A man who restrained his girlfriend when she confronted him over viewing pornography may have suffered a miscarriage of justice, says the Court of Appeal.
Jacob Mitchell Cummings was found guilty and convicted of assault by Chief District Court Judge Jan-Marie Doogue following a judge-alone trial in the Queenstown District Court last year.
He appealed his conviction to the High Court, but it was dismissed earlier this year by Justice Warwick Gendall.
However, the Court of Appeal today said it will hear a further appeal by Cummings after it held concerns there was "a risk of a possible miscarriage unless the appeal is heard".
Cummings and his victim were in a relationship at the time of the offending.
Both gave evidence at the trial about the incident and according to the girlfriend she found Cummings watching porn on his phone in their bedroom.
When she tried to grab the phone, he restrained her by putting his arm around her neck and throat and holding her onto the bed.
She tried to get him to withdraw his stranglehold by biting him and digging her nails into his arm before he eventually released her.
She left the room but later returned and again tried to take his phone. However, on this occasion, he attempted to restrain her by holding her arms up against his chest.
Cummings claimed it was his partner who was the aggressor and also said she tried to punch him because she was angry about his porn viewing.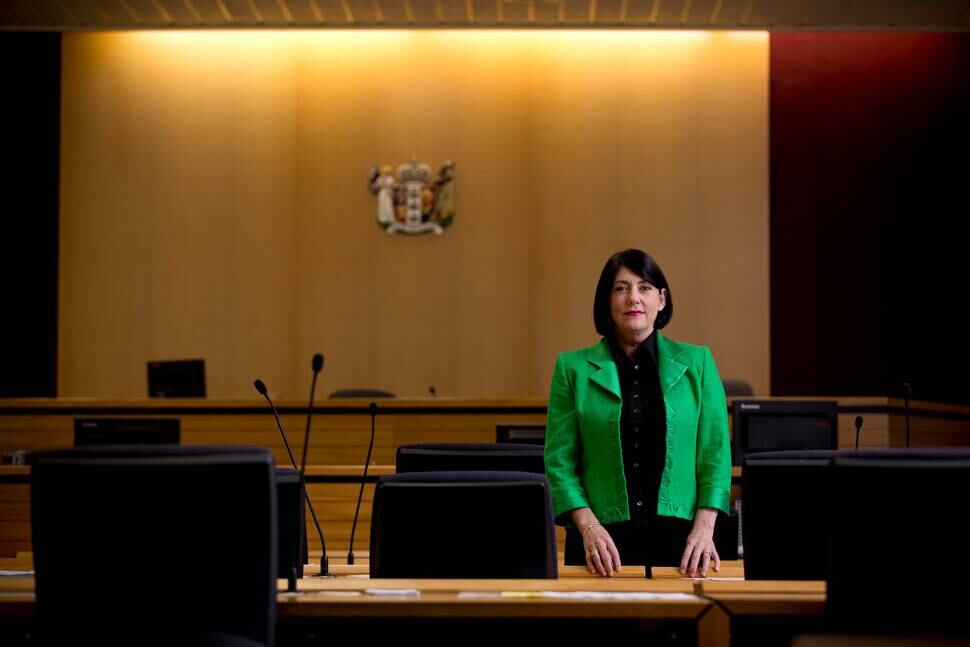 In her decision, Chief Judge Doogue said the woman's account was consistent and coherent and contained a level of detail not found in the version of events given by Cummings.
Chief Judge Doogue further said the woman's evidence was consistent with physical injuries sustained by Cummings, and less consistent with his account.
However, Cummings' appeal to the Court of Appeal is on the grounds his evidence, which was not challenged in cross-examination, shows a credible narrative raising the defences of self defence and defence of property which he argues Chief Judge Doogue was required to address and make specific findings on.
Cummings also claims the respective accounts were not completely at odds and the judge's reasons for preferring the evidence of his partner are unsustainable.
The Court of Appeal Justices Simon France, Christine French and Simon Moore said there is a risk of a possible miscarriage unless the appeal is heard, "arising from the failure to cross-examine Mr Cummings about the incident in the bedroom".
"In particular, our concerns are that a key reason given for believing the complainant was the greater detail in her account and her consistency.
"Yet, her detail came from answering questions in cross-examination. Mr Cummings was not afforded that opportunity, rendering a comparison of their respective detail and consistency problematic and potentially unfair."
The judges continued: "We also consider there is an issue whether, in the particular circumstances of this case, a possible inference from the failure to cross-examine was that the prosecutor was unable to identify aspects of Mr Cummings' account that were implausible or otherwise worthy of testing.
"That would in turn mean it may not have been open to find the charge proved beyond
reasonable doubt."
A date for the appeal hearing is yet to be set.