Donations continue to flood in for the "loving" Hamilton mum fighting for her life in Bali.
More than $60,000 has been raised in less than two days for Abby Hartley who remains in an induced comma in Nusa Dua, Denpasar - her family by her bedside.
The 41-year-old was rushed into emergency surgery after falling ill on her first day of being on holiday with her husband Richard.
Despite the success of the operation Hartley went on to develop acute respiratory distress syndrome and to make matters worse, she caught a severe infection causing one of her lungs to collapse.
Hartley is expected to remain sedated for the next four weeks while a rare antibiotic attempts to fight back.
Richard Hartley spoke to the Herald this afternoon saying things were still very much touch and go.
"The doctors have done some white blood cell counts which should tell us if the antibiotics are working."
He said those results were due back later today.
"But even if the antibiotics worked, it's hard to say how long she will have to stay in Bali in hospital."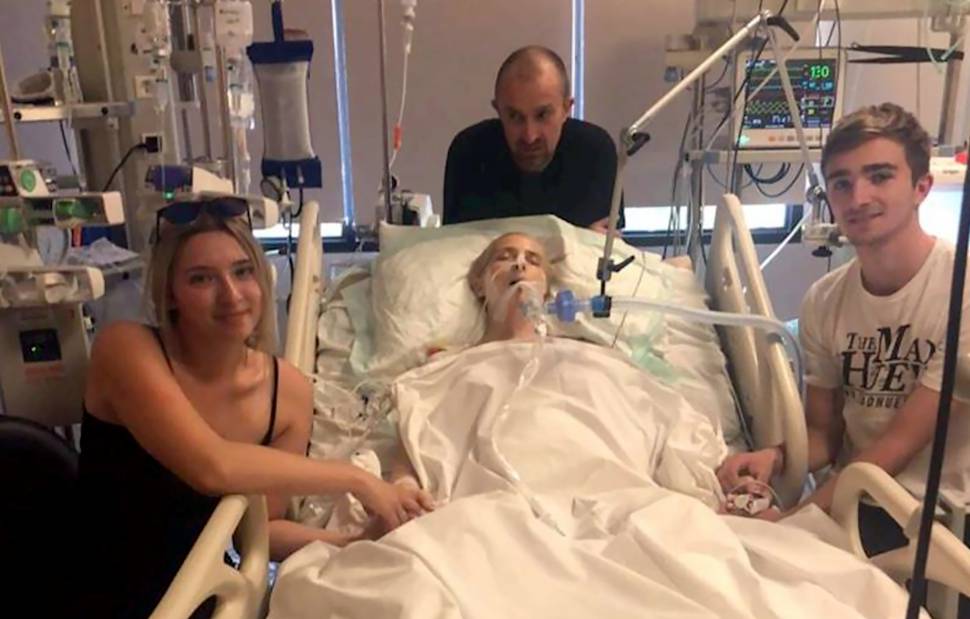 The family created a Givealittle page to help cover the $70,000 in bills racked up after their insurance company refused to pay.
Richard said he couldn't go into why the insurance company wouldn't pay but said it was due to a pre-existing medical condition Hartley had.
He said it was incredible and so heart-warming to see how much money had been raised.
"We woke up this morning and saw how much it had gone up. We couldn't believe it."
He said, unfortunately, expenses continued to rise as the family looked at the cost of getting an air ambulance to eventually take Hartley home.
"No airline is going to fly Abby back to New Zealand until she is completely well so that's the predicament.
"What we are trying to raise at the moment doesn't go anywhere near what we need to get her out of here but we are working on it."
He said the doctors will have a meeting tomorrow to get a better idea of how long it was expected to be before they could look at transporting Hartley back to New Zealand.
Meanwhile, their children Sophie, 20, and Toby,16, sit with Richard by their mother's bedside.
"Abby has a very infectious personality, she's always bubbly and very loving. She would go out and help anyone, a great mum and great wife."
"We are just keeping each other strong."