Wellington's favourite whale has made its way out of the harbour after delighting locals for a week with its antics.
Considered by many to be an appropriate visitor for the capital's Matariki celebrations last week, the rare southern right whale even forced the cancellation of a fireworks display scheduled for last Saturday.
As the whale heads away from the city, we take a look back on some of New Zealand's other beloved animals.
Happy Feet the penguin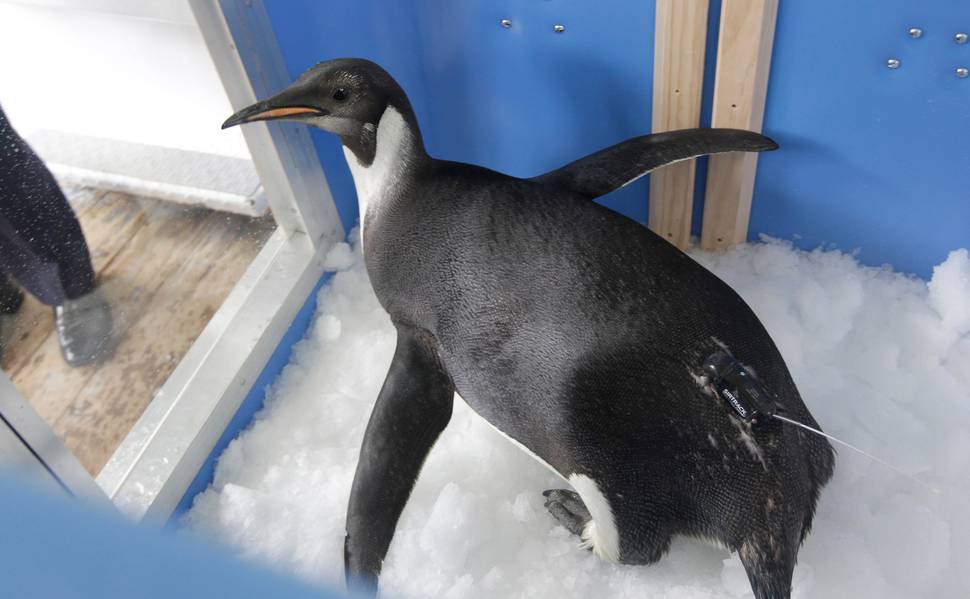 Happy Feet the emperor penguin captured hearts around the world after washing up on the Kapiti Coast in 2011.
Some distance from his Antarctic home, Happy Feet's fate was initially uncertain when vets from Wellington Zoo discovered he had swallowed a large amount of sand, as well as sticks and rocks.
"Normally these guys eat snow, and that rehydrates them. That's why he's been eating sand, because he doesn't know any better," said Wellington Zoo vet science manager Lisa Argilla at the time.
Happy Feet beat the odds and recovered enough to be transported thousands of kilometres back to his natural habitat.
What happened to him after that will remain a mystery - a transmitter glued to his back stopped working shortly after his release.
It is not known whether he was eaten by a predator, or the transmitter simply fell off.
Papakura seal
A rogue seal caused havoc in Auckland in 2015 after making its way to a Papakura car wash and claiming it as a nap space for the day.
The infamous seal was rounded up by Auckland Zoo and Department of Conservation staff and taken to a remote beach for release.
The day before it created trouble for motorists after waddling into the middle of Coles Crescent.
The seal gained a social media following, with parody accounts set up on both Twitter and Facebook.
"They've got me sealed in for a road trip, and I can tell you, it's not exactly Air New Zealand business class," the account tweeted.
Sirocco the kākāpō
This amorous parrot is best known for a video clip in which it climbed onto the head of a zoologist and tried to mate with him.
"Sorry, but this is one of the funniest things I have ever seen. You are being shagged by a rare parrot," said BBC presenter Stephen Fry.
In 2010 he was made official spokesbird for conservation by Prime Minister John Key, and he has toured New Zealand to delight fans with live appearances.
Sirocco was hand-reared as a chick due to respiratory illness, and since then has refused to mate with other kākāpō.
The bird slipped his electronic monitoring bracelet back in 2017 and went Awol shortly before his 20th birthday, but was found again this year.
Paddles the cat
Paddles the cat's moment in the sun was cut tragically short late last year when she was hit by a car.
But Prime Minister Jacinda Ardern's "polydactyl" pet touched the hearts of people around New Zealand in the brief time she was alive.
Paddles had six claws on each paw, giving the appearance of opposable thumbs. She had nearly 12,000 followers on Twitter, where her tagline was "Have thumbs, will tweet".
Nigel the gannet
New Zealand's loneliest gannet spent years fruitlessly practising his charms on another gannet - though that could have been due to the fact the object of his affections was a concrete sculpture.
Nigel moved to Mana Island five years ago and fell in love with one of the 80 concrete decoy gannets on the uninhabited island.
The decoy birds, placed on the island to encourage other, living birds back, were clearly too realistic.
Nigel was spotted building a nest to impress his stone sweetheart, and was seen grooming her concrete feathers for her.
The tale of unrequited love came to an end when Nigel's lifeless body was found near the concrete bird earlier this year.