A ute has been caught on camera almost wiping out a cyclist on a busy Auckland street.
The highly dangerous manoeuvre that could have killed the cyclist, was captured by dashcom on Friday lunchtime, on Auckland's Remuera Rd.
The hair-raising footage shows a blue ute in the right lane suddenly swerve and cut in front of a cyclist in the left-hand lane so as not miss the turn-off.
The vehicle comes inches away from the cyclist before carrying on to Green Lane East.
Some viewers are furious at the ute driver's behaviour and lack of awareness.
"So close to that cyclist never coming home again," one person said.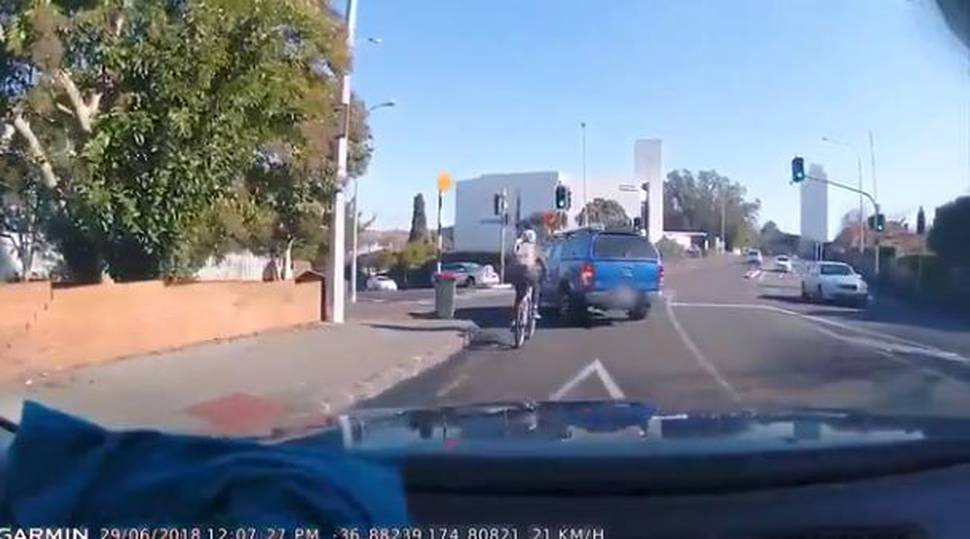 Another wrote: "The worst design flaw is the ute driver's attitude, gonna take a lot to change this behaviour after a decade of slack enforcement."
"Got to love the ignorant left hook drivers who have no regards for the safety of cyclists!"
"I'm a fairly confident commuter cyclist but that's horrifying," one cyclist said.
The near-miss comes just months after an Auckland cyclist suffered terrible neck and head injuries in a crash that left her thinking she'd never walk again.
Ultra-marathon runner, solo mum and general manager Vicki Woolley, 49, of Laingholm in West Auckland has a titanium plate in her neck and a traumatic brain injury because of the crash on Titirangi Rd at just after 8.30am on May 9. She was on her way to work in Kingsland.
The mother of two boys, aged 11 and 14, Woolley said emergency services didn't at first know if she would survive the crash and still does not know if she will ever run again.
Wearing a helmet and fluoro, reflectorised gear and with lights on front and back, she had been riding downhill when a car came out from a driveway on the left of the road, beyond parked cars. She moved right to try to steer around the car, but it kept coming, apparently turning right. Woolley braked and shouted.
"My left leg took the brunt of the impact. I flew over the bonnet without touching it and landed on my head, then flipped over twice before I came to rest."
Woolley has since penned an open letter to Auckland drivers, in which she questions how they seem not to see her and asks if their fragile egos are offended at being passed by a smaller "vehicle".
She is calling on Auckland drivers to drop the aggro, look for cyclists, and realise that they each represent one less car on the road, and one more carpark for a driver.
The number of people killed on Auckland roads in the past three years rose by 78 per cent, more than three times the 23 per cent rise for the rest of the country.
In May, a Northland truckie released a near-miss video diary of idiot drivers on New Zealand roads that is being described as "like a horror film".
A Northland truck driver has compiled shocking footage of near collisions and dangerous overtaking maneouvres.
The footage highlights the life-risking decisions road users are making every day to overtake large trucks.
In footage taken between 2015 and 2018, drivers can be seen inches from potential death.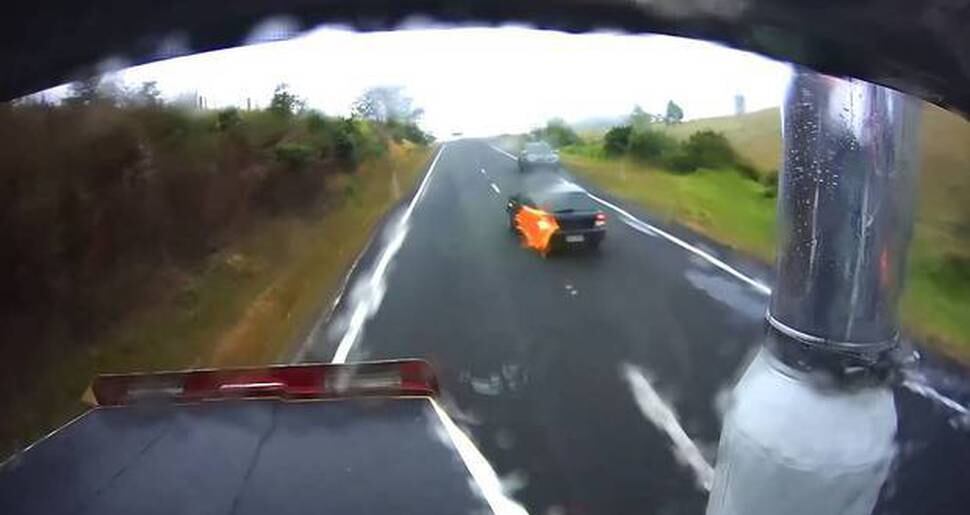 According to the New Zealand Transport Agency, 391 people have died on our roads between May 2017 and May 2018.
That's an average of more than one death each day.