A guardian of Castlecliff Beach says children and animals should be kept well away from the place after rotting animal carcasses started to pile up there.
The carcasses follow massive piles of plant matter that appeared on Castlecliff Beach earlier this month.
Potonga Neilson, who is a self-appointed guardian of Castlecliff Beach, said the goat carcasses had turned up via the river.
"There'll be a dozen goat carcasses in various stages of decomposition," he said.
"One huge cattle beast and the very unusual thing is the whale blubber ... large chunks of whale blubber in about half metre squares."
He said there was now a foul smell in the air.
"I wouldn't get close to them ... a disgusting smell.
"I reckon it's dangerous. Who knows what disease you would catch, especially if you've got dogs or kids running along the beach."
Neilson suspected the whale blubber may have come from the whales that died on the South Taranaki coast in May.
Some of those whales had to be left to decompose because diggers couldn't reach rugged parts of the coast they had beached at.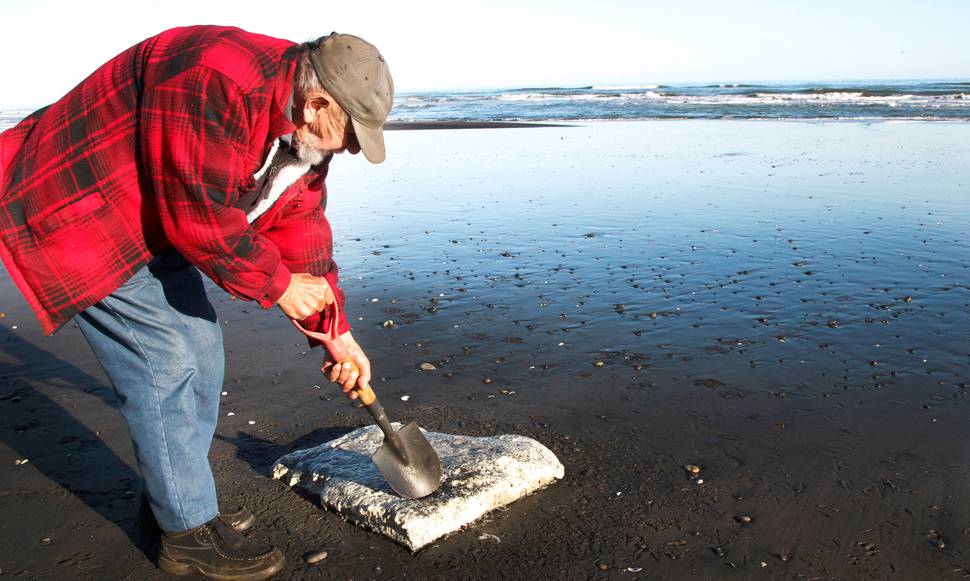 It was also possible, said Neilson, the goats turning up off the river could have come from a recent DoC cull he had heard about.
A DoC spokesperson said efforts are made to ensure goats hunted in "control operations" are managed carefully.
Neilson said it was sad people seemed also to be using the beach as a dumping spot.
"There are also people dumping rubbish and attempting to burn it on the beach. Every now and then you find a pile of household rubbish that's sort of been halfway burnt.
"The only thing about the ocean here is that it's pretty rough and it usually washes all that stuff away. But it's absolutely bloody disgusting as far as I'm concerned."
Neilson usually tours the beach looking for firewood and that's when he noticed the goat carcasses.
"It's really sad what's going on," he said.
"It is one of the worst states I've seen it in ... I wouldn't take my kids or my dog up there."
Neilson hoped by speaking out about the waste on the beach he might get help in cleaning it up and avoiding future mess.