A deported South African mother of a New Zealand child is fighting to return after finding out her own mother, who also lives here, has a brain tumour.
Rhonda Arumugam, 36, says she does not qualify under any immigration category and is begging the ministers to let her see her family again.
In a letter to Associate Immigration Minister Kris Faafoi, she says: "Please, I beg of you, allow us to join our family and let me look after my mom and son."
Arumugam first came from Durban with her daughter, Willow, then aged 1, in 2003 after her extended family members moved here as skilled migrants.
She met and married New Plymouth man Timothy Edwards that same year and had a son, Cail, in 2004.
But the marriage didn't last, with the couple separating in 2006. Arumugam fought to remain in New Zealand because she didn't want to leave without Cail.
Edwards was sentenced in 2010 at the Hamilton District Court to 11 years' imprisonment on sex charges, and forfeited his custody rights.
Immigration NZ manager Michael Carley said Arumugam, previously known as Aylward, was deported in August 2011 after her last work visa expired in February that year.
"In a letter dated 2 August 2010 directing INZ to issue six-month work and student visas to Aylward and her daughter the former Associate Minister of Immigration, Kate Wilkinson, stipulated that applications for resident visas needed to be lodged within three months," Carley said.
"No subsequent visa application was made ... and as a result she became unlawful and was deported."
Carley said no further visa applications had been made by her since then.
Aylward is now remarried and now identifies with Arumugam, which is her new husband's last name.
Arumugam said she was forced to send Cail back to New Zealand last year to live with her mother after racial attacks in Durban.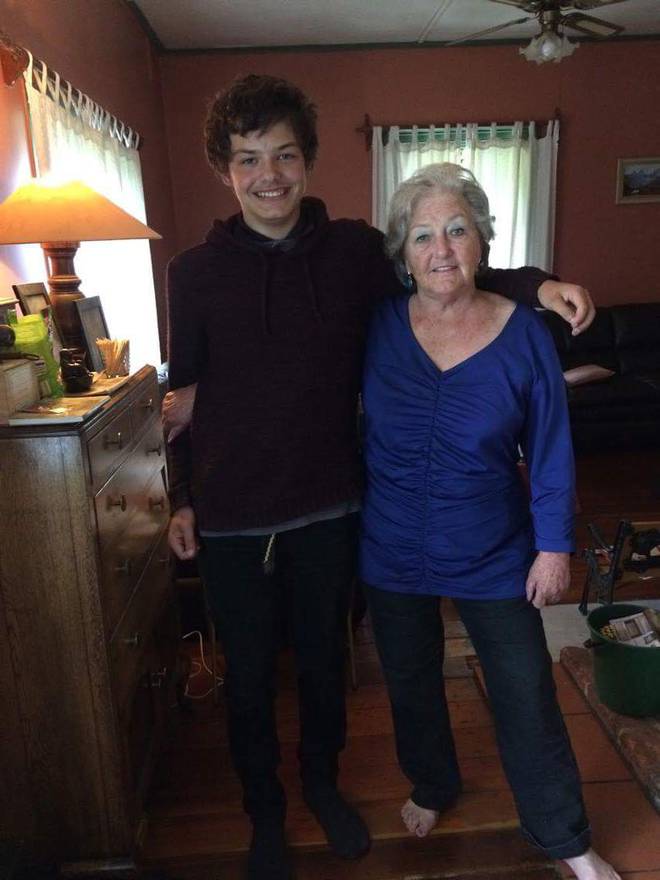 "He was suffering badly due to racial disputes, xenophobia and random acts of violence, some even perpetrated by the South African police in which they strip searched him in the street," Arumugam said.
"The difficult decision was made to send him to my family in New Zealand."
Cail, who was born in New Plymouth, is now an air cadet and will turn 14 next month.
"However, my mum's health has taken a rapid decline, she has an inoperable brain tumour, suspected bowel cancer and fibromyalgia," said Arumugam.
"I have not seen my family since 2011 ... I am in South Africa without any living relatives."
Arumugam now also has a 4-year-old son, Cayden, who has never met his extended family.
"He knows his brother is in New Zealand and cries each time he sees an aeroplane and states Cail must come back," she said.
Arumugam has written to Immigration Minister Iain Lees-Galloway and is appealing directly to the associate immigration minister.
She wanted ministerial assurances first before putting in a new application.
"I do not want the instability of a visa again, I cannot put my children through that all over again, the risk of losing each other again," she said.
"I can never receive another phone call from INZ informing me that if I don't stop fighting the deportation I will be detained and my children held in (Ministry of Children) care until an available flight."
Responding to Arumugam's appeal, private secretary to the associate minister Patricia Tau told her to be aware that the Immigration Act does not require the minister to consider her request or provide any reasons for decisions he makes.