A frustrated Northland truckie has captured terrifying footage of repeated near-misses caused by idiot drivers.
In a compilation video posted online, the footage highlights the life-risking decisions road users are making every day in an effort to overtake large trucks.
In incidents between 2015 and 2018, drivers can be seen coming just inches away from potential death.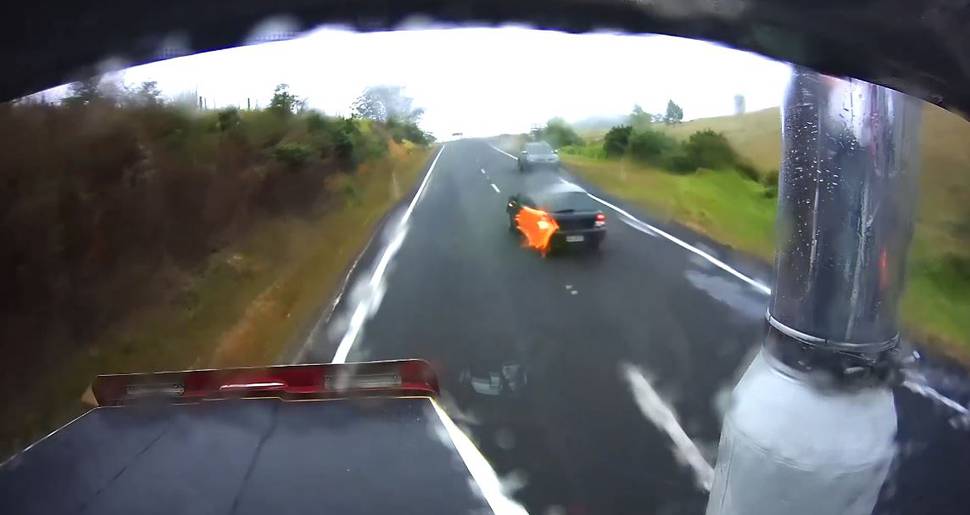 Dashcam footage captures one terrifying moment where a driver crossed the yellow line and drove along the double lane on the wrong side of the road as a car in the opposite direction came hurtling through.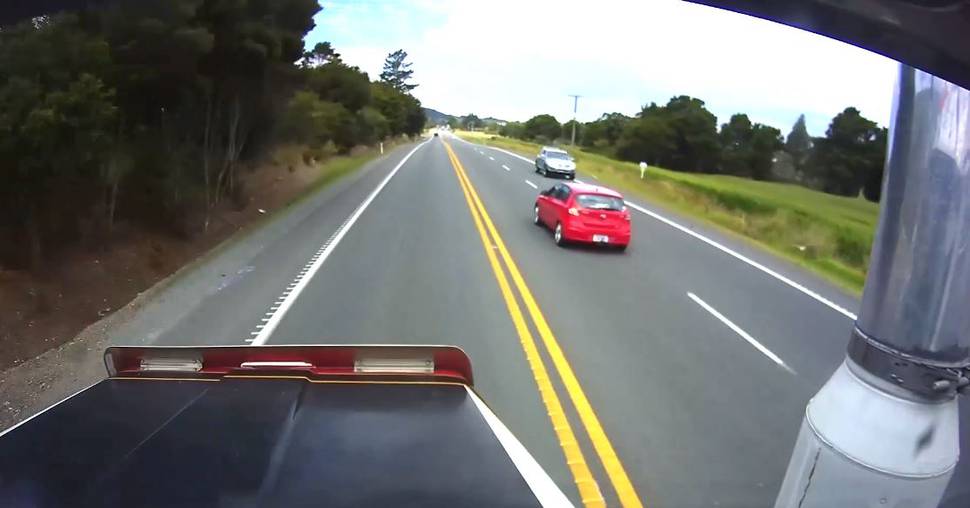 One incident in 2016 showed a driver crossing a road barrier on to the other side of the road in an attempt to pass the truck despite the presence of oncoming cars.
Many of the incidents show cars crossing the centre line to overtake on yellow lines despite vehicles coming in the opposite direction. Other incidents have forced oncoming drivers to swerve or pull over in order to avoid a collision, while others are seen overtaking on yellow-lined blind corners with traffic coming the other direction.
Even trucks have been caught overtaking other trucks, with one incident forcing the owner of the dashcam to pull over to the side of the road so that a truck overtaking him on the wrong side of the road wouldn't crash into an oncoming vehicle.
In one close call, a car can be seen overtaking the truckie in an area where roadworks are taking place, leaving the car just centimetres from crashing into a line of cones.
Another showed a car crossing the centre line to overtake a truck, forcing an oncoming car to swerve in front of the dashcam truck driver to avoid a likely fatal crash.
The complication video has been described by viewers as a "horror film" and a "daily occurrence".
Viewers have taken to social media with many appalled at what is unfolding on our roads.
"It's like a horror film!! Sadly a daily occurrence, not enough police presence anymore, bring back traffic police, they cannot be everywhere," one person said.
Another added: "And this is why our road toll is so high. You can get to your destination if your dead people. You only gain 5-10min if your lucky is it worth the risk?"
"Terrible drivers that's why there's soo many fatalities in NZ.....these guys don't give a s**t about anybody but themselves....selfish b*****ds....in too much of a hurry to LIVE!!" another said.
The driver of the truck with the dashcam has been praised for his awareness of what is about to unfold after he is seen on numerous occasions taking evasive action to prevent others from crashing.
One person labelled him a lifesaver.
"The amount of times he saved peoples lives by pulling over," they said.
According to the New Zealand Transport Agency, there have been 391 fatalities on our road in the past 12 months alone.
That's on average more than one death each day.