Justice Minister Andrew Little last night backed convicted murderer David Tamihere's call for a rethink on the use of "jailhouse snitches" after the inmate who gave false evidence in his trial was exposed as a double murderer himself.
After 27 years of name suppression and a drawn-out legal battle, Roberto Conchie Harris was yesterday revealed as Witness C — one of three prison witnesses in the successful prosecution of Tamihere for the murders of Swedish tourists Urban Hoglin and Heidi Paakkonen in 1989.
At the time he falsely claimed Tamihere had confessed the murders to him, Harris was in prison for the double killing of Northland couple Carole Anne Pye and Trevor Martin Crossley in 1983.
Tamihere told Newstalk ZB's Larry Williams that all the witnesses had lied and the use of "jailhouse snitches" was a real issue as "they are the most dangerous witnesses you could hope to get in the justice system".
"They can come into a trial and they are not expected to prove what they are saying on the stand.
READ MORE:
• Witness C revealed: The story behind Roberto Harris, the man who lied at David Tamihere's trial
"They just gotta parrot whatever they are told to parrot," Tamihere said.
Asked about Tamihere's comments, Little said: "We've seen so many cases now where jailhouse snitches have proven to be, frankly, abject liars and from a justice system point of view it's a waste of time and resources to have cases reliant on their evidence, and I think it's time to review that.
"It is a matter for police and Crown Law to see if they want to continue to have jailhouse snitches. We should have a closer look to see if this practice should continue."
Law professor Dr Bill Hodge and Tony Bouchier, past president of the Criminal Bar Association which represents lawyers working in criminal law, also said a review was appropriate.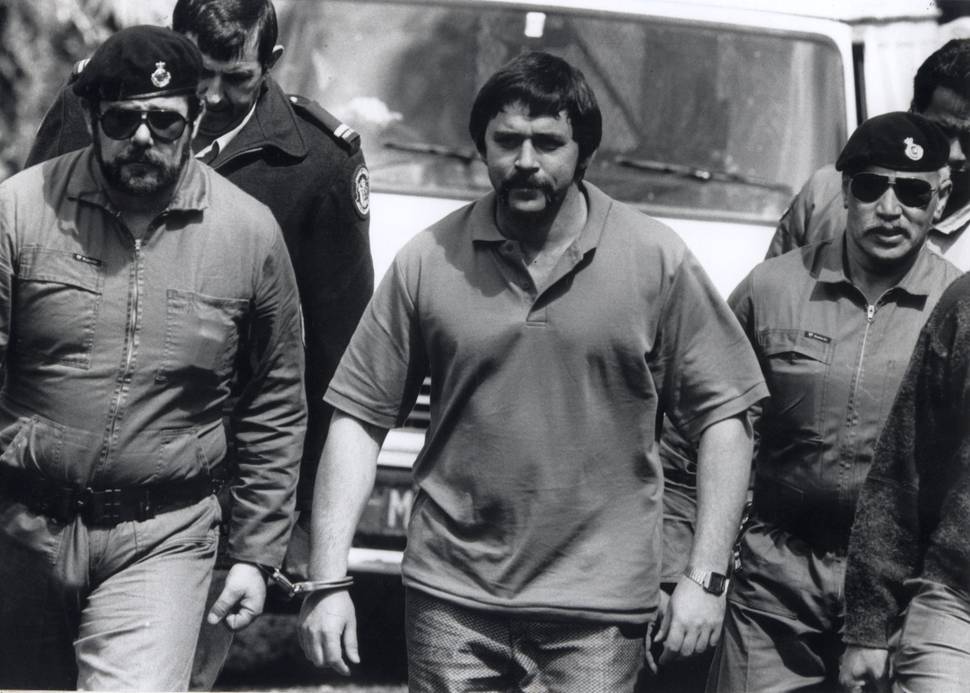 "I think New Zealand could learn from this case, and from overseas, and do better," Hodge said. "With the Law Commission looking at the Evidence Act, now is the time to do it."
Currently, juries are warned by a judge under Section 22 of the Evidence Act that a prison witness might be unreliable, the same warning judges may give about any witness whose credibility may be suspect.
Hodge said countries which once gave the same warning, such as Canada and the US, had gone further.
Bouchier, a former police detective, said prison witnesses seemed to regularly pop up in "tough cases".
"Suddenly these prisoners are popping up claiming to have heard confessions.
"The police have got their attitude as far as criminals are concerned but, suddenly, if they require their co-operation, they bend over backwards for them," Bouchier said.
Harris' evidence didn't stack up when Hoglin's body was found, said Bouchier. "But that evidence carries weight even when judges warn juries about the veracity of the evidence that these prisoners are giving.
"I don't think that evidence should be put in front of juries unless there is some corroborating feature to their evidence, because it raises the potential for a miscarriage of justice and we have seen that [time and again]."
Tamihere intends asking the Government for a pardon, and his lawyer, Murray Gibson, is working on a prerogative of mercy application similar to the miscarriage of justice argument successfully made by the late David Dougherty for his abduction and rape conviction.
In another high-profile case, the evidence of a prison witness in the retrial of Teina Pora was later found not to be credible.
That witness was given a personal loan by a senior officer on the case.
Pora spent 21 years in jail for the 1992 rape and murder of Susan Burdett before being cleared.
Tim McKinnel, who exposed the miscarriage of justice that befell Pora, wants safeguards around the use of prison witnesses specifically set out in law.
"There needs to be a more precautionary approach and, rather than a rule of thumb, it needs to be prescribed in law that their evidence can only be used if corroborated."
Last year, in a rare private prosecution by "jailhouse lawyer" Arthur Taylor, Harris was found guilty of lying at Tamihere's trial.
The judge made an interim suppression order after Harris indicated he would appeal his perjury convictions. He revoked the interim suppression this week after Harris abandoned his appeal against conviction. He is proceeding with an appeal against the sentence.
Additional reporting - Sam Hurley, Ryan Dunlop