Prime Minister Jacinda Ardern has joined forces with fellow Five Eyes leaders in London and said that a message had to be sent on chemical weapon use and cyber attacks - with Russia implicated in both.
The high-powered meeting of British Prime Minister Theresa May, Canada's Prime Minister Justin Trudeau and Austalia's Malcolm Turnbull was called by May while all the leaders were in London for the Commonwealth Heads of Government Meeting.
While most of the meeting was secret - and Ardern refused to provide details afterward - in their opening statements the leaders raised cyber-attacks, the use of a Russian nerve agent in Salisbury in the UK and the chemical weapon use in Syria as well as the missile strikes in response to that.
Ardern was the only one of the four leaders who did not specifically mention the Salisbury attacks in her opening statement, choosing instead to focus only on the issue of chemical weapons and a brief reference to cyber attacks.
Ardern said May had previously thanked New Zealand both publicly and privately for the actions it had taken and she did not believe New Zealand was in a different position than others.
Afterward Ardern said the Five Eyes leaders all agreed the use of chemical weapons could not be tolerated but would not say whether she expected further action to be taken or what the fears were of retaliation from Russia.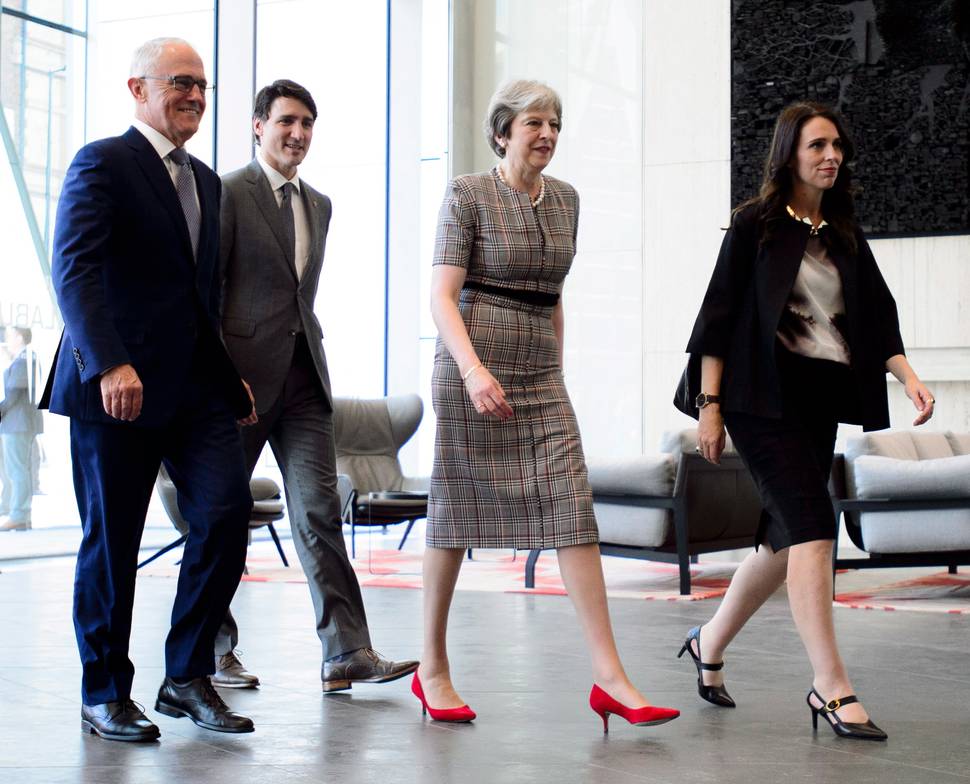 In Ardern's opening remarks to the meeting she said recent events had highlighted the value and importance of countries coming together.
"Like everyone here, New Zealand stands absolutely opposed to the abhorrent use of chemical weapons. Regardless of the area in which we've seen recent examples of their use and regardless of scale, it is a violation of international law and we cannot allow their use to go unanswered.
"We agree with the need to send a clear message and that clear message has been sent."
The high-powered meeting was called by British Prime Minister Theresa May about three days ago while all the leaders were in London for the Commonwealth Heads of Government Meeting which opens today.
The leaders were expected to canvas issues from the use of nerve agent in Salisbury, chemical weapons in Syria and a new surge of cyber attacks which some leaders are blaming on Russia.
Speaking to media afterwards, Ardern said the leaders had agreed to focus on enforcing an international rule-based order.
"And that we cannot allow the use of chemical weapons to go unanswered.
"The rules-based order as it relates to a range of issues was the centre of our discussion."
As well as May and Ardern, Canada's PM Justin Trudeau and Australia's Malcolm Turnbull were at the meeting - four of the leaders of the five countries in the so-called "Five Eyes" intelligence sharing group. The US was not there.
Asked if they had discussed any further action either against Syria or the possibility of retaliation from Russia, she said she would not reveal any details.
On the possibility of retaliation she said it was a concern. "We would all want to see a return back to the table, through the United Nations. In this case, the veto power stopped that but from here you can see a mood from all of those involved that we return to that order."
Of the Five Eyes partners, Ardern is the only one that has not gone so far as to say she supported the missile strikes by the US, UK and France, but said she accepted there were few options and the use of chemical weapons "could not go unchallenged".
She said that stance had not changed after the meeting. New Zealand had also today made a statement at the Organisation for the Prevention of Chemical Weapons condemning the use of chemical weapons in Syria.
"I think that statement will be welcomed."
On the same day the news came through that UN weapons inspectors in Syria had turned back from Douma after hearing firearms and an explosion.
Ardern went straight to the Five Eyes meeting at the National Cyber Security Centre from Downing Street where she had been met May beforehand for one-on-one talks.
She said May had not sought her support for any particular statement of declaration during the Commonwealth leaders meeting, either on the nerve gas attack in Salisbury or other issues.
"I am aware of some talk of language around chemical weapons for this meeting, I am yet to see the detail on that. But I'm sure there will be broad support for strong statements against the use of chemical weapons."
ON CYBER ATTACKS AFFECTING NEW ZEALAND:
The meeting had also coincided with fresh accusations of cyber attacks by Russia on government agencies, infrastructure and private corporations.
Asked how much of a danger Russia was to New Zealand's security over cyber attacks, Ardern said in the past year there were about 400 cyber attacks or threats and of those 120 could be attributed to state actors - ranging from Russia to North Korea.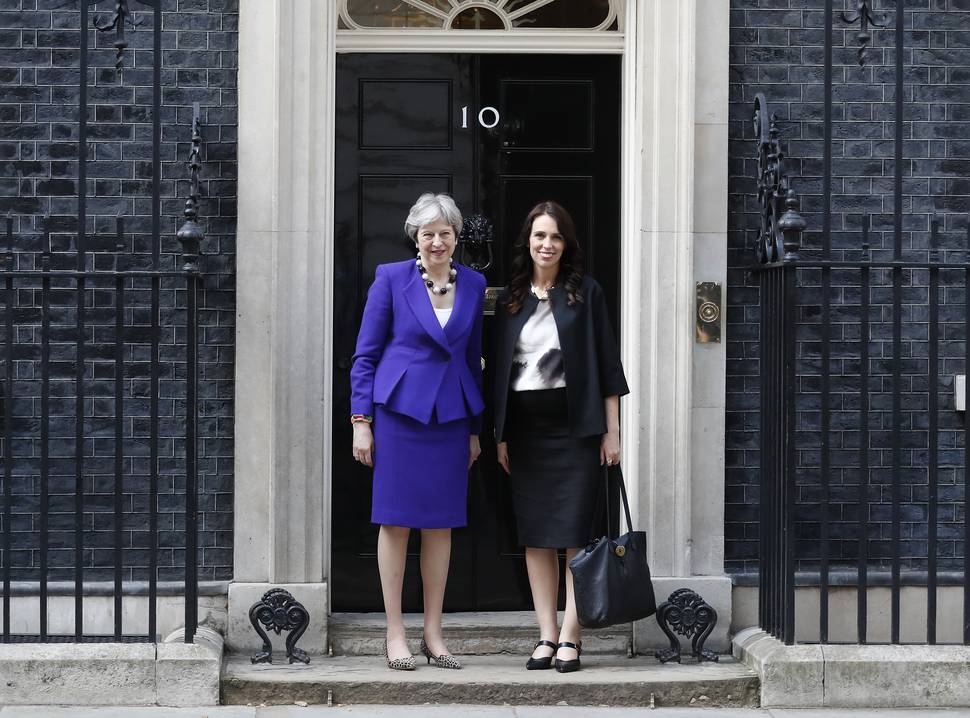 "There's a range of those and New Zealand is not immune to that. There's no doubt Russia has been a part of that."
She said New Zealand had to be agile enough to respond and the cyber security agencies had been able to take preventative action.
"We do need to make sure we continue to be vigilant because prevention will always prevent some of that harm."