The description of ''the lonely dead'' upsets friends of a man whose body has lain in a Northland funeral home for seven months.
That was a media description given to 82-year-old Thomas Brugman, who died in Dargaville Hospital in July. He had no named next-of-kin or trustee, and no relatives could be found.
The publicity given to his case spurred an online genealogy group to trace the dead man, who was portrayed as a something of a mystery man. Within days, the informal international search discovered an alleged cousin living in Holland.
There is no doubt Brugman's story has the air of a lonely vigil but the very private Dutch immigrant who lived alone did not die alone; he had friends by his side when he breathed his last.
His body has remained neither cremated nor buried because he had no last will and testament, and because of a glitch in legislation.
The elderly bachelor died a day after being found at home critically ill by a man who had called to take him shopping, as he did each week. When Brugman died the next day, another friend was at his hospital bed.
Brugman had emigrated to New Zealand in the 1950s or 1960s.
He had worked in merchant shipping and settled near Ruawai to be close to people he had befriended in the Waikato region more than 30 years ago.
Those friends, Carol Schwamm and her late husband Colin, saw Brugman at least once a week.
''Tom lived in his own house. It would be fair to say his house needed maintenance and was a little overgrown. He kept to himself, but I wouldn't go as far as to say he was unsocial,'' Carol Schwamm said.
She said Brugman was the middle of five siblings but had not kept in touch with family.
His small group of friends are hurt there has been no farewell service and they were powerless to do anything about the glitch in legislation that saw his embalmed body kept in storage.
Schwamm said she was told it was a High Court matter. She said she did not have the means to follow it through.
Brugman's case fell into a legal "grey area", which required a next-of-kin to sign off a body so it could be cremated or buried. Otherwise, the matter defaulted to a public trustee or agency to apply to the High Court, at a cost.
Media coverage led trust company Perpetual Guardian to come forward and apply to execute Brugman's estate.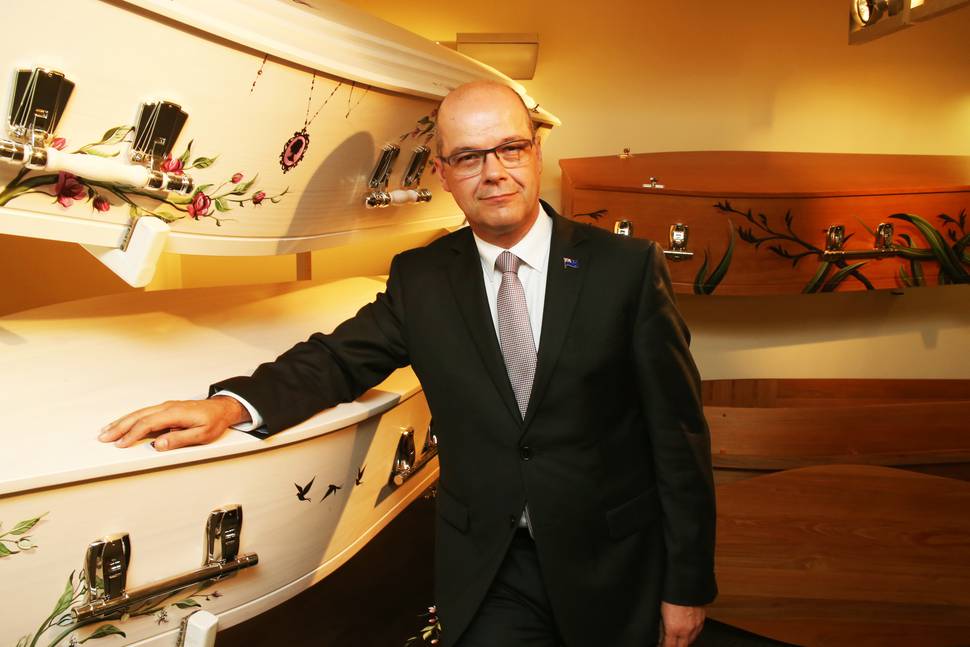 Hart Funerals general manager Gary Taylor said he was pleased Brugman's friends might now be able to farewell him.
''Once we receive instructions from Perpetual Guardian as to the funeral arrangements for Mr Brugman we would be happy to pass these on to anyone that is interested,'' Taylor said.
''We have taken steps to ensure that a gathering with Mr Brugman and his carers, friends and associates is still possible, allowing them to grieve properly as part of a meaningful farewell.''