An Auckland man has admitted starting several devastating fires that destroyed a business in the seaside community of Piha.
Cory Marson-Wood appeared this morning in the High Court at Auckland before Justice Graham Lang and pleaded guilty to six charges.
Justice Lang convicted Marson-Wood and remanded him in custody until sentencing next month.
The young man, a Piha resident, was arrested in Tauranga after several fires broke out at the settlement on Auckland's west coast early on May 7 last year.
He faced five arson charges for the blazes at Piha, one for a fire at central Auckland's Viaduct Event Centre and one of burglary. He was 19 when he lit the fires.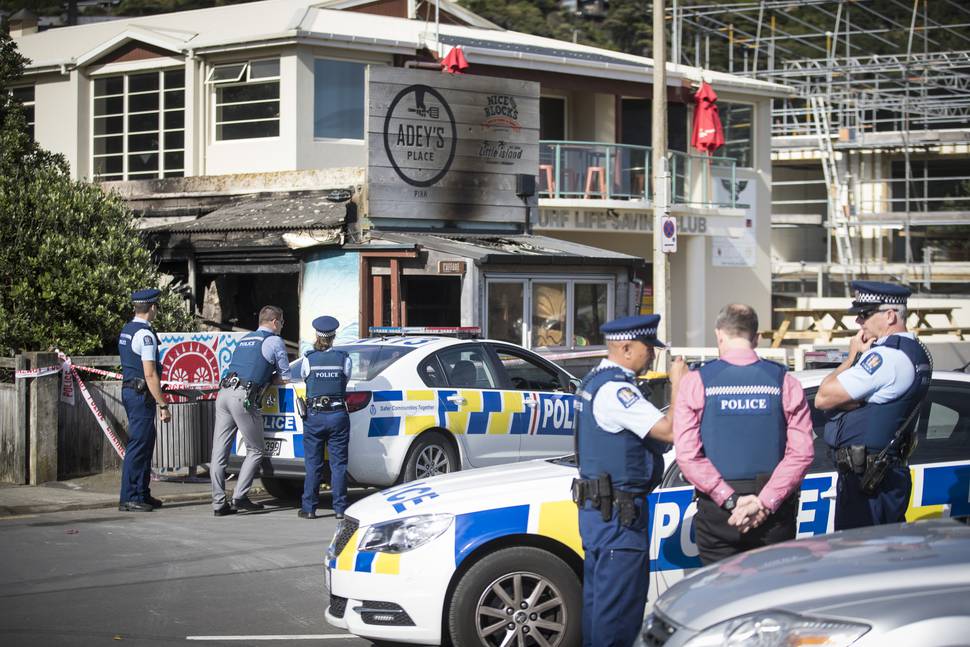 Along with one house being evacuated and 20 others threatened, popular Piha cafe Adey's Place was gutted.
About 90 firefighters and two helicopters fight the fires, and about 7ha of scrub was destroyed.
Fire crews also battled two fires on Lion Rock and a third on the embankment at the intersection of Marine Parade South and Beach Valley Rd.
At the time, police said there had been at least 15 suspicious fires around Piha in a fortnight.
Firefighters and helicopters with monsoon buckets battle scrub fires in Piha this morning
Marson-Wood initially had name suppression after reports that threats had been made against him on social media.
Adey's Place operators Adrian and Vicki Doggett earlier told the Herald the fires were "heartbreaking".
"We live in a small, beautiful part of the world and these things are quite unusual to say the least but, my God, it affects you when it does," Adrian Doggett said.
A woman who knew Marson-Wood told the Herald after the fires that his family would be torn to bits.
"This will be devastating for everyone involved. It was not the outcome I was hoping for," said the woman, who has known Marson-Wood since he was born.
She said Marson-Wood was a keen surfer who "doesn't have a hateful bone in his body".