A Rotorua woman has been awarded more than $25,000 for unjustified dismissal after her former employer posted "threatening" and "derogatory" remarks about her on an online forum popular with the Chinese community.
The Employment Relations Authority has ordered Rotorua-based exporting business Richora Group Limited to pay Wai Ying (Melody) Cheng $25,913.19 for unjustifiable dismissal, wage arrears and legal costs.
The written determination of the authority was released late last month, nearly a year after Cheng was dismissed.
It came after company director Jerry Li posted information through the WeChat online forum, made up of at least 48 Rotorua Chinese businesspeople, about her.
In his posts he said Cheng had "no sense of gratitude", was "not normal and positive" and was "defective in moral and ethics".
WeChat is China's most popular messaging app.
Company directors Jerry and Nina Li were approached about Cheng becoming a sales consultant in 2016. In January 2017 it was agreed Cheng would provide independent contracting services.
By January 21 Cheng became an employee and by March the parties were discussing a draft employment agreement. They had agreed to pay $19.72 an hour but she had not received any wages.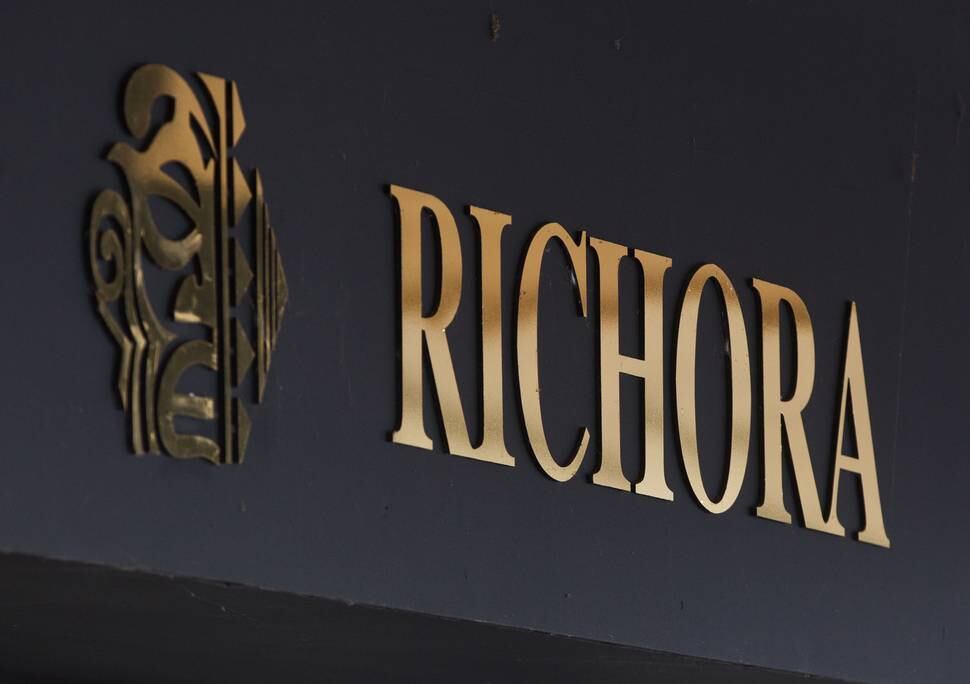 On March 7 the Lis were informed by their accountant that somebody had made a complaint to the Inland Revenue Department that they were not paying wages or taxes for an employee. The Lis believed this was Cheng. Cheng denied this.
Jerry Li then authorised the changing of the locks to the company's building after being told by security someone had entered the building.
Li alleged camera footage showed it was Cheng's husband, though this evidence was never provided.
Cheng went to work that evening but had found she had been locked out. She subsequently became unwell and did not return to work.
On March 20 Cheng's solicitor wrote to Richora Group alleging Cheng had been unjustifiably dismissed and "repeatedly threatened".
"You have stated that you will 'destroy' Ms Cheng and her husband's life in Rotorua and also their business. You have also said that you will ensure that nobody in Rotorua will employ Ms Cheng in the future," the letter read.
Following the letter, Jerry Li posted information to the WeChat social media forum, made up of at least 48 Rotorua Chinese businesspeople.
"A member from the community recommended his wife to work at my company and told me how tragic his wife was and how she was bullied by others, which resulted in her long term recuperation at home. I agreed and promised to provide lots of training so she can improve," the post read.
"During the Chinese New Year his wife was alone in Rotorua. I even invited her to
come to my home and get together with us, giving her care in every possible way!
"But something I would never expect happened. She had no sense of gratitude and turned back on us after everything I have done for her, and reported us to IRD, claiming that we haven't paid wages nor settled partners accounts."
Li wrote in a subsequent post: "People who are not normal and positive or defective in moral and ethics really shall not be employed. They just want more money by using this abnormal approach. I hope everyone could take it as a warning."
In the authority's written determination it stated there was little doubt the company did not intend to continue Cheng's employment and behaviour by Jerry Li was intended to threaten or intimidate Cheng.
"Even if Ms Cheng was initially casually employed, she had presented for work on the day she was locked out. She expected to be working on March 7 and had been offered permanent employment.
"The threatening behaviour on March 8 was detailed in her lawyer's letter. This behaviour was repeated in the WeChat postings. This behaviour combined with the lockout was sufficient for Ms Cheng to reasonably conclude she had been dismissed as at March 8."
Medical evidence linked the dismissal to Cheng's subsequent ill health.
"Ms Cheng's doctor saw her on March 9 with an 'acute stress reaction and suicidal intent the night before'. Her doctor recorded that this was in relation to 'an incident at work'. She had been diagnosed with 'general anxiety disorder'.
"Mr Li's actions in publicising Ms Cheng's illness and making derogatory remarks about her character were also directly linked to her deterioration in health."
Cheng was awarded $20,000, to be paid by Richora Group, as well as $3663.19 in wage arrears and $2250 as contribution to her legal costs.
Attempts by the Rotorua Daily Post to contact the Lis were unsuccessful. The business premises was closed yesterday afternoon.