Chilling footage has emerged of the moment an out of control stock car crashed into a photographer, causing critical injuries, at Waikaraka Park Speedway.
The video, filmed from the crowd, shows the stock cars driving around the dirt track before one of them appears to lose control and speeds over the grass centre where about a dozen people stand.
Photographer John Sprague can be seen being clipped by the car and flipped over its bonnet before lying motionless on the ground. People rush to his assistance.
Sprague, 58, lost a lot of blood after the January 13 incident and was transported to Auckland Hospital, friend Colin Koh told the Herald.
WorkSafe is investigating the incident.
Waikaraka Park Speedway president Frank Irvine has described the incident as a "freak accident".
"From what I understand, a gear box blew up and parts of it got stuck on the brake panel causing the vehicle to veer off the track," Irvine said.
"The photographer was standing where he should be, but the out-of-control vehicle must have got him in the back."
Irvine said the man was an "experienced" photographer and has been shooting at the speedway for "a long time".
"He's got plenty of experience and knows what he's doing, but how do you stop accidents from happening," Irvine said.
"At the end of the day, this is a freak accident."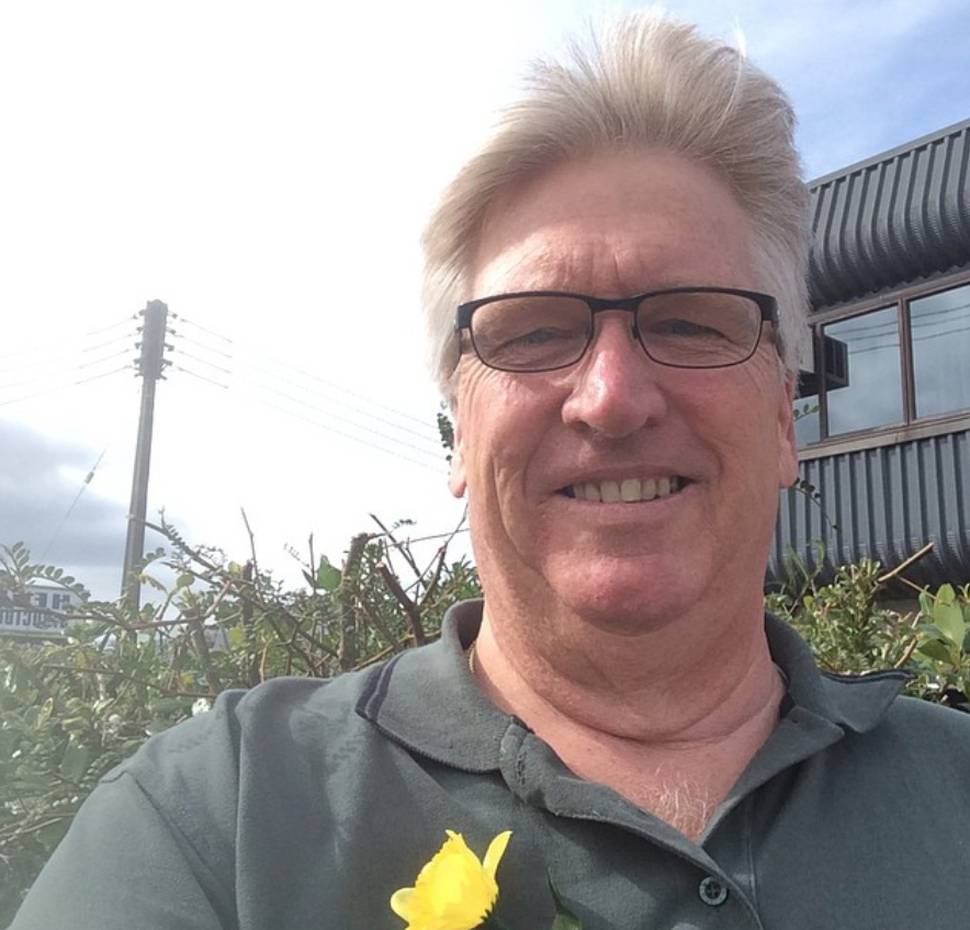 Irvine said police were investigating, and the speedway would leave it to the police to determine the outcome of what actually happened.
A Givealittle page has been set up for Sprague's family and raised over $8500 so far.
Koh said the Henderson businessman has a passion for photography and started shooting at speedways about 10 years ago.
"John's a businessman in the magazine cover lamination industry, but he's also a hobby photographer with a love for speedway cars," Koh said.
Sprague has three adult children including a daughter who is a senior nurse, Koh said.
"There's a lot of questions on what happened and why was he allowed to be in a position where the car could hit him."
A man in the crowd, who did not want to be identified, told the Herald the photographer was in the infield area when he was struck by a stock car being driven by a longtime Waikaraka driver.
"The car came around the back straight and around the turn. The person standing there was obviously too close to the track and the car clipped him.
"He flew 10 metres and rolly-pollied and then stayed still ... the car was going full speed."
As others rushed to help, the driver emerged from his car, the man said.
"He put his hands on his head."