Three Israeli men have been jailed for attempting to smuggle an estimated $3.6m worth of Ecstasy into New Zealand using secret suitcase compartments.
The trio were busted at Auckland Airport in January after officials found large packs of the drug MDMA stashed in their false-bottom suitcases.
Today, Victor Borisenko, Vladislav Pischako, and Guy Shalom, all aged in their mid-twenties, were convicted for importing a Class B controlled drug and were each sentenced to eight years and three months in prison.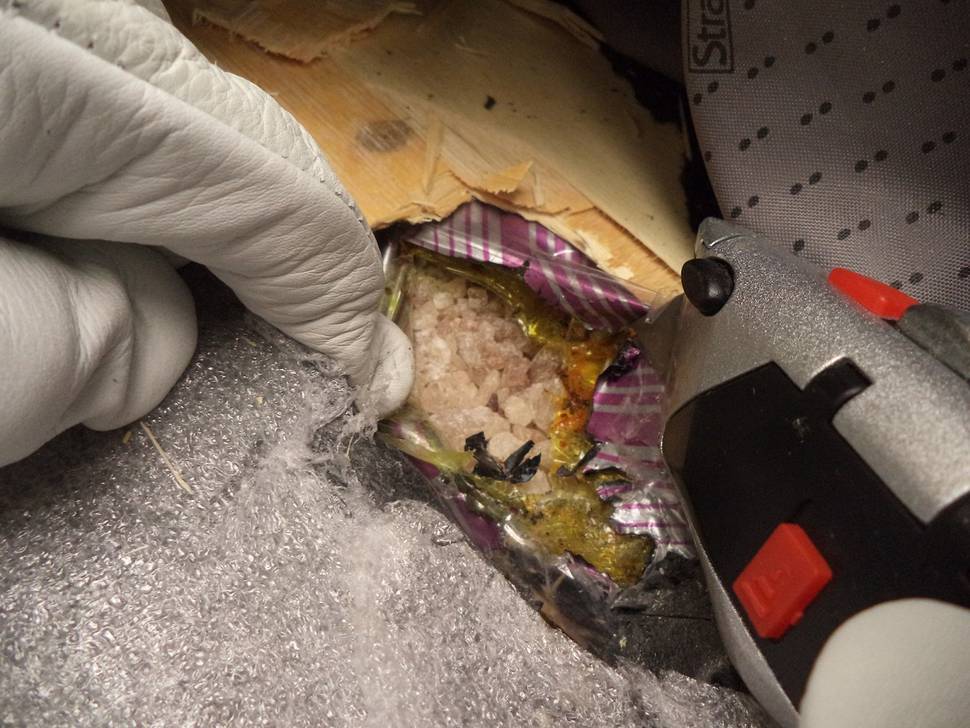 Borisenko, Pischako and Shalom arrived from Singapore on January 3, but were soon caught after the drugs were picked up in X-ray scans.
Weighing a total 8.7kg, and with a purity level of around 77 per cent, the drugs have an estimated street value of up to $3.6m.
The price of MDMA or Ecstasy in New Zealand is among the highest in the world, which makes smuggling a lucrative business for criminal syndicates or opportunists.
The New Zealand Customs Service's Auckland Airport passenger operations manager Peter Lewis said the result was a great example of vigilance at the border, at what was a busy time of year.
"Criminal syndicates may think they can get away by sending drug couriers during peak travel times because Customs is focused on clearing passengers.
"While this is true for our legitimate travellers – we wear two hats and are just as focused on catching criminals."
"The methods Customs uses, both at the frontline and behind the scenes, and our partnerships with border agencies – such as the Ministry for Primary Industries in this case – means there is every chance they will get caught."