Eighteen staff at Wellington Zoo were paying close attention to a 140kg lioness as she underwent dental work.
The 16-year-old Djembe was under anaesthetic for a root canal operation at The Nest Te Kohanga operating theatre.
Massey University specialist in veterinary dentistry Doctor Angus Fechney was brought in specially to perform the tricky procedure.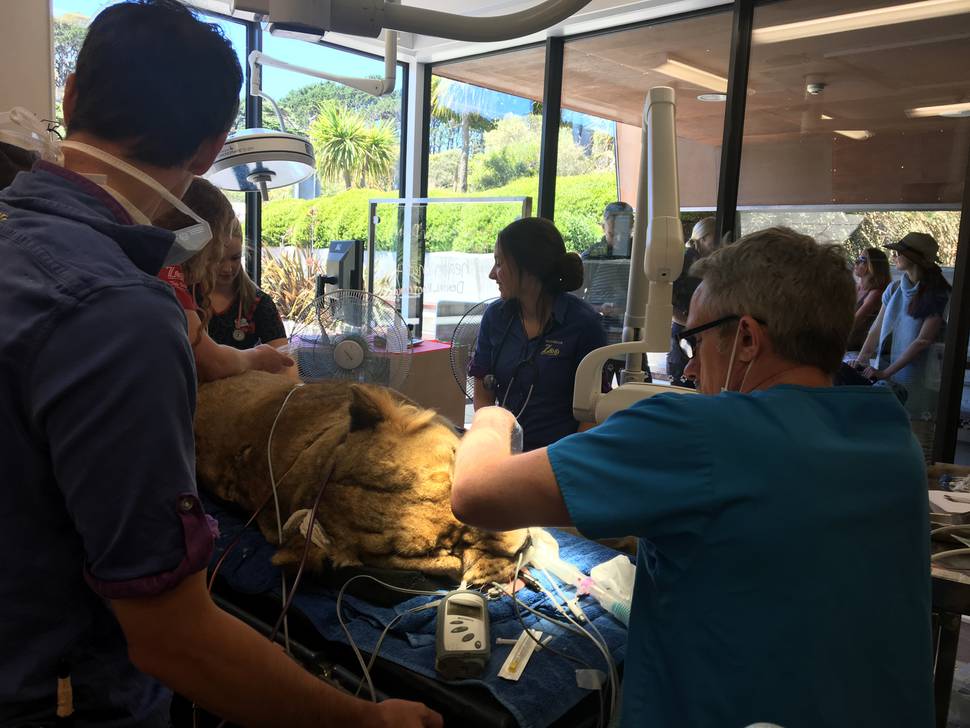 Wellington Zoo Vet Doctor Sarah Alexander said it would normally take a minimum of three hours to do but this one went on for around four.
She said it was more complicated that expected as it took longer than planned getting cleaning the material out of the tooth.
However the 16-year-old lioness came through the operation well.
A team of zookeepers from the carnivore team were watching Djembe closely during the procedure for any signs of movement in her eyes or ears to make sure the doctors were using the correct amount of anesthetic.
Carnivore team leader Maxine Jenkins said she discovered the problem with the lioness's 10cm long canine tooth during a routine inspection.
Jenkins said the operation is fairly uncommon, usually there will be one root canal needed for one of the lions each year.
Sarah Alexander said dental problems are to be expected as lions age.
She said Djembe is considered geriatric among lions, which can live to around 20 years old in captivity.