Newborn calves being taken from their mothers and cows being impregnated so they produce milk are part of the dairy industry too few Kiwis know about, SAFE says.
The animal rights group is launching a campaign until the end of November to educate people who didn't know about the realities of milk production, said spokeswoman Mandy Carter.
A billboard several hundred meters down the road from Fonterra's Auckland office was part of the campaign and a deliberate choice by SAFE to link the dairy giant to the practice.
"Most people still have no idea what the standard practices are," Carter said.
"In commercial dairy, calves are always taken from their mothers and that usually happens on day one.
"Some are raised for veal, [female calves] are replacements for their mothers, and some are sent to the slaughterhouse at about four days old because they're unwanted."
SAFE estimated up to two million calves a year could be sent to the slaughterhouse.
Dairy NZ, the industry body representing dairy farmers, responded saying there was a growing trend toward raising bobby calves for veal and that separating mother and calf within 24 hours was industry best practice.
Referencing a 2015 report by animal rights group Voiceless animal Protection Institute, which included research into the lives of Australian dairy cows, Carter said the separation of mother and calf was distressing for both animals.
"Cows love their babies the way all mothers love their babies and to be separated is very painful," she said.
The organisation's campaign also includes information on SAFE's website about dairy alternatives like coconut yoghurt or almond milk.
"Our aim is wanting people to know the sheer scale of things. To know is to give us the power to do something about it."
SAFE wasn't calling for a dairy boycott, but hoped to inform people so they could make "kinder choices".
However according to Dairy NZ, separating calves and cows is not cruel.
Jenny Jago, strategy and investment portfolio manager for DairyNZ, said the New Zealand dairy industry had some of the world's best welfare standards and that farmers cared deeply for their animals.

"On top of this, New Zealand has a robust animal welfare framework covered by regulations and codes of welfare."
Dairy farmers knew consumers cared about the ethics of how food is produced, including the conditions of care for animals, she said.
A Fonterra spokesman said the company was committed to following industry best practice.
"New Zealand is internationally recognised for its high animal welfare standards and ranks top of the global Animal Protection Index, which evaluates 50 countries across the world."
Do we know?
The Herald asked people in Auckland's CBD at lunchtime on Monday and found most knew about dairying practices but few had changed their consumption habits.
Nesh Datt of Glen Eden didn't know cows had to have babies to make milk or that calves were taken away so young.
It wouldn't change his behaviour though.
"It's just what I've been doing for so long. It's just routine. [I'm] too used to buying milk without thinking about it."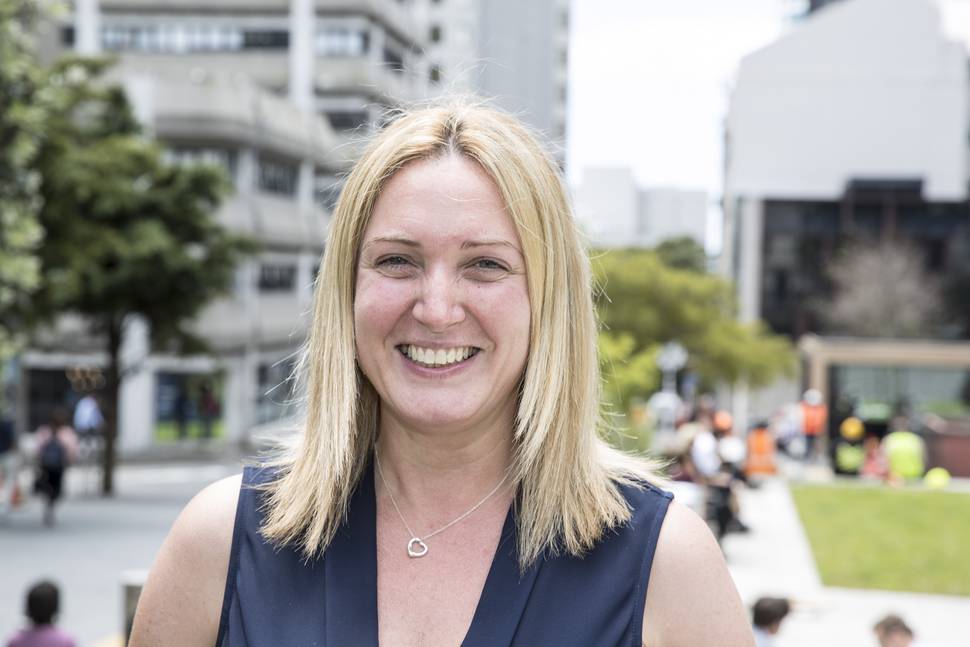 Auckland Central resident Andrea Hampton said she knew babies were taken away from their mothers because her flatmate was strongly opposed to the practice and had told her about it.
She tried not to think about it and still bought a bit of milk to have with her cereal.
"Like I know it's really bad ... it doesn't stop me having dairy things."
James Whitham of the North Shore didn't know about milk production but did know about baby calves being taken away.
He wouldn't give up buying the small amount of milk powder he used for his coffees because he enjoyed the taste too much, he said.
Freeman's Bay resident Kate Walker knew cows had to be pregnant to make milk and that calves were taken away shortly after birth but said that was an element of the industry she felt comfortable with.
"I buy a lot less than I used to that's for sure, but I grew up in the Hauraki as well. It's part of the agricultural way of life."
Walker said she wasn't convinced the separation took an emotional toll on cows.
Martin Thomas of Devonport also knew about the industry practices after growing up rurally.
"I come from a farming background, that's always how it's been. The calves are usually well cared for, in my experience anyway."
He said he was more worried about the way milk was homogenised and whether it was good for people's health.
Mark Davies, who lives in Te Atatu South said knowing about dairy production hadn't changed his buying habits - particularly as he was allergic to soy milk, a common alternative.
"It's not nice though of course. No one likes the little bobby calves being taken away, of course it's sad."