Robert Hohua has admitted beating Marie Rose Harlick to death, but says he did not mean to kill her. Lawyers for the Crown and the defence have given their closing remarks to the jury.
Robert Roupere Hohua has admitted beating Marie Rose Harlick to death in her Opotiki home in November last year. But the 36-year-old says he did not mean to kill her.
Lawyers for the Crown and the defence have given their closing remarks to the jury.
Below is an abridged summary of their addresses.
Justice Anne Hinton will sum up the case on Monday before the jury retire to consider the verdict.
Crown: Aaron Perkins QC
The essential issue in the trial is whether Hohua had murderous intent.
There is no need for the Crown to prove he hatched a plan to kill her, equally it doesn't matter if Hohua is dreadfully sorry afterwards.
What is crucial is the intent of the victim at the time of the critical violence.
So the Crown does not suggest that Hohua, when he left his bail address at 5 Windsor St and walked with his daughter in a pushchair to 47a Wellington St, that he planned to kill Marie Harlick.
Not a plan, but a pre-occupation that she was being unfaithful.
Hohua was a jealous man who controlled his partner's movements. When she didn't answer the door, this ramped up his suspicion.
When he found Marie, her inability to answer his questions put him into some sort of rage or fury.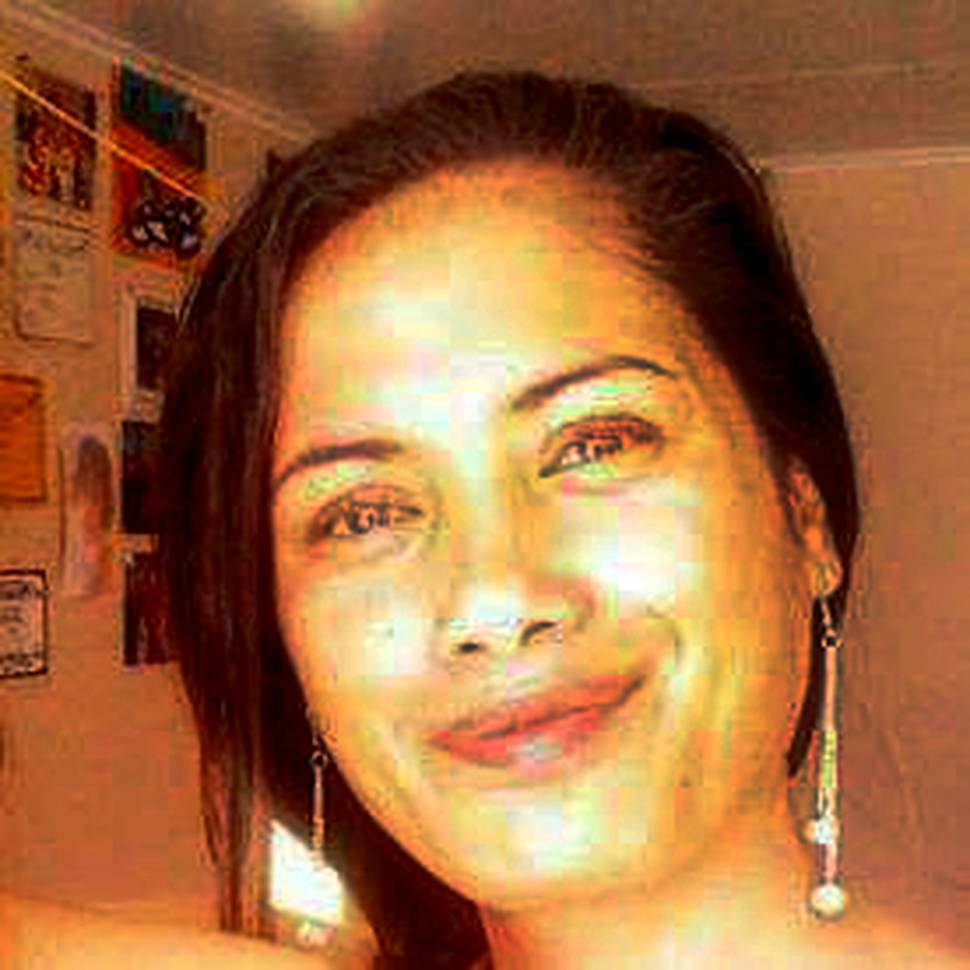 "Bear in mind, that's all she did. Failed to answer him."
What Hohua said was important.
When he was arrested, Hohua asked police to shut the front door as no one was home. Asked by the officers about blood on his face, Hohua said he had a blood nose.
"Those two lies, if that's what you find them to be, and some other evidence may have raised in your minds ... what was he planning to do, if police had not turned up?"
Earlier, he told a concerned neighbour that Marie was asleep.
His intention, according to the Crown, was to clean up the mess and leave the house.
When the police told him Marie was dead, Hohua said: "I'll f***ing get him, my baby girl" in an outpouring of emotion.
With this comment, Hohua implicitly blames someone else for the death.
His grief and emotion should be treated with care, as the reaction is inconsistent with him failing to call for help. This showed a callous indifference.
Hohua promised to tell the truth in his interview with police.
He told Detective Jon McKenzie he carried Marie to the bathroom, even standing up to demonstrate how, but luminol testing showed he dragged her along the floor.
"If you think that's a lie, that shows he's thinking in the DVD. There are certain things he has to admit. But if he can minimise things, he will."
Marie was in a "good" condition, said Hohua, when he put her in the bath.
She looked at him and said "I love you", Hohua told police.
"Jury, you know what happened to that woman ... if she's not dead, she's dying," said Perkins.
"He can't be telling the truth." But it makes no difference to the Crown whether the grief was real or not, or whether Hohua lied or not.
Because the "fearsome" nature of the assault proved his murderous intent, the essential issue for the jury.
Whether Hohua intended to kill Marie or not, he knew the injuries he inflicted were likely to kill her. And carried on recklessly. That's still murder.
She was knocked out with one, at the most two, punches. For the rest of the assault, which lasted 20 minutes, she was lying on the ground defenceless. Unconscious.
"A very long time. This isn't a fleeting moment of rage where someone lashes out."
Punching a woman is bad enough. But he also kicked her. Stomping took it to the next level. There here were 19 injuries to her head.
"Why would you target her head, on the ground, if not to kill her?"
In his own words, Hohua was furious and in a rage. This was an apt description for the violence in the house that night.
"A woman's face and body is not designed to take that level of violence ... it's unbelievable that he thought she was going to sleep."
Defence: Gene Tomlinson
This type of trial is difficult for a jury. It's murder or manslaughter, not who did it.
Hohua has committed an unrightable wrong, something that cannot ever be fixed.
He's taken a life he should have protected.
This can lead to a visceral gut feeling, to do the right thing for the victim and their family.
To punish Hohua, to hold him to account. But be clinical, put emotion aside and focus on the facts.
Murderous intent is the issue.
Focus on what, if anything, was going on in his mind when he attacked Marie Harlick. What can you be sure of, in his mind, beyond reasonable doubt?
There was a key moment in the evidence where Hohua was found by the police crying in the shower at the police station.
Acting? A shower is a place where you're on your own, not putting anything on.
Can you be sure while inflicting the actual injuries, he had an appreciation that the punches, kicks and stomping ... would likely kill her but do it anyway?
The defence position is he is telling the truth in the police DVD interview. Many times Hohua said it was "not my intention to kill her".
This is a man who couldn't even spell lounge, he doesn't understand this tricky part of the law.
In a nutshell, he was in a blind rage. That's what blind means. You don't see, don't think, don't appreciate. Blind to consequences or possible consequences.
The reality is Marie bled to death from a blow to her stomach which ruptured the mesenteric artery.
Her spine was like the anvil to the blow. Everything had to be in line. The abdominal muscles normally protect internal organs, but she was unable to tense them.
Did you know someone could die in those circumstances? Did Hohua know and did he think it at the time?
Of course not, he didn't think at all. He is responsible. He's guilty of manslaughter, not murder.
He was heard saying "get up or I'll kill you" or "get up before I kill you" ... he's made threats to kill before. Those words are throwaway, even in the context of anger.
It's not right, it's a crime.
Hohua doesn't remember saying it, in his rage, in his lack of control. But he was honest enough to accept he might have said it.
The right to silence. He didn't have to give evidence at the trial, but he waived his right to speak to the detective.
And what he says fits the forensic evidence. If you accept what he says on the DVD interview, it's a complete answer to the charge.
Even if you're not sure about his DVD interview, then you'll find him not guilty. It's not beyond reasonable doubt. To convict him of murder, you need to reject the interview. And I don't think you can.
The lies to police about the front, and his blood nose, fit the defence narrative that Hohua did not know she was dead.
He's in trouble for breaching bail, he's in trouble for assault, he's covering his tracks. He's got no idea she's dead.
Hohua thinks she was going to sleep. That's what the pathologist said bleeding, internally, to death would look like.
The state of his mind is anyone's guess.
The DVD interview was emotional, it was hard for him. It should not be easy for him to talk about what he did and it wasn't. His grief, remorse and acceptance of responsibility was real.
His account was honest. He was direct, clear when he could be, accepted things which were possible.
The DVD account matches the physical evidence from the scene.
So that part of his account is true. So you can accept his statement to the detective as to state of his mind, when he says that he did not intend to kill her.
The broken window, tick. Eight to 10 blows, tick.
Moved her to the bathroom, tick. Moved her to Vivienne's room, tick.
Put Vivienne in there, tick. Thought she was sleeping, tick according to pathologist.
Didn't use chairs as weapon, tick. Took her wet clothes off, tick.
Nothing sexual happened, tick. She was gasping, tick. She was intoxicated, tick. Stomped on, tick.
All these things Hohua said were consistent with independent evidence.
He's not going to be able to reconstruct the evidence, but it all matched up. Not one piece of his evidence is at odds with the science. Why? Because he told the truth.
So you can infer that what he said he was thinking at the time was also the truth.
"It wasn't my intention". I don't say this often but the interview with the detective was fair and proper. Hohua trusted him.
And by being fair, the detective got a fair account. Ugly and awful as it was, Hohua did not shy away from it.
There is regret for his stupid, dumb actions. He is prepared to take responsibility. Make no mistake, he will be punished and held to account.
But the evidence suggests you cannot be sure of what he was thinking.