It means lacking in courage and resolution, but Lucy Jessep certainly wasn't as she correctly spelled pusillanimous.
The St Margaret's College year 10 pupil is New Zealand's 2017 Spelling Bee champion, triumphing over hundreds of students from more than 100 schools to win the title.

Runner-up was Year 9 student George Turner, of Marlborough Boys' College.
In a tightly fought competition, the pair battled it out for first place over four rounds after earlier defeating 19 other spellers at Te Papa in Wellington. Jessep took the title when she correctly spelled pusillanimous.
The Christchurch teen was awarded a trophy and $5000 towards her studies.
An enthusiastic debater who loves learning languages, Lucy said she was just focused on "not getting out in the first round", and because of that didn't consider winning.
Her win was still sinking in, she said.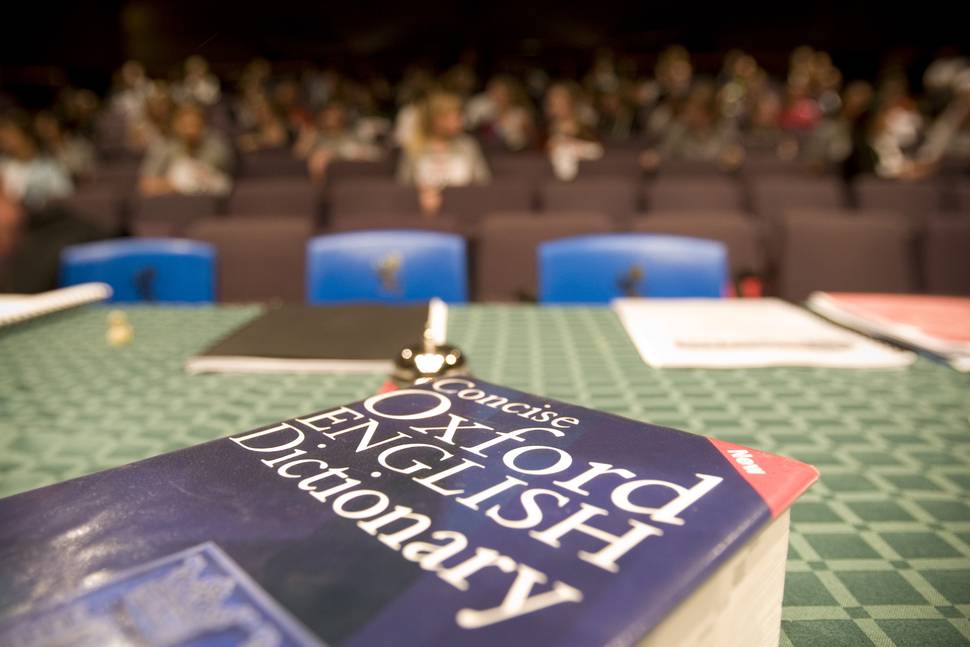 founder Janet Lucas said the nail-biting final was fitting for a competition in which the talent was stronger than ever.
"Lucy did incredibly well to triumph in such a strong field. This was the toughest and longest competition we have ever had. We have seen some truly amazing spelling today."
"The New Zealand Spelling Bee is fiercely competitive in a fun way. It's a sport with an intellectual focus - students train and prepare to compete, and it's clear from the excellent results that they trained hard."
The finalists won their places out of a field of hundreds of Year 9 and 10 students. The rigorous competition began with a written classroom test, followed by six regional semi-finals.