• Amber-Lee Cruickshank presumed drowned
• Police say that's not the case
• She is not in Lake Wakatipu
• Just one likely theory about her disappearance
For many years people have assumed that Amber-Lee Cruickshank wandered off on a sunny spring day in 1992 and drowned in Lake Wakatipu.
It made sense - the lake was just across the road from the house where she was staying and she was just 2-and-a-half so if she fell in she had no chance of surviving.
But in the Herald's new podcast Chasing Ghosts, which examines the 25-year-old cold case, senior crime journalist Anna Leask explains why Amber-Lee could not have died that way.
CHASING GHOSTS: FULL FEATURE AND SHORT DOCUMENTARY HERE
Amber-Lee vanished on October 17, 1992 at Kingston, a small town at the southern end of Lake Wakatipu.
She was there with her mother Nicola Cruickshank, stepfather James Gill and baby brother Danny.
Despite exhaustive searches of the lake, town and surrounding bush, there has never been any sign of Amber-Lee.
Chasing Ghosts is the first serialised podcast produced by NZME and was released this week.
Comprising six episodes, it tells the story of Amber-Lee, what happened to her that day at Kingston and how her disappearance impacted on her family.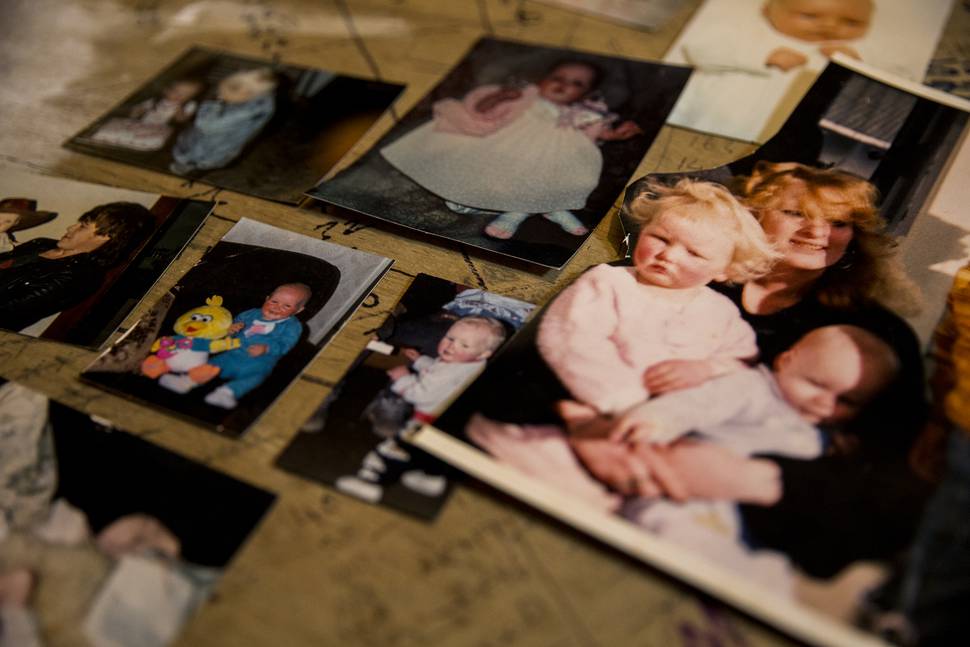 In episode two, titled Not in that Lake, police speak about the most likely reason for Amber-Lee's disappearance.
You can listen to the six-part series by clicking on the embedded audio files below. Alternatively you can listen on newstalkzb.co.nz,

iHeartRadio or download the episodes via iTunes.
Detective Sergeant John Kean is the officer in charge of Operation Oliver, the investigation into the toddler's disappearance.
He spoke to the Herald at length about the case for Chasing Ghosts.
"There's been numerous theories that have been put forward - most if not all investigated to some degree,' he said.
"But the reality is there are only several possibilities... firstly is that did she disappear into the lake?
"Secondly, did she disappear on land?
"Or was it someone at Kingston on that day that may have some knowledge or involvement in the disappearance of Amber-Lee?"
Kean said categorically that Amber-Lee was "not in that lake".
Retired detective Warwick Walker, the first officer to run the case, also spoke about the theories behind the mystery.
"She hadn't fallen in the lake and drowned... because she would have been found, had that been the case," he said.
Chasing Ghosts was researched and written by senior crime reporter Anna Leask.
Visual journalist Mike Scott did the field recording and produced the mini-documentary.
Leask and Scott had unprecedented access to Amber-Lee's mother, Nicola Cruickshank, and others closely connected to the case.
They also spoke, for the first time, to the people considered of interest to police.
Chasing Ghosts tells Amber-Lee's story in unflinching and enormous detail.
Leask said the project aims to bring fresh attention to the case in the hope that someone comes forward with information that could help bring Amber-Lee home.
"This case has always fascinated me, and I have never been able to fathom how - in a town as small as Kingston - Amber-Lee could just vanish, that no clues have ever been found.
"I wanted to go back and speak to the key people, see if I could find any new information.
"At the very least, I wanted to make sure everyone knew about Amber-Lee and what happened to her, dispel some of the myths around the case and hopefully encourage the people with answers to come forward."
Help bring Amber-Lee home
If you know what happened to Amber-Lee, or have information you have never shared with police that could help the investigation - please come forward.
Contact Detective Sergeant John Kean at the Invercargill police on 021 191 5321 or email john.kean@police.govt.nz.
To pass on information anonymously, contact Crimestoppers on 0800 555 111 or fill out their online form here.
This service is completely confidential and you do not have to reveal your identity. Police have no way of tracing who passes on tips to Crimestoppers.
You can also email anna.leask@nzherald.co.nz.
LISTEN TO THE PODCAST HERE:
• iHeart Radio
• iTunes