A 5.4 magnitude earthquake has struck Kaikoura.
The strong quake happened at 5.10pm and would have produced strong shaking, according to New Zealand's geological hazard monitoring system.
The quake struck 13km deep and was felt as far away as Rotorua.
GeoNet says the quake was felt by 1260 people.
Ross James, manager of the Fairways at Ocean Ridge Hotel, said the quake was "a big one".
"It certainly felt like a 5...It was short and sharp. It was very, very sharp, quick and then it was over."
He has checked on the hotel's guests, all of whom seemed fine.
"Everybody said 'Oh yeah, we're all right'. There are people here from China who only just arrived but they took it extremely well - they said 'We've got earthquakes in China as well' so they're all happy."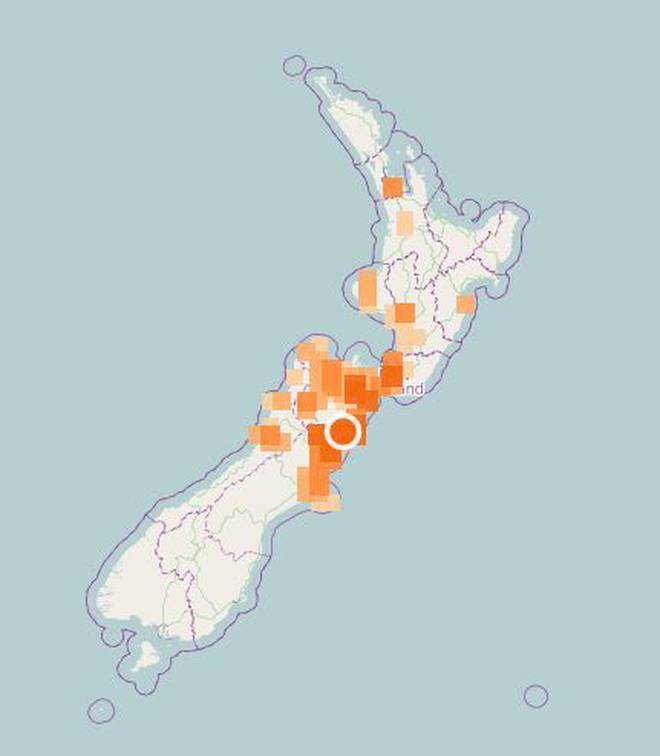 Angela Timms, who lives in Kaikoura town, said the whole family felt the shake except her husband who was in the garden. She said they heard creaking before they realised what had happened.
"It was a bit scary, we haven't felt any in quite a while.
"This was just a quick one. Nothing compared to the one in November. That one was terrifying."
Timms said nothing was broken or knocked over but her son, who works on the railway, told her construction sites had been shut down for the day.
"I'm glad it was during the day and not at night."
Fire and Emergency NZ said it had received no reports of damage in Kaikoura or surrounding areas.
More to come