This is the man who allegedly supplied his sister and cousin with the synthetic drugs believed to be the cause of their deaths.
Isitolo Roimata Douglas Uritua, also known as Chris, appeared in the Waitakere District Court this morning.
For the first time, the Herald can show photographs of the accused supplier.
He was arrested last month after the deaths of his sister Marilyn Makikiriti and cousin Junior Taneao two days later.
READ MORE:
Exclusive: Man charged with supplying synthetics after death of sister and cousin
READ MORE:
Synthetic cannabis - a fatal addiction. The short life and tragic death of Calum Jones
Former synthetic drugs dealer with $1000-a-week habit: 'I feel guilty every day'
Police seize $1.5m worth of synthetic drugs in West Auckland
Red Beach man in court on charges relating to seizure of synthetic drugs
Both died in early September and their deaths have both been referred to the coroner by police, who believe they were victims of fatal doses of synthetic drugs.
Police allege Uritua supplied both Makikiriti - who had given birth to her third son just two weeks earlier - and Taneao.
He is facing two charges of selling or supplying a psychoactive substance.
Mitchell Moss and another man who has interim name suppression have been charged alongside Uritiua.
It is understood police alleged the pair supplied Uritua with the drugs that he gave his sister and cousin.
Uritua appeared before Judge Josephine Bouchier just after 10.30am today.
He did not enter a plea and was remanded on bail until his next date.
His lawyer Michael Ip said he had only just received the disclosure documents - effectively all of the evidence police have against Uritiua - yesterday.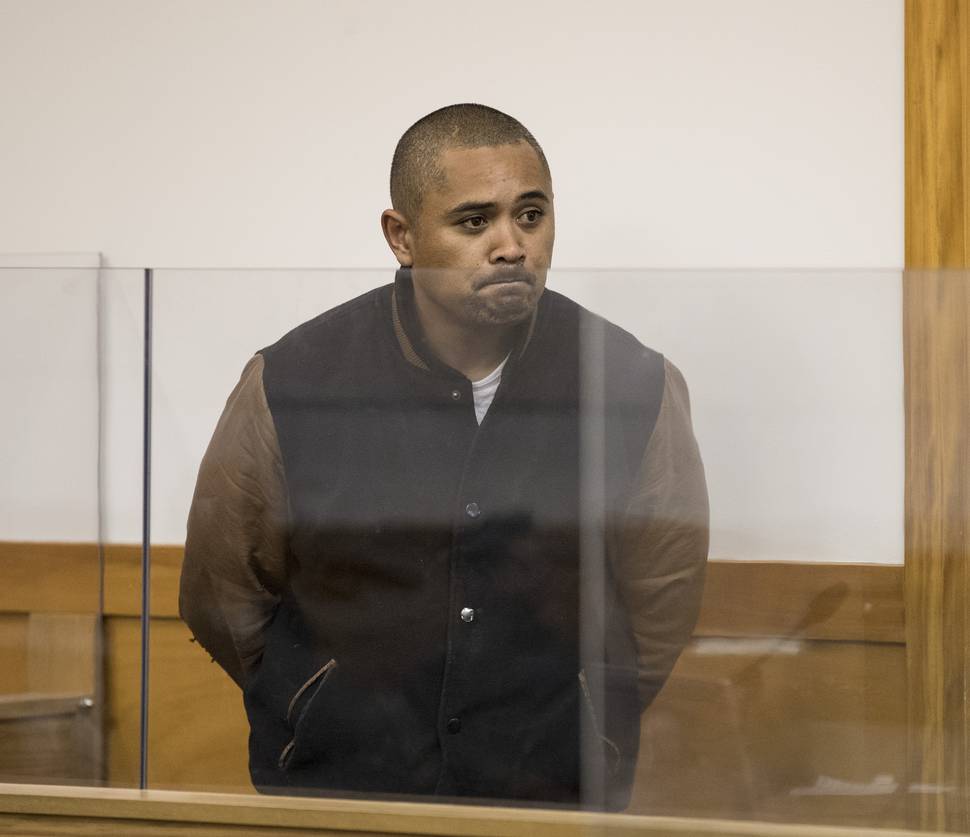 He sought a remand to familiarise himself properly with the police case.
Ip said Uritua had no comment to make about the charges.
Uritua appeared in court alone but it is understood he is being supported by his family.
They do not believe he is responsible for the deaths.
A spokeswoman told the Herald they did not want to comment.
Uritua will next appear on October 19.
Makikiriti and Taneao are among 20 deaths before the coroner suspected to be related to synthetic drugs.
The list also includes 22-year-old Henderson father Calum Jones, whose parents spoke out about synthetics in the Herald last month.
What are synthetic drugs?
Smokable products containing varieties of plant matter that have been infused with synthetic cannabinomimetic or other substances.
They were intended to be a legal alternative to cannabis, but are now banned.
Synthetic drugs have been linked to an increased risk of seizures.
Effects include, but are not limited to: decreased motor coordination, fast or irregular heartbeat, disassociation, dizziness, paranoia, psychosis.
Use of synthetic drugs in New Zealand has also been linked to renal failure and heart failure.
(Source: alcoholdrughelp.org.nz)
Where to get help
If you, or someone you know, is using synthetic drugs, police urge you to stop immediately and seek help if needed by contacting your local GP or by ringing the Alcohol and Drug Helpline on 0800 787 797 or text 8681 seven days a week to speak to a trained counsellor.
If you or someone else is in immediate danger call 111.