Chloe Swarbrick, the 23-year-old who came from nowhere and finished third in the Auckland mayoralty race last year, has made it to Parliament 12 months later.
At number seven on the Green Party list, she becomes the youngest MP in 42 years and represents a new generation of urban liberals.
Sadly for the Greens, Iranian Golriz Ghahraman just missed out on becoming the first refugee to enter Parliament, although she could still sneak in if special votes give the Greens another MP, which was the case in 2014.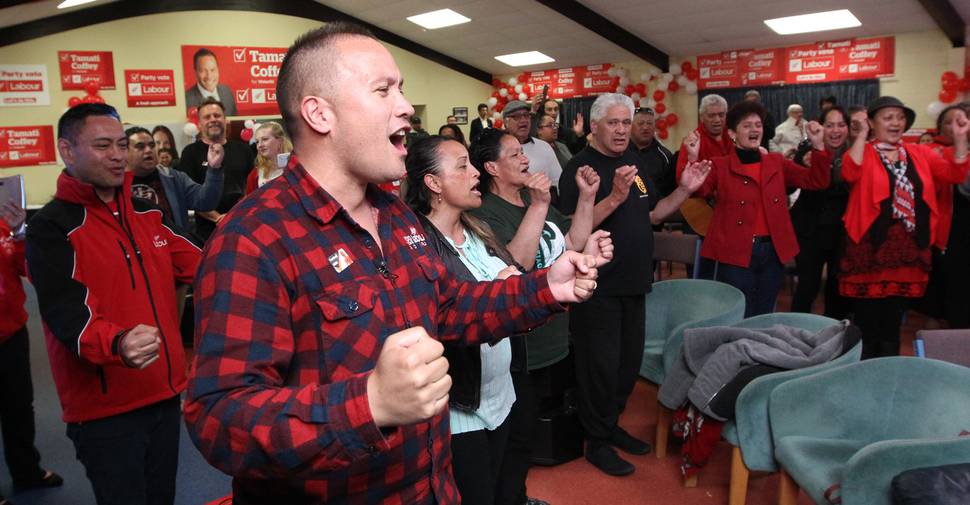 Labour's Tamati Coffey, a former TV weatherman, has also made it into Parliament on his second attempt by beating Maori Party leader Te Ururoa Flavell and making it a clean sweep for Labour in the Maori seats.
Another new face is Auckland councillor Denise Lee, daughter of former National minister Graeme Lee who changed allegiance to the Christian Democrats in the mid 1990s. She won Maungakiekie for National, vacated by Sam Lotu-Iiga.
Lee's win will spark a byelection in the Maungakiekie-Tamaki ward she held as the sole right-leaning Auckland Future councillor around the Super City table.
Former Hastings Mayor Lawrence Yule is another new face from local government, weathering a storm during the Havelock North water contamination scandal.
In Wellington, long-serving head of the Police Association, Greg O'Connor, won the Ohariu seat for Labour after United Future leader Peter Dunne pulled out of the contest. He beat National's Brett Hudson.
The next Parliament will be conspicuously missing some colourful characters, politicians stung by scandal, and veteran politicians with decades of experience.
Dunne, Labour stalwart Annette King, and National's Murray McCully and Maurice Williamson announced their retirements, taking with them well over 100 years of combined parliamentary experience.
After months of questions on his withdrawal from politics, Clutha-Southland National MP Todd Barclay left for London, while former ministers Craig Foss, Lotu-Iiga, Sue Moroney and Jo Goodhew are also leaving.
Whanganui MP Chester Borrows retired after 12 years. His resignation came after he was found not guilty of careless driving after driving through a crowd of protesters in March, injuring two.