Labour leader Jacinda Ardern has announced policy to set up a new forestry service in Rotorua.
The service will be established as part of the Ministry of Primary Industries but may be made into a stand-alone service.
Ardern is campaigning in Rotorua and made the announcement at Red Stag timber, saying she wanted to see wood processed and manufactured onshore, rather than being sent overseas as raw logs.
The Labour leader said her government will give first preference for using wood in new building projects, such as its "KiwiBuild" programme to build 100,000 affordable homes.
She said forestry was New Zealand's third-largest export sector but there had been a "dramatic" move from processing to exporting raw logs.
Today's policy comes just days after New Zealand First leader Winston Peters pledged to split forestry from the Ministry of Primary Industries and re-establish the NZ Forestry Service.

About 3000 jobs had been lost in the sector since 2008, Ardern said, but raw log exports had tripled.
"I grew up in the forestry town of Murupara and I know the importance of the industry for many communities.
"Sawmills don't have a dependable supply of logs, which stops them from investing in more capacity."
Labour will establish a New Zealand Forest Service in Rotorua, which will be responsible for implementing a "national forest strategy", and helping land owners who want to convert to forestry.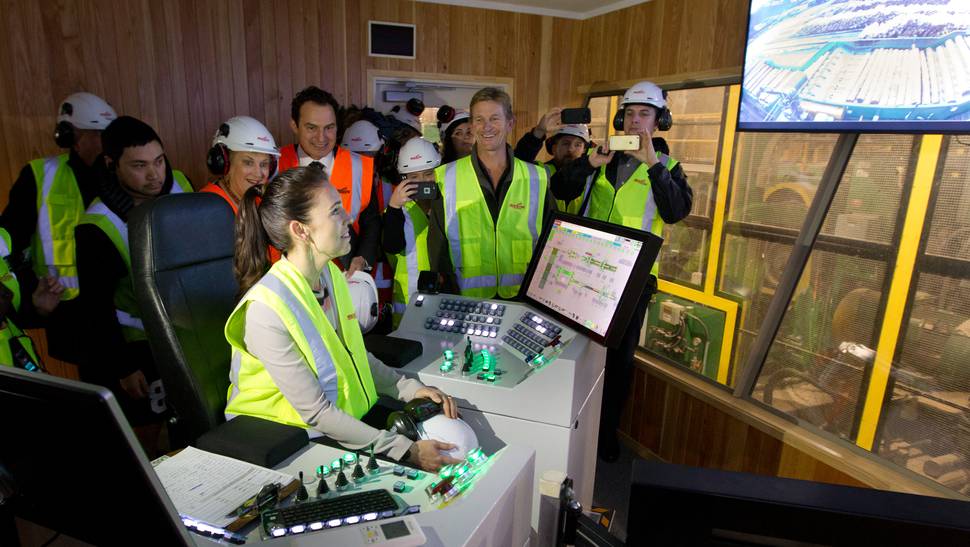 "Expanding the area under forest is also an important step in tackling climate change."
Ardern said Labour's ready-to-work programme would offer interested young Rotorua locals training to pursue a career in the forestry industry.
The current workforce wouldn't be around forever and there needed to be enough trained workers to keep the industry going, she said.
The programme was about "making sure there's local jobs for local people" and part of that would involve teaching practical skills like how to drive, she said.
Jobs for Rotorua locals would include working with the Department of Conservation, Ardern said.
"They've certainly had an under-resourcing of maintenance around the DOC estate."
Working to clean waterways was another area where locals could pick up work with DoC, Ardern said.