About 500 people are snowed in at the Skotel Alpine Resort and Chateau Tongariro.
Horizons Regional Council emergency operation centre controller Craig Grant said pallets of food were being transported from Turangi, which local iwi will help unload.
It's understood road maintenance contractors Downers escorted a truck laden with food to the Chateau this morning. Locals had lined up with the 4WDs to assist but weren't required and were stood down at about 9am.
"Throughout the region, we encourage people to check on their friends, families, neighbours, and animals, and share resources wherever possible. Our rural communities will be feeling particularly isolated," Grant said.
"There will continue to be a great deal of water around, and for now we can't say how the snow will contribute to this once it starts melting. Our duty teams will be in place over the weekend."
Read more:
• More snow and heavy rain for North Island as storm lingers
"Horizons, Ruapehu District Council, Manawatu District Council, Tararua District Council and Palmerston North City Council emergency operations centres remain in place, as we wait to see what today brings.
"Power outages are still a problem in areas such as Ohakune, Whakapapa and Raetihi, with many people spending the night without power."
He said the councils will have a conference call this morning.

Grant said the Moutoa floodgates were opened at 3.40am today as a result of high levels in the Manawatu River.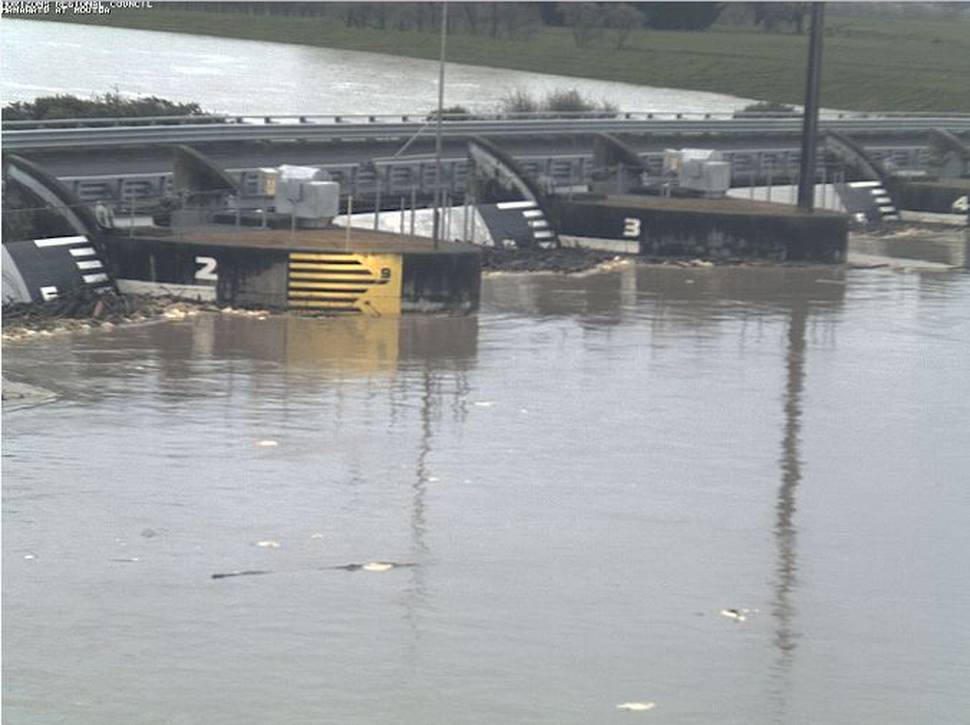 "The floodgates are likely to stay open until Sunday morning. The Makino gates [are] expected to open later today," he said.
"Both the Makino Stream and the Mangaone Stream levels are currently on the decline, however these will rise again later today."
Grant expected the rising levels to stay within their channels today.
"State Highway 56 at the Opiki spillway is closed, with many other roads still closed throughout the rgion. This is particularly significant in the Central Plateau and we ask that people check the NZTA website before travelling. If you need to go somewhere, please drive with caution."