Police believe three violent aggravated robberies in Hamilton over the past few days are linked.
The most recent one - at Hamilton's McDonald's on Greenwood St this morning - led to frightened staff hiding in a walk-in chiller and their crew room as the offenders stole an undisclosed amount of cash.
In all three cases stolen vehicles were used and the men were armed and had their faces covered.
Senior Sergeant Andrew Saunders said in the first incident, on Saturday about 2.30pm, two masked men walked into the Holland Superette in Fairfield and demanded cigarettes.
One of the men, described as a teenage male, about 155cm tall and of solid build, was armed with a knife. He was wearing a white cloth over his face, black hoodie and black gumboots.
The other offender was also described as a teenager, of slim build and slightly taller than 155cm and wearing a black hoodie.
After stealing "a large quantity of cigarettes" the pair then fled in a silver car, Saunders said.
Then on Sunday, about 8am, a blue vehicle pulled up outside the Jalaram Superette on Heaphy Tce, Claudelands.
Three offenders went into the shop armed with a crowbar and again stole a large quantity of cigarettes as well as cash. They then left in the same car.
At 3am today, three offenders smashed their way into McDonald's on Greenwood Street, Hamilton.
Frightened staff managed to hide themselves in the chiller as those responsible stole cash and fled.
A McDonald's spokesman said not only did the robbers steal the restaurant's cash but also what had been donated by the public.
"We were saddened to see that, as a last resort, they stole a Ronald McDonald House donation box."
He clarified that staff hid in a walk-in chiller which is where items including cheese, milk and produce were kept, and not a freezer as earlier reported.
As well as the chiller, other staff hid in the crew room. Both rooms can be locked from the inside.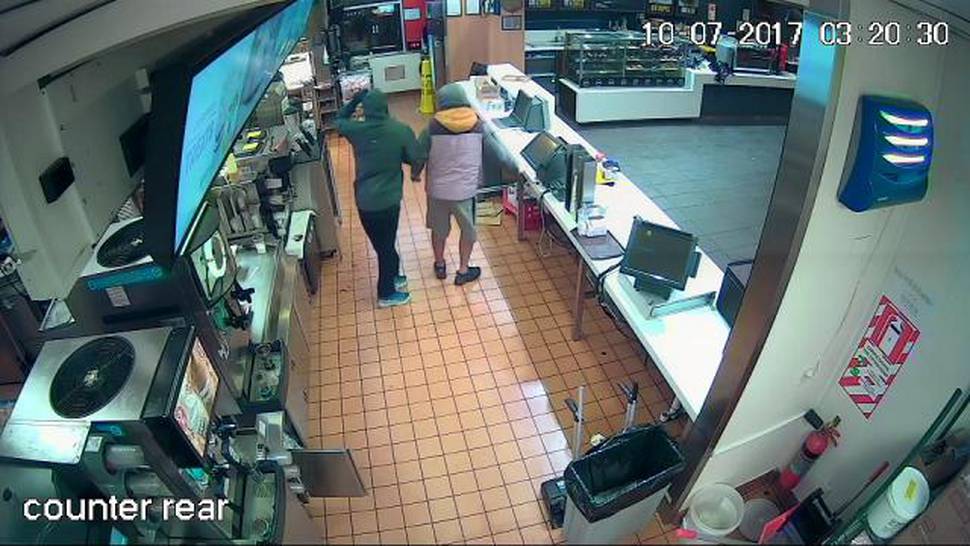 "We are currently assisting police with their investigation, and supporting the restaurant staff involved. The staff did an excellent job following our security protocols, and were able to make it to designated safe rooms before the assailants were able to get into to the restaurant.
"The security measures already in place across McDonald's restaurants meant the assailants found it difficult to gain access, and minimised any money they could access."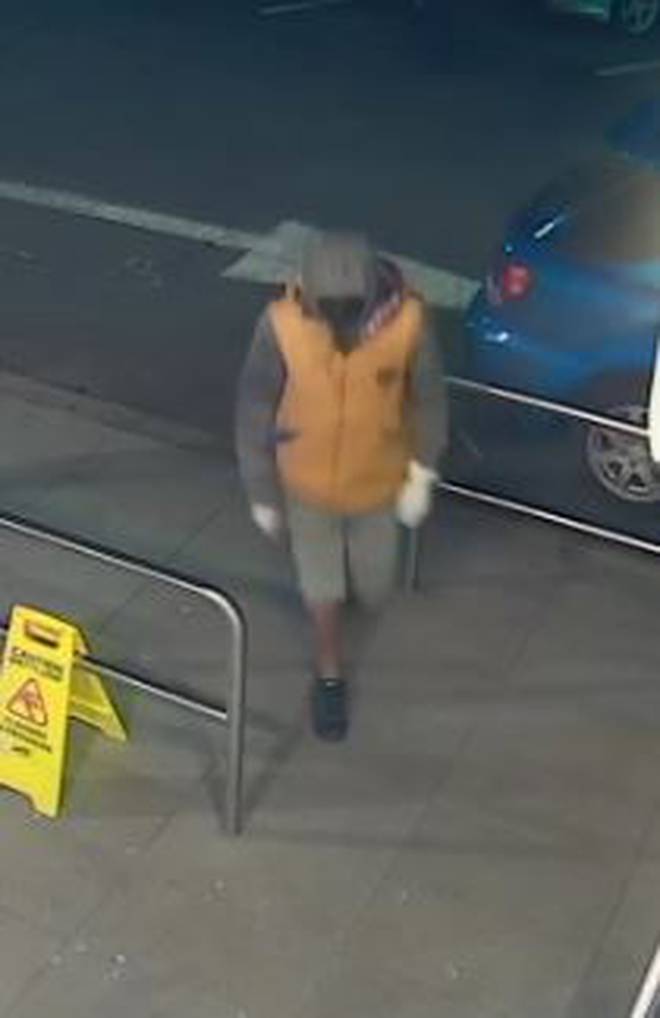 A large amount of glass was all that remained of the robbery at the scene which was cordoned off this morning to allow forensic police staff carry out their investigations and take photos.
Given stolen vehicles were used in all three robberies, police are urging people to be vigilante with their vehicle security.
"Please make sure you secure your vehicle and if you see any suspicious activity report it to police immediately.
"While none of the victims suffered physical injuries in these incidents it would have been a very frightening situation for all of them.
"This type of behaviour is not acceptable and we are committed to finding these offenders and holding them to account for their actions," Saunders said.
Police would like to hear from anyone who may recognise the people pictured in the CCTV images and their whereabouts.
Police also ask anyone who has been offered cheap cigarettes in recent days to get in touch.
Information can be shared with Hamilton Police on 07 858 6200 or anonymously via Crimestoppers on 0800 555 111.