A Nelson businesswoman was left stranded late at night at Auckland airport after being bumped off her Air New Zealand flight which had been overbooked.
Chloe Summers, 29, says she's normally pretty composed, however her experience trying to get home on June 23 rocked an already emotional day.
The account manager for global sourcing company Macvad Ltd extended her usual overnight stay in the city of sails to attend the funeral of a friend.
Still reeling from the funeral, Summers said she turned up for her flight an hour before, and, as she didn't have any carry-on luggage, checked in when the first boarding call was made.
However, when she went to scan her mobile boarding pass, it beeped back at her.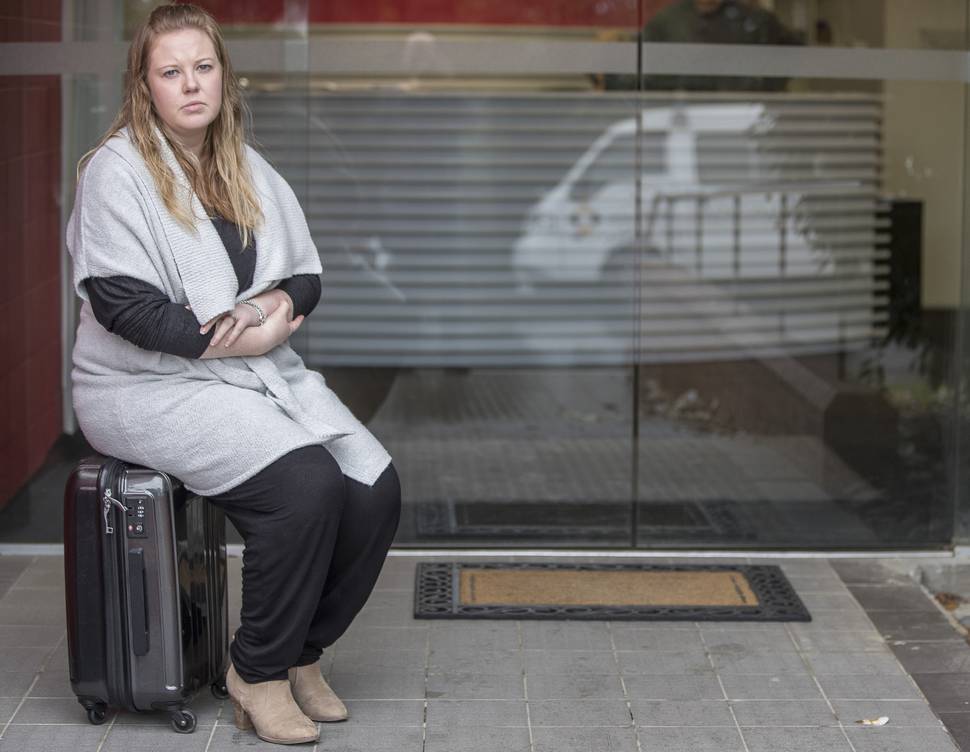 "It's standard when you're a domestic passenger and you get an email and if you've just got carry-on ... you just walk up to the gate and scan it with your pass and walk on through and that's what I did, like I do every other time that I fly."
But this time, she was referred back to the information desk and told the flight had been overbooked and she would have to pay $100 to get on the first flight the next day.
After questioning the fee, it was eventually waived, but she still had to fend for herself after being told she was flying the next day.
"I was not in a good head space. Usually I'm quite an upfront, bubbly person ... but I just wasn't myself. I had a really emotional day."
Summers said she was then left to fend for herself to find a hotel and transport after 10pm on a Friday night. She said she suffered a panic attack and rang her husband, Dave, in Nelson who ended up booking her a hotel room with money they had saved for their son's 8th birthday party which was held last weekend.
He stayed on the phone as she walked the approximate 15 minutes to the hotel.
Summers has since been offered a refund of the hotel room, but says she feels like she also deserves an apology for the way she was treated, especially as she was a regular customer.
"I just had tears streaming down my face and they offered me no support and they knew I was trying to get home ... but they didn't say anything."
Summers' boss also wrote an email to the airline, but didn't receive a reply. She says they have both been left baffled by the experience.
"Everybody in the company uses Air New Zealand ... they spend tends of thousands of dollars with them every year."
An airline spokeswoman said the email address Summers' boss had written to was incorrect and it was never received.
She said the airline had investigated the situation and "we accept that we did not handle Ms Summers' situation well".
"We apologise to her for this. A member of our customer care team is now attempting to get in touch with Ms Summers to apologise to her directly."
She said the overbooking of the flight was due to a system error, which saw two more customers from an earlier cancelled flight transferred onto the service.
The spokeswoman said when it got to boarding Summers did not appear in its systems as checked in and so it assumed she was not travelling.
"When the customer did attempt to check in and board the flight, staff believed she was too late."
The spokeswoman said the airlines would discuss compensation with Summers.