A lawn more accustomed to state welcomes and garden parties has today been turned into a rugby field.
This morning All Blacks held a skills session with about 80 schoolchildren at the North Lawn at Government House in Wellington.
Eight players showed up including captain Kieran Read and the two younger Barrett brothers. Governor General Dame Patsy Reddy said it was the first time in living memory rugby had been played on the lawn.
To date only a couple of cricket matches had ruffled the pristine grass.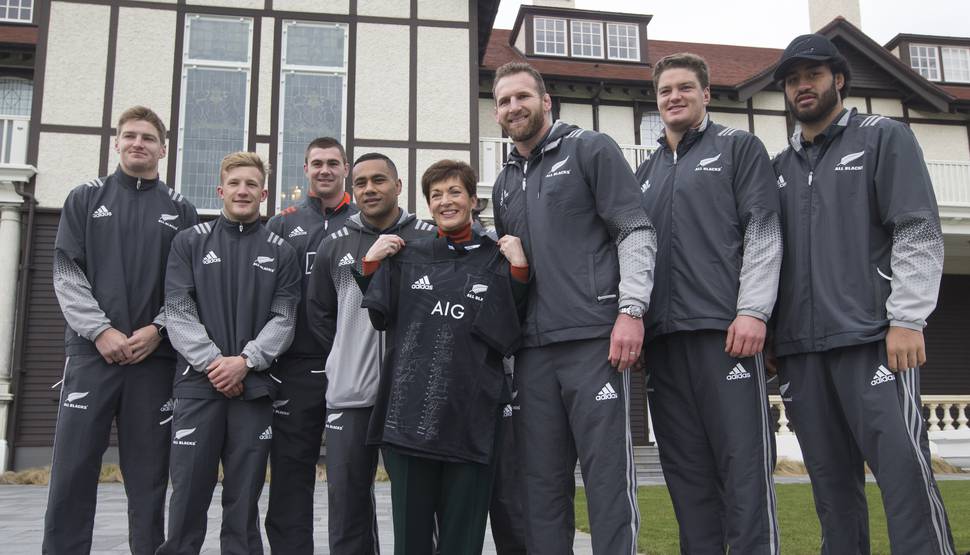 Reddy opened the drills session with a speech.
"I'm sure the young players here today are really excited to have the opportunity to meet and learn from some of the best in the world", she said.
Reddy quickly pointed out British High Commissioner to New Zealand Jonathan Sinclair.
"[He has] come along as probably the only Lions supporter who's prepared to announce his colours."
Jordie Barrett said the session was a good way to take players' minds off the test match against the Lions tomorrow night at Westpac Stadium.
"I think a lot of the guys appreciate getting out of the hotel and mixing with kids and people who are very happy to see them."
Barrett said the team were pretty relaxed about the test but knew it would be a challenge.
"We know they're going to get better and we know we have to be better tomorrow to match that."