Georgia Wiggins' birth was a New Zealand first.
Andrew and Karen Wiggins' third child was born in the front seat of their fully-electric Nissan Leaf on the way to the hospital last week, making Georgia the first baby to be born in an electric vehicle in New Zealand - and possibly the Southern Hemisphere.
Andrew said his wife woke about 12.30am on June 21 with a sore back. She suspected it might be the start of labour so they rang the midwife who told them to meet her at hospital.
"We got two minutes down the road and my wife's waters broke. We were only six or seven minutes away from hospital but she gave birth within two minutes.
"She was saying, 'I have to push now'. I was saying, 'no you don't'."
A passing police officer pulled the Wellington couple over for speeding but waved them on when Andrew leapt out and said "sorry, my wife's just given birth".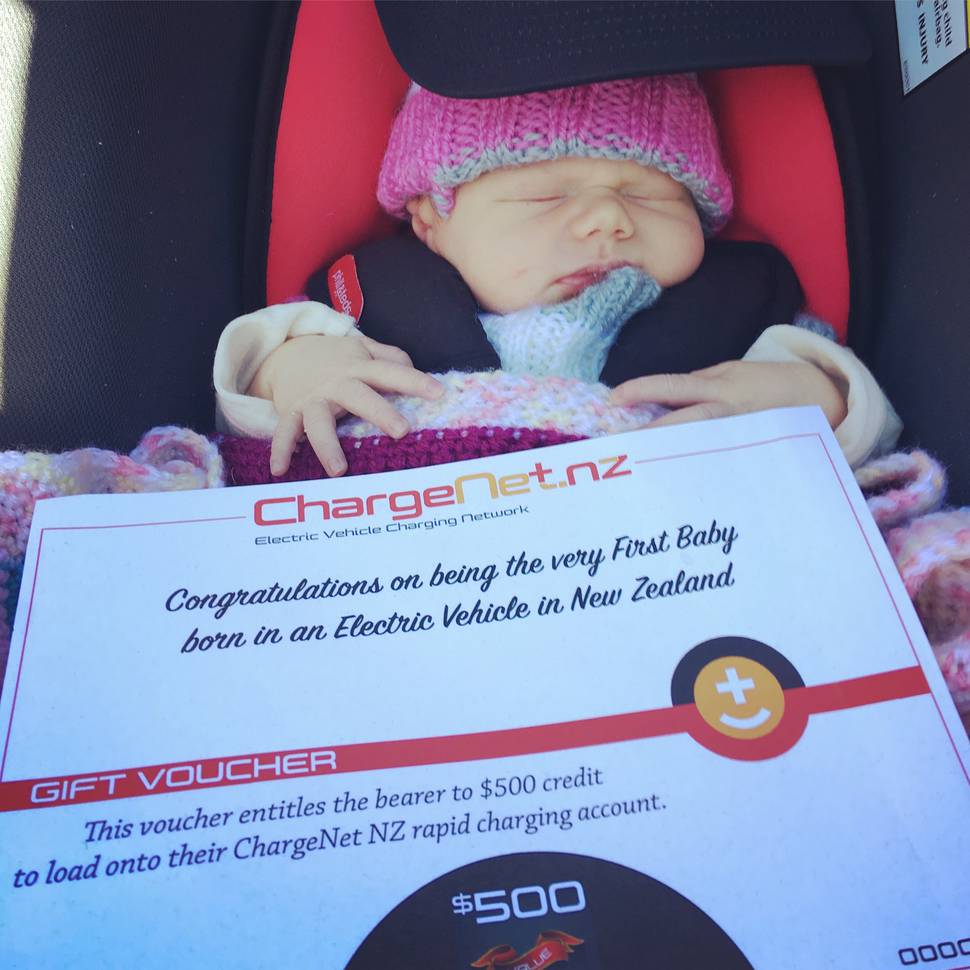 Despite it all happening so fast Karen still had time to worry about the mess, Andrew said.
"The most ironic thing was, my wonderful wife was worried about ruining the front seat of my car. How many wives would have done that?"
Karen said the unusual birth of their 3.09kg baby girl was "really unexpected".
"She is healthy and happy, and that's wonderful. Her arrival [in the front seat of their electric vehicle] wasn't part of the birthing plan though," she said. "The midwife did say that babies arrive faster each time, we didn't think it would be this fast."
A few days after the birth Andrew, who had been driving the Leaf for a year, took Karen and Georgia home from hospital in the same car - after having it professionally groomed.
ChargeNet NZ, which is rolling out a nationwide network of electric vehicle fast charging stations, heard about the unusual birth and gave the family $500 credit to charge their car.