The Desert Rd remains closed this morning as an icy air flow grips New Zealand - but cars that were stuck on the highway have now been cleared.
One traveller told the Herald on her trip to Ohakune yesterday that she had seen cars sliding around the icy roads, and one truck that had come to a full stop in the middle of the road, unable to move due to the hazardous conditions.
Police said contractors attending the area helped to clear the way, and some of the vehicles made their way out without assistance, while some needed to be towed.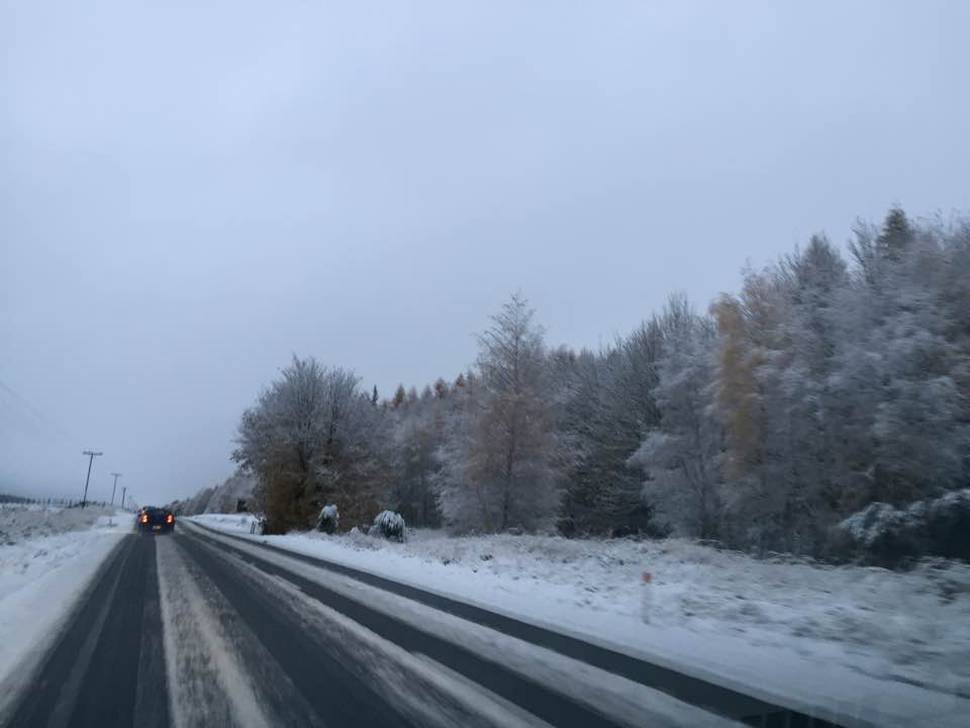 Kirsty Harwood was travelling from Wellington to Ohakune last night with her daughter.
They had been heading towards Waiouru but came across police announcing the road was closed.
The pair, who were in a 4WD, were travelling on the road between Waiouru and Ohakune, but Harwood said there were still cars getting stuck.
She said they had passed cars struggling to get up over a hill.
"They were kind of sliding all over the show. A couple of people got out and pushed one car off the road and up to get them back on the track again."
Another group of people had decided to pull over and wait for help.
"[There was] a big truck that had stopped in the middle of the road, unable to either pull over or go forward."
A police spokeswoman said a snow plough was on the way to help free stuck vehicles on the Desert Road.
Contractors were in attendance too.
She said several vehicles were reported to be stuck but there are no concerns for safety at this stage.
Motorists have been advised to delay travel if possible, but anyone needing to head north or south will need to go through either Napier or New Plymouth.
Severe weather watches are in place for Wairarapa, including the Tararua district, until mid-morning today and in Hawke's Bay and Gisborne until mid-afternoon.
The wild weather however, is a promising sight for skiers with snow falling on Mt Ruapehu today.
Heavy snow also caused major disruptions in the South Island today, delaying flights, closing roads and making driving treacherous.
Flights in and out of Queenstown were cancelled and delayed while others were put on hold while staff worked to clear snow off the tarmac.
The heavy dumping of snow also saw NZTA warning drivers being warned to take extra care several State Highways in the deep south, telling motorists chains must be carried.
Farmers were also urged to check on livestock.