New Zealand is about to go from the sub-tropics to winter in the space of 48 hours as rain and icy winds usher in a brutal cold snap.
A swathe of heavy rain and strong wind warnings and watches have been issued and the flood-ravaged Bay of Plenty is being closely monitored as the weather starts to pack up ahead of the icy blast.
Weatherwatch.co.nz is warning of a slight risk of flooding across the North Island on the back of Cyclone Cook's soaking about a fortnight ago while balmy 20C temperatures will free-fall overnight into single digits.
MetService meteorologist Georgina Griffiths said it was going to be the country's first taste of winter.
"It's going to be a shock to the system because we're coming off the back of sub-tropical weather we've been enjoying for months.
"Tauranga, Hamilton and Auckland are all set to be in for a big shock," Griffiths said.
"We're going from the sub-tropics to winter in 48 hours."
The rain was expected to start falling across western regions of the South Island tonight with potentially damaging gales in the high country. Snow was even expected to fall in southern ranges.
Rain was set to start falling in the North Island on Saturday and was not expected to clear until Sunday night.
There was a risk of heavy rain to Bay of Plenty which was coming off the back of record rainfall in the past two months.
Griffiths said it would be a short-lived blast with the weather starting to improve at the start of the week.
However, temperatures would still be incredibly nippy with Christchurch dropping to a bone-chilling overnight low of just 3C and a daytime high of 12C on Monday. That temperature would feel even cooler due to wind chill, she said.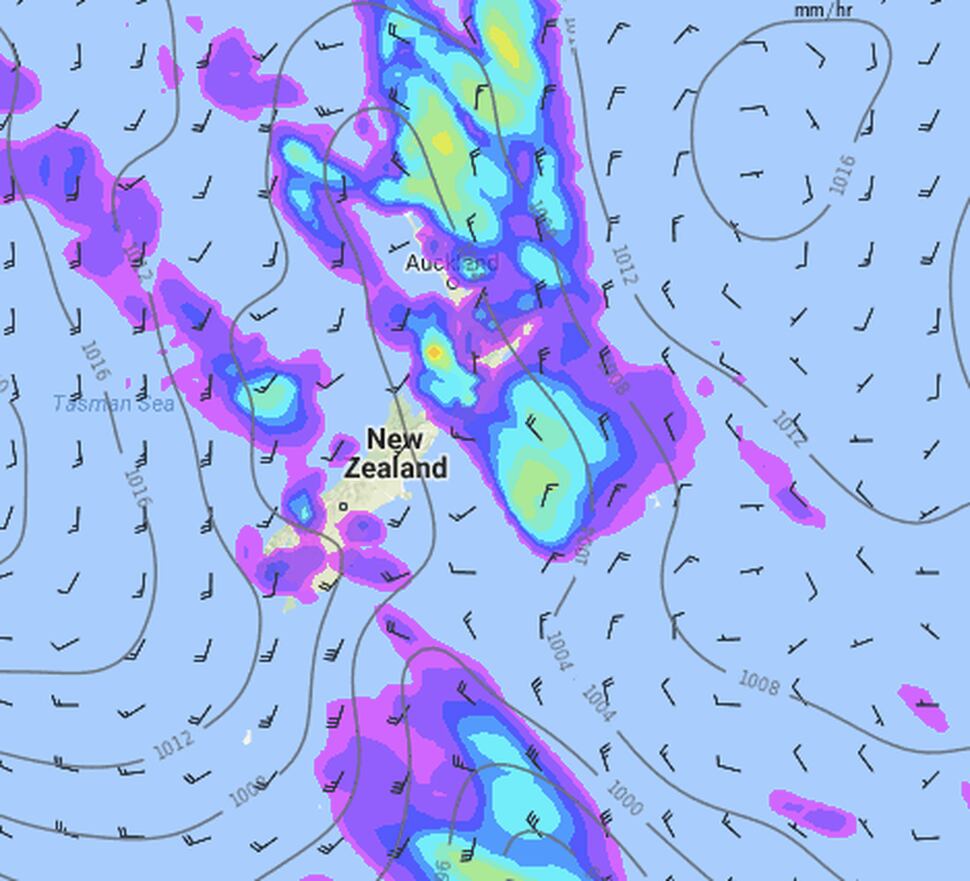 Griffiths said the capital was also returning to form with strong winds racing through the region today for the first time in months.
She said everywhere would notice the mercury drop with many regions dipping down to single digits.
Weatherwatch.co.nz said things may briefly warm up next week but another, possibly bigger, cold snap was poised to sweep over the country the following weekend.