A 9-year-old boy who was bowled by a car outside his house on Malfroy Rd has one heck of a shiner and some pretty nasty cuts and grazes.
But Benji Holst's father, Tim Holst, describes his son as "the luckiest boy alive" for not breaking any bones or worse after going through what he says was every parent's worst nightmare.
Benji had a couple of mates round at his house for the school holidays and they were playing hide and seek on Easter Sunday about 2pm.
When Benji couldn't find his friends, he wondered if they were hiding across the road at Malfroy School. He ran across the road, but couldn't find them and turned to run home again.
A bus was parked at the bus stop outside the school, partially obscuring his full sight of the traffic, and he ran on to the road without properly checking if anything was coming.
Police said an elderly woman driving west along Malfroy Rd hit Benji. He took the impact on his legs and was thrown on to the road, hitting his head.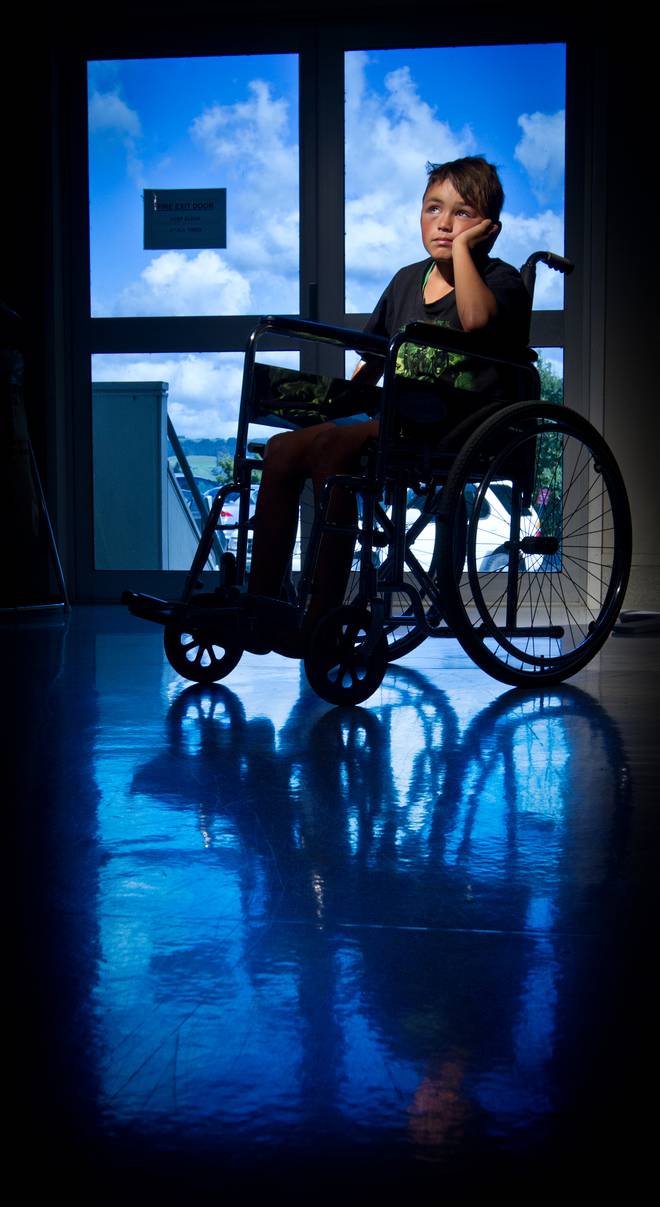 Mr Holst said his son must have been knocked out momentarily because he had no memory of the accident.
"He's the luckiest boy alive . . . We want to track her [the driver] down after we get out of here [hospital] to take Benji around to see her and apologise to her. She will be in a hell of a state."
Mr Holst said his son knew how to cross a road safely but it was a good reminder for parents and children to find pedestrian crossings where possible and if not ensure they looked right, left and right again before crossing.
Benji was kept in Rotorua Hospital until yesterday because doctors were waiting for the results of a CT scan to ensure he hadn't suffered any serious head injuries.
But Benji reckons his injuries were "sweet as" and he wasn't in any pain.
In fact, he had had only had one pain-relief pill since being in hospital.
The Kura Kaupapa Maori o Hurungaterangi pupil told the Rotorua Daily Post being in hospital during the school holidays was "boring" and he couldn't wait to get out.
He was hoping he would recover enough to go to the movies with his best friend, Dominic, because he wanted to see Baby Boss.
Sergeant Simon Bechetti of the Rotorua police said the driver was not at fault and no charges would be laid.
He said it was a good example of the benefits of ensuring motorists kept their speed down, especially around parked buses and schools.
Road rules
• Ensure you keep to the speed limit of 50km/h in built-up areas.
• If a school bus has stopped you must slow down and drive at 20km/h or less until you are well past.
• You must travel at 40km/h if in a school area.