Care workers in women-dominated industries will get pay rises worth up to a $5000 a year after a historic settlement with the Government.
In all, the package will cost more than $2 billion and could require a lift in ACC levies or higher fees for aged care residents.
It will cover 55,000 care workers, mostly women, in the aged residential care, home support and disability service sectors.
The settlement comes after a pay equity claim brought by E Tu (previously the Service and Food Workers Union) on behalf of care worker Kristine Bartlett against her employer TerraNova.
It is the first legal settlement in New Zealand which recognises that some jobs pay less because they are done mainly by women.
Announcing the deal today, Health Minister Jonathan Coleman described it as the largest pay increase in New Zealand's history.
It would benefit some of New Zealand's lowest-paid workers, he said. The workforce was mostly female and part-time, with average wages of between $16 and $18 an hour.
As a result of the agreement, carers who were on the minimum wage would receive a pay rise of between 15 and 49 per cent, depending on their qualifications.
"For the 20,000 workers currently on the minimum wage of $15.75 per hour, it means on July 1 they will move to at least $19 per hour, a 21 per cent pay rise," Coleman said.
"For a full-time worker, this means they will be taking home around an extra $100 a week, which is over $5000 a year."
All 55,000 workers in the affected sectors would see their wages increase to between $19 and $27 over five years.
Asked whether the settlement meant care workers had been mistreated in the past, Prime Minister Bill English said: "It has been part of the way the health sector works.
"You can make a number of arguments about how and why they've been paid ... but what we've come to here is a fair settlement."
He added: "If we thought they were being paid fairly we wouldn't have gone into the negotiation."
The settlement is expected to have wider ramifications, and English said he understood other sectors were considering pay equity claims.
These would be dealt with by pay equity principles which are being developed alongside unions and businesses, rather than by direct negotiation.
English warned that the carers' case was "unique" and that the "hurdle would be pretty high" for any other groups making claims for equal pay.
The $2 billion settlement over five years would be funded through increases in the Health and ACC budgets.
That could mean an increase in ACC levies over the next decade, Coleman said.
"However, that is not definite. There may also be an increase in costs for people in aged residential care facilities, whose assets keep them above the subsidy threshold."
Legislation would be introduced to Parliament soon to enact the changes.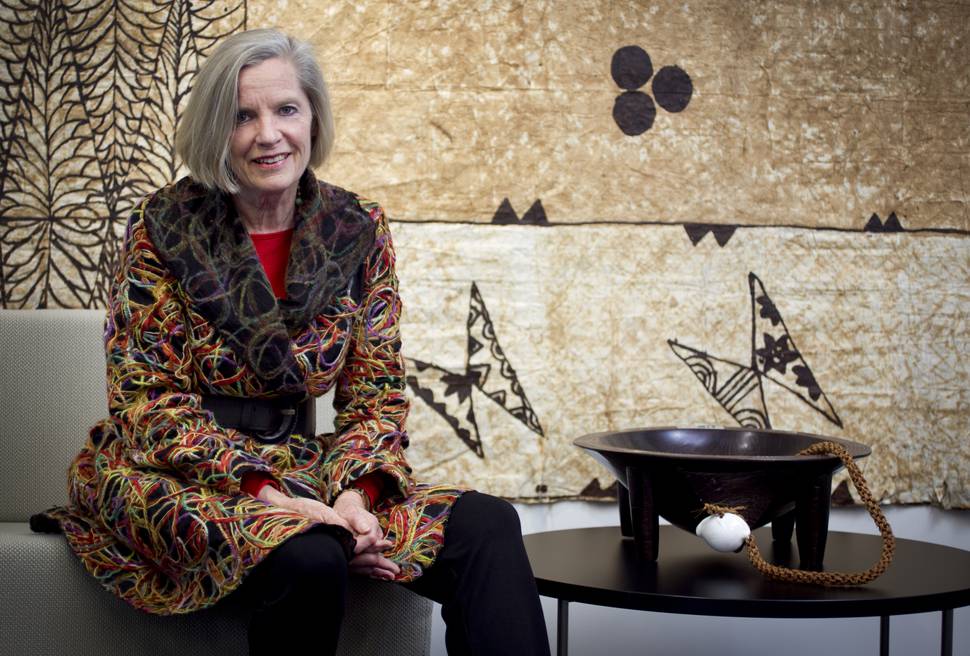 Historic deal
A historic pay equity agreement announced today can partly be traced to a damning inquiry five years ago which involved a senior public servant going undercover in a rest home.
The author of that report, former Equal Opportunities Commissioner Judy McGregor, said today she was celebrating a Government deal which would see up to 55,000 low-paid workers get large pay increases in the next five years.
McGregor famously posed as a care worker in a retirement home for a week in January 2012 as part of her year-long Caring Counts inquiry.
Her report concluded that aged care was a form of "modern-day slavery". It also generated momentum for a legal challenge against the Government, which effectively sets the pay rates through its subsidies to aged care providers.
Speaking to the Herald today, McGregor was reluctant to take any credit for the settlement, which will cost the Government up to $500 million a year.
"I am proud to have been part of the catalyst, but I think the equal pay movement has been around for a long time," she said.
McGregor, now the head of public policy at AUT, said going undercover helped to get public attention for workers who had until then been invisible.
She said the settlement would send a strong message to the public that their work was hugely valuable.
"One of things that was quite remarkable when we did our human rights report was the degree to which the public felt embarrassed that carers looking after their elderly were paid so little for the job they knew they couldn't do.
"When I worked in the sector, I was physically unable to lift people and hoist them and toilet them. This will now show the public that the job has value."
She said the legal challenge taken by the Service and Food Workers Union on behalf of Kristine Bartlett was not without a touch of serendipity.
The union's leaders had been discussing the Caring Counts report when Bartlett popped into their office to use the photocopier.
"The union's lawyer was in [former national secretary] John Ryall's office and said we can't ignore the inquiry.
"And as I understand it, Kristine Bartlett just happened to be in the office and they said to her 'Would you be on for it?'
"Without the litigation I don't think there would have been enough pressure on Government and employers to come to the party."
Opposition parties have criticised the National-led Government for resisting change and fighting Bartlett all the way to the Supreme Court.
But McGregor gave some credit to the Government, saying it had now settled on two of the major recommendations in her report; pay equity for carers and compensation for carers' travel between clients.
"I think it is fantastic news that women have finally got equal pay, or at least something towards equal pay," she said.
"Whether I agree that that's the true value of an hour of caring work is another matter."
The settlement would have broader ramifications, McGregor said, because low-paid women would be emboldened to demand better wages.
"The private sector will need to acknowledge that if they're not paying equally, then they're going to have a problem.
"Because I think that women are now alert to the issue and they're more likely to ask."
- additional reporting Claire Trevett