When Corporal Luke Tamatea was blown up and killed by a roadside bomb in Afghanistan, along with two New Zealand comrades in August 2012, his shock death reverberated around the country.
Remembered as a kind, gentle professional 31-year old soldier, he was also a loving father of four daughters, brother and son.
Five years on, and his young family is still struggling to come to terms with his tragic and sudden loss.
His photograph is still pinned up in the local fish and chip shop in his home town of Kawerau. Once, when his daughters took their meal home and unwrapped it, they were faced with his photo in a newspaper.
"All of those little things have an impact," said Jolene Homburg, his former partner and mother to three of his children.
Through the New Zealand Defence Force's liaison officer for families of the fallen, Tina Grant, herself a war widow after losing husband Doug in a SAS firefight in Kabul in 2011, Tamatea's daughters learned of Camp Legacy - an annual camp in Busselton, about 200km south of Perth, Western Australia, which offers a unique bonding experience for children of fallen service people.
Two years ago, his daughter Kyla, a quiet shy 10-year-old girl, went to Australia for the 10-day camp.
The experience had a dramatic effect on her.
"It's like she grew up overnight. It opened her eyes up to a lot," said 33-year-old Jolene.
"Being with a group of people she felt safe with, and children her age who had experienced the same things, with losing a parent, I found the confidence she came home with was amazing."
Kyla, now 12 and attending Whakatane Intermediate School, says she has made "lifelong" friends from her trip, after returning again last year. She chats with them on a weekly basis.
"In New Zealand, we are fortunate that there has not been many soldiers lost who have left kids behind. But that means that there's not many people who can relate, but that's where Camp Legacy has been so great."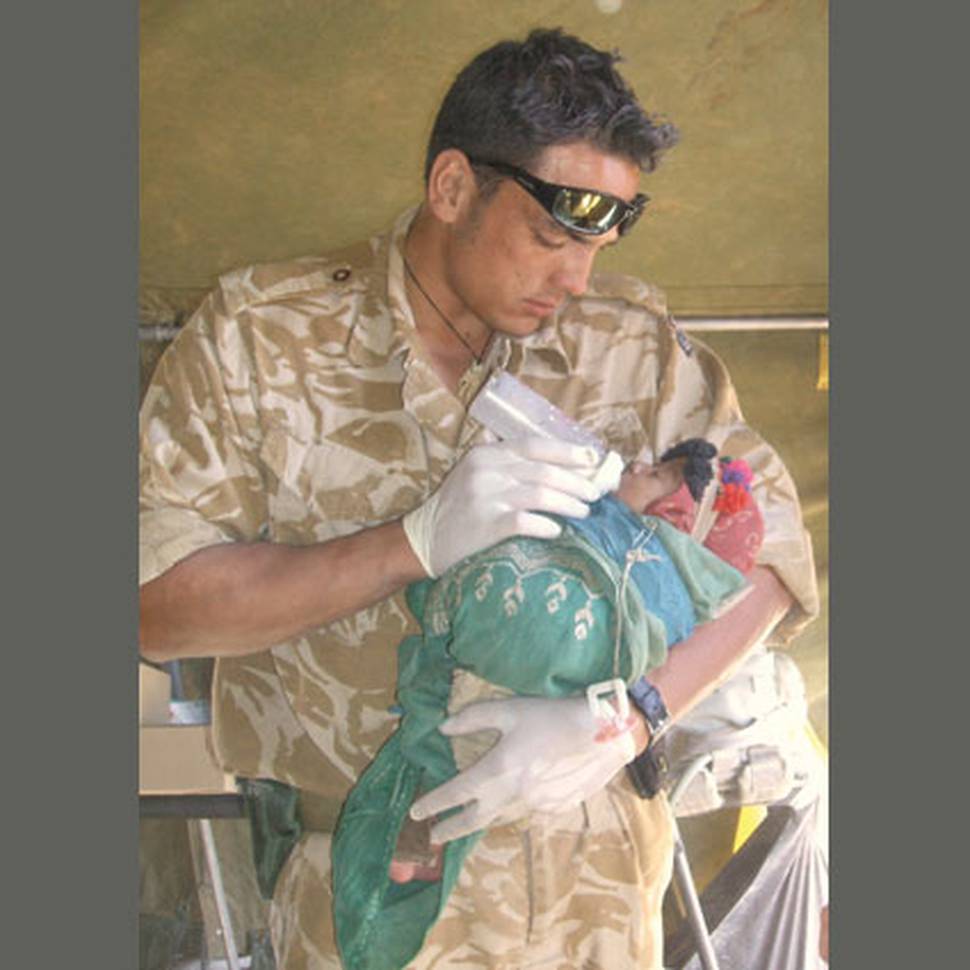 She now hopes her 10-year twins Kaytlen and Nikita will also take the opportunity.
Tamatea's sister Niamh O'Brien was just 10 years old when her beloved big brother was killed alongside fellow Kiwis Jacinda Baker, 26, and Richard Harris, 21.
She was too young to understand the impacts of his death, mother Lynne McSweeney said.
"Niamh had really delayed grieving at the time, but over the last two years it has really hit her, the significance of what happened to our family.
"So Camp Legacy was the perfect environment for her to be with people of similar age and experiences.
"She said they didn't talk lots about what happened to them, but they knew everyone's story and it gave her massive empathy and compassion for the other kids there.
"Everybody there just understands where you're at. It's like, safety in numbers, and safety with people who actually get you."
Niamh, a 15-year-old Tarawera High School pupil, loved the outdoor activities, especially the survival trip in the Australian bush.
But it was in meeting new people "going through the same issues as I am" where she got the most benefit.
"If you're going through anything, you can always rely on them to talk to about anything. It was awesome."
How you can help
NZME, publisher of the Herald is asking for your help for Kiwi children like Jemma and Jaden Grant.
In the run-up to Anzac Day, we'll publish a series of stories highlighting the work of the RSA and the benefits of Camp Legacy.
And we'll ask for donations to the RSA-Herald Poppy Appeal. All proceeds will help send children to Camp Legacy.
There are three ways to donate.
Our Pin A Poppy appeal gives you the chance to get a virtual poppy so you can show you remember to care. In return for a small donation via text or GrabOne, NZME's daily deals site, you can download a digital poppy to use as your profile image or share on your social media accounts.
Alternatively, you can make a donation by using the coupon from the newspaper, although you won't get a digital poppy.
The appeal is separate from, but complementary to, the RSA's national poppy appeal.