Along Auckland's most untamed coastline, a moody Tasman Sea crashes into jagged rocks and intimidating cliff faces as the search goes on for a missing 21-year-old woman.
Friends and family continued to try find Kim Bambus today, alongside 22 police search and rescue and LandSAR members.
The registered nurse hasn't been seen or heard from since Friday morning - her car, with her cellphone inside, found parked at the entrance to Ahu Ahu Track (Mercer Bay loop track) near the west coast beach of Piha.
However, the circumstances surrounding the 21-year-old's disappearance are as shrouded as the Waitakere Ranges search teams continue to scour.
Bambus had left for the track near Log Race Rd on Friday morning, telling friends she was going for a run.
She never returned to her Ponsonby flat.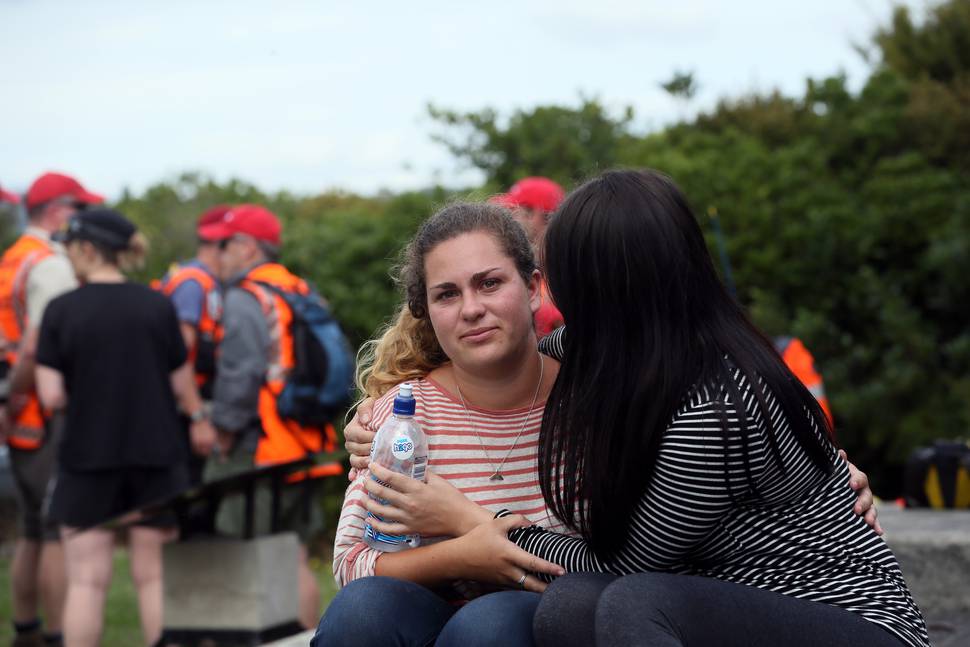 Bambus' sister, Storm Bambus, earlier told the Herald she was phoned on Friday night from one of her sister's worried friends.
"I drove down and obviously the search and rescue started. There were helicopters all [Friday] night, dogs searching for her," she said.
"I couldn't ask for a better sister."
The track, hugged by the highest sea cliffs in the Auckland region and in parts surrounded by dense bush, feels a world away from the bustle of Auckland city - if not for the groups of tourists unaware of the search, or noise of jet planes flying to and from Australia overhead.
Friends searching this morning said Bambus, who moved to Auckland about four years ago from the Bay of Islands, was familiar with the area and may have run the track as little as 10 days ago.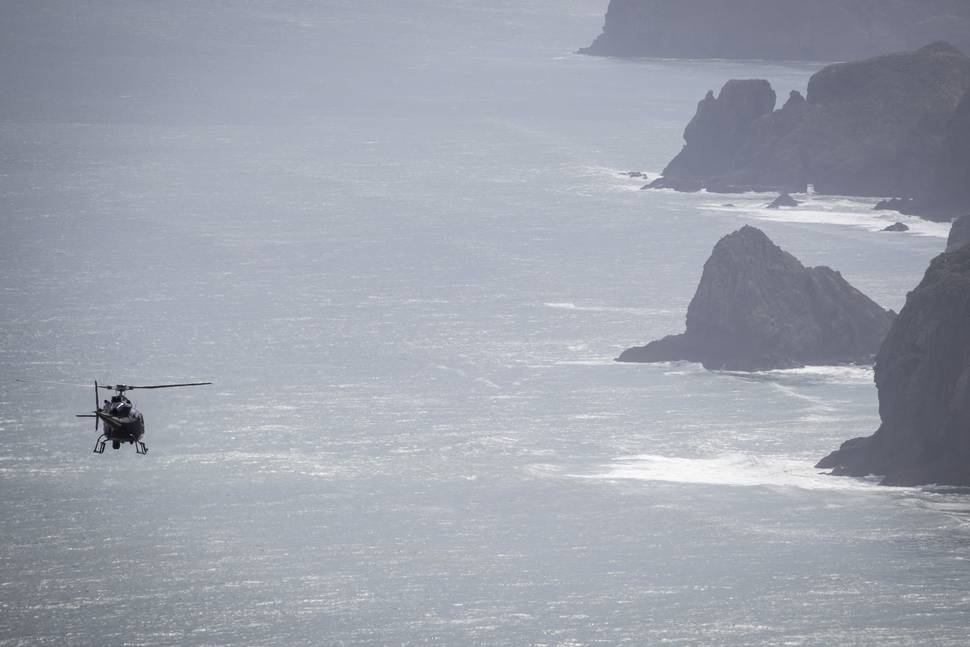 Before driving to the well-used walking track on Friday, the Middlemore Hospital worker visited a Countdown supermarket along Williamson Ave in Ponsonby.
CCTV cameras show her buying snacks about 9am.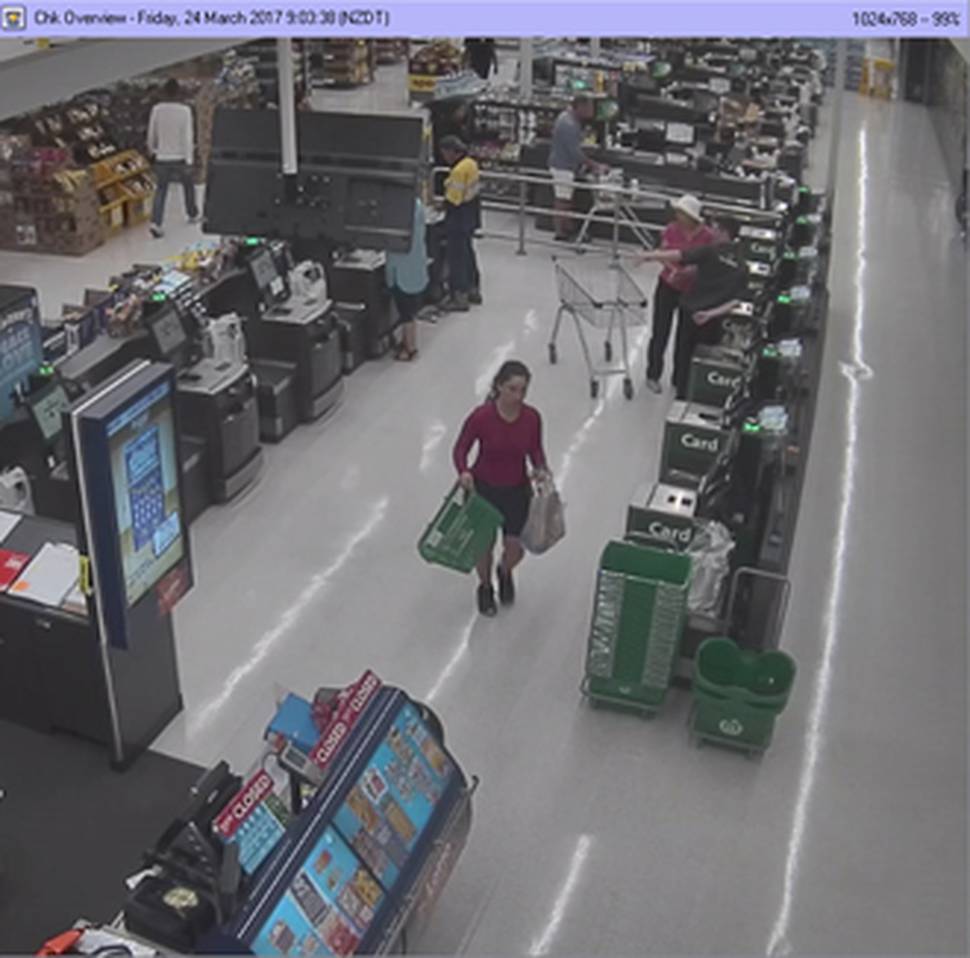 Appearing like any other normal shopper that morning - she used the self-checkout aisle, and would have walked past the coffee shop, Spark store and sushi takeout near the supermarket's entrance on her way back to her car.
The track is then a 45-minute drive from the supermarket, with the last half of the journey spent winding through the narrow and often wet roads of the ranges.
It is not known if Bambus stopped during her trip to Piha.
By mid-afternoon today low-lying cloud had enveloped much of the hills, while offshore winds blew in a heavy surf and intermittent rain.
But, with the help of favourable tide conditions, searchers were able to further explore the coastline using inflatable surf life-saving boats and the police Eagle Helicopter.
Teams also spent part of the weekend abseiling down the sheer rock face.
Neither search of the cliffs has unearthed any signs of what may have happened to Bambus.
Detective Inspector Hayden Mander, of Waitemata Police, said police still want to hear from anyone who used the tracks in and around Log Race Rd to Karekare Beach on Friday.
At the time of her disappearance, Bambus was wearing a pink exercise top, dark jacket, black shorts and black and white Nike running shoes.
Her hair was tied in a ponytail and she was carrying a large water bottle.
Mander also said there have been several calls made to a designated 0800 number overnight, with officers working through the information in search for any clues.
However, at about 5.30pm today, police suspended the search for Bambus for the evening and will meet with her family to discuss the operation.
Bambus' parents, who were on their boat off Great Barrier Island when they received the news, sailed through the night to get back to Auckland, joining the search at the track on Saturday.
Search efforts will resume tomorrow, as teams focus on the Mercer Bay shoreline from 8.30am.
The 2004 disappearance of Iraena Asher
It is also more than 12 years since Iraena Asher mysteriously disappeared near Piha on October 11, 2004.
The night Asher disappeared she had been socialising at a Piha house with friends, before later calling 111, worried for her safety.
Police did not send a patrol car, but rather told her they were sending a taxi. But the taxi went to the wrong address, 35km away.
Asher started walking from the house and was picked up by Piha local Julia Woodhouse, who took her home and gave her a hot shower and a cup of tea - but Asher left the house abruptly at 1.10am.
She was apparently naked and walking towards the beach when last seen by a couple walking their dog about 2am.
In 2012 a Coroner's inquest ruled Asher was dead, presumed drowned, and that her death was accidental. Her body has never been found.