A dislocated shoulder didn't stop Whangarei's Vicki Wilson from taming a wild horse in three hours and claiming the winning purse of $142,278 at an equestrian spectacular in the United States.
The talented showjumping rider turned her hand to a Western-style competition at the World Championship of Colt Starting event at the Road to the Horse show, which saw her train an untouched 3-year-old colt enough to ride it and put it through a tricky obstacle course.
She drew horse number 12, a bay colt, which she quickly named Kentucky. Every step of their journey was performed in front of a cheering crowd and under the critical eye of judges.
It was during the first 90-minute training session Ms Wilson dislocated her left shoulder.
"I put my hand on his wither to swing around to get off and that's when my shoulder dislocated. I hit the deck. I've had a few dislocations in the past," she said.
Bravely she had it "clunked back into place" and continued with it strapped. During the night she woke hourly to ice her arm.
During the second day she was in extreme pain but Ms Wilson had selected her close friend, 20-year-old Alexa, to be her pen wrangler at Road to the Horse. It turned out to be a wise decision.
In the moments when Ms Wilson was near tears before entering the arena on the second day for another 90-minute session her mate gave her some succinct instructions: "Suck it up, you don't have a choice."
Ms Wilson admits as soon as she went into the arena the adrenaline spurred her on.
The Whangarei rider described Kentucky as initially "sticky" and he wasn't that keen on moving his hooves.
"He's not naturally brave or curious but to finish the way he did was incredible."
Ms Wilson was so impressed with the "little tryer" she announced on her Facebook page soon after winning the prestigious competition that she would be bringing the American quarterhorse home - subject to his passing quarantine regulations.
The combination showed their trust in each other during the obstacle course, which included towing a dummy, walking across a bridge, passing between poles and jumping obstacles.
The duo were the only ones of the four competitors to ride on to a tarpaulin on the ground.
"I didn't quit and he didn't quit," Ms Wilson said.
"It's our job a as riders and trainers around the world to inspire the next generation and get the kids believing in themselves that anything is possible. You have to be prepared to make sacrifices and chase dreams. Never stop chasing your dreams."
When Ms Wilson was announced the winner she received an enormous cheer from the crowd, who had quickly made the Northlander their favourite.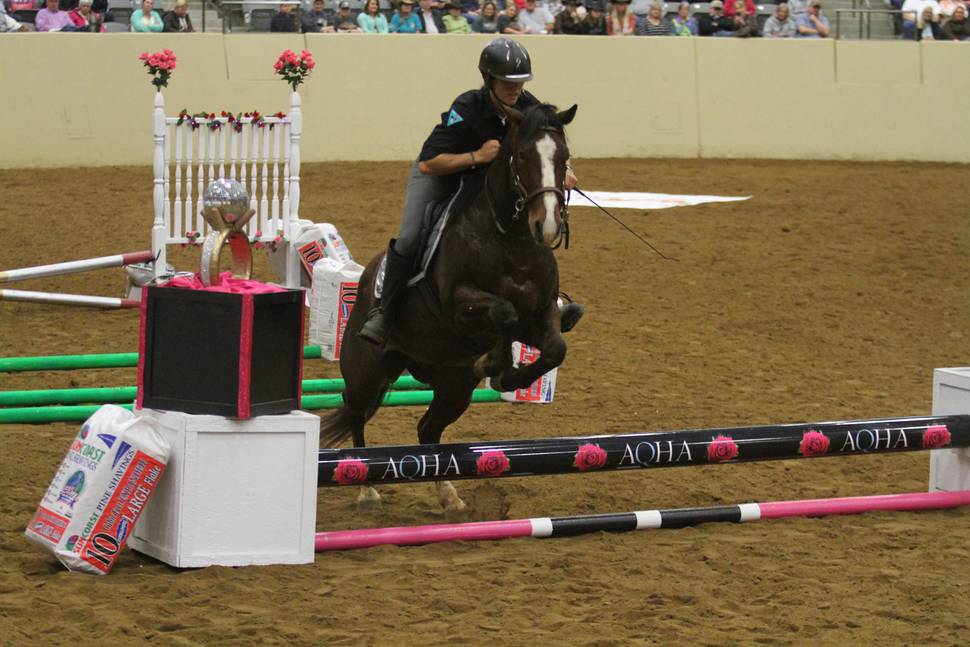 As part of the winning prize package Ms Wilson was handed a cheque for US$100,000 ($142,278) and an intricately decorated Western saddle.