When Ashley Wharehinga lies down with her little girl on a mattress on the floor to go to bed, she tries to shush her to be quiet.
But the nearly 2-year-old is "going through a sookie phase" and is grizzling a lot, which her mother puts down to their unsettled lifestyle during the past two months of being homeless in Rotorua.
Wharehinga is conscious her daughter's cries will keep her 9-year-old niece awake, who sleeps in a bed just metres away.
They are sharing the little girl's bedroom because they can't find anywhere to live.
The 26-year-old has applied for more than 30 houses and has been to more than 10 viewings since she, her daughter, Raiha Wharehinga-Rahurahu, and Wharehinga's parents were forced to move out of their rental house on January 25 because it was being sold.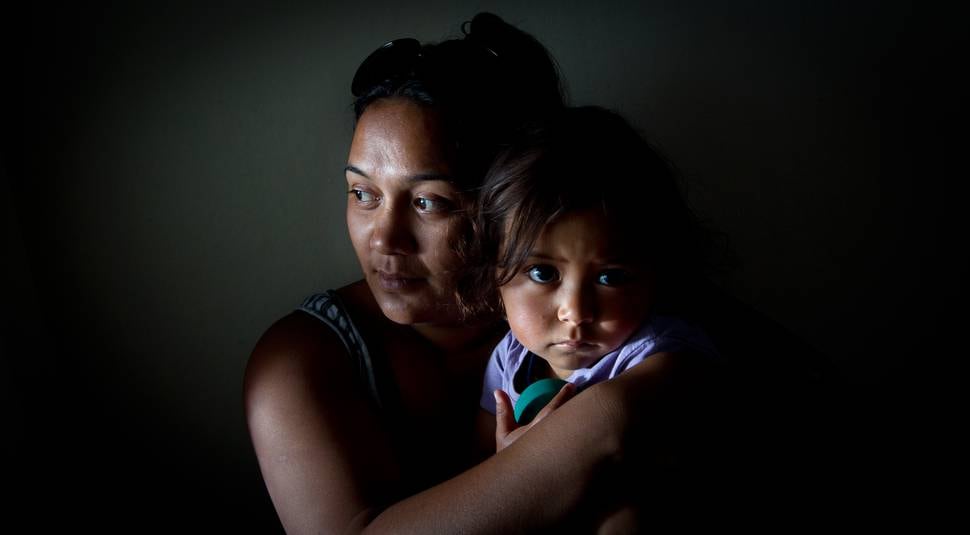 Every day Wharehinga walks or catches a bus into town to start the same process over again - looking for properties, filling out forms, ringing rental agencies, ringing landlords, arranging viewing times and viewing properties - only to get phone calls to say "sorry, they are already taken" or "sorry, you've missed out".
"It's stressing me out. It's too much for me. Every day I have so much to do just to try and find us a house to live."
Wharehinga, who is on a sole parent benefit, said she had good references and she was a "clean freak". She said her father had a full-time job so between them they had good money to meet rent.
She said her cousin, who was expecting a baby, had allowed her and her daughter to stay with them while they looked for a house, but she never imagined it would take this long.
"I know they want their space back and I really do feel like we are imposing. I have to apologise every day and every night I see them.
"I feel for my niece. Her room is tiny and she needs all the sleep she can get but my baby is being a real sookie at the moment and when she gets to bed she's hoha [cries] and doesn't want to sleep. She's grizzling a lot and is unsettled. I lie down with her to try and keep her quiet. I just wish she could have her own room."
She said her social worker told her they were technically homeless so sent them to see Gina and Elma Peiffer at Love Soup to get their rental CV in order.
"It made me feel real stink knowing we were actually homeless. I just want this to be over because I can't relax."