Kind hearted Kiwis are being urged to dig deep and donate sanitary products for women in need.
The issue of school girls and cash-strapped women not being able to afford sanitary products has hit the headlines in recent months, and the Government's health funding body Pharmac is considering funding the products.
The debate and Pharmac's investigation comes after reports some women and teen girls are resorting to rags and old clothing as an alternative, due to the cost.
In light of the increasing need, Countdown is offering a cheaper range of sanitary products for sale at $4 each for the next two weeks.
The campaign, which is part of The Foodbank Project, will allow customers to take advantage of cheaper prices by donating a pack to young women online or through specially marked food rescue bins in store.
The Salvation Army will then distribute the products to women in need.

Countdown's general manager of corporate affairs James Walker said the small gesture will make a big difference to women who might be struggling to afford the cost of sanitary products.
"Women's sanitary products are a necessity item that can become hard to fit into the budget when you're under financial pressure," he said.
Manurewa MP and Labour Youth Affairs spokesperson Louisa Wall helped launch an online initiative last year, as part of The Foodbank Project, which allows Countdown shoppers to donate $15 women's hygiene bundles.
Wall said sanitary items need to be made more accessible in New Zealand.
"We want to make sure that all females, whether at school, university, or working are able to access female products that helps support their full participation at school, on the sports field and in society.
"We know that some women and young girls are choosing to stay home when they have their period and university students are choosing not to catch the bus or eat.
"Others are creating makeshift products or even recycling used pads, which is unhygienic and can put their health at risk from infection or sickness, all because they cannot afford sanitary products."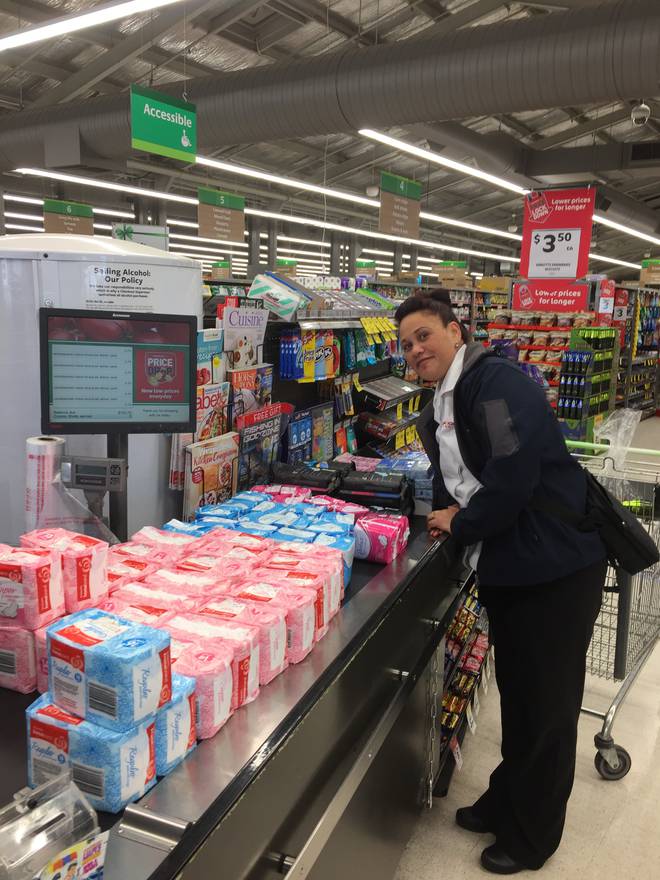 According to Major Pam Waugh from the Salvation Army, foodbanks around the country are rarely donated women's hygiene products, despite being necessities.

Waugh said some women are resorting to shoplifting sanitary items which can result in a criminal conviction, adding to their shame.
"Donating through Countdown is an easy thing to do and the Salvation Army makes sure donations get where they need to go."
To kick start the campaign, Countdown has donated $5000 of sanitary products to the Salvation Army.
More than 11,000 sanitary products, valued at almost $40,000, have been donated to The Foodbank Project since it launched in June 2016.
"The response online to donations of sanitary products has been outstanding, but that's only reaching the main centres and we absolutely know there is a need for these products across New Zealand," said Waugh.
Pharmac are continuing to determine whether tampons fall within the boundary of what the agency can fund, limited to medicines and therapeutic medical devices.
Customers can donate discounted sanitary products to the Salvation Army in store or online via The Foodbank Project foodbank.org.nz from March 20 to April 5.