The bewildered loved ones of Kim Richmond are desperate for answers.
The mother of missing woman Kim Richmond lies awake at night, wondering where her daughter is.
The 42-year-old mother-of-three has been missing for seven months, vanishing in the early hours of July 31 from her remote farm at Arohena, in the Waikato.
Raywynne Richmond and husband Matt don't believe their daughter is still alive but they are desperate to find her to bring closure to their family and Kim's partner and young children.
"I keep dreaming that she'll come to me and tell me where she is, so we can lay her to rest because we don't believe she'll be alive. We've thought that from the beginning because she wouldn't do this kind of thing."
The devoted mum would never leave her children, two boys and a girl, Raywynne says.
The children have been shielded as much as possible from the disappearance of their mum but as time goes on it is harder to distract them.
"It's a bloody long time," Raywynne said. "It's a long time to keep going through it, and keep wondering.
"I have told my little one [Kim's daughter] 'Mummy would never leave you. She loves you too much. Someone's done something and hurt Mummy.' But what can you tell them? We don't know ourselves."
Raywynne is unconvinced her daughter was in an accident and believes foul play was involved.
The family rang Kim's mobile phone, which they presumed she had with her, for two days after she vanished and "left message after message".
Eventually it stopped ringing and went straight to voicemail.
Raywynne believes if Kim had driven over a bank near Arohena that winter night her phone would not have rang because reception is patchy there.
Kim and her partner Corey Jefferies are sharemilkers at the farm on Mangare Rd, and owned a farm in neighbouring Wharepapa South.
Neighbours say Kim, who has a hearing disability, is a much-loved member of the tight-knit Arohena community in the Otorohanga district, heavily involved in the Arohena School and a hard worker on the farm.
Her friends are shell-shocked by her disappearance and spent weeks searching for her.
Police, land search and rescue and a specialist dive squad also hunted. Lake Arapuni was lowered but nothing was found.
Jefferies has never spoken publicly about his partner of 26 years' disappearance but has told police Kim left their home in her 2014 silver Ford Ranger Ute in the early hours of that Sunday morning.
As members of the Arohena Social Club, the pair had been at a barbecue and drinks earlier that Saturday night at the Arohena Hall to watch a Super Rugby semifinal between the Chiefs and the Hurricanes. Jefferies locked up the hall on Pukewhau Rd and the couple drove the windy rural road home about 10.30pm after which they watched the second semifinal between the Highlanders and the Lions.
It's not clear why but some time after that Kim got into her ute, registration HKD553 and drove off, heading south.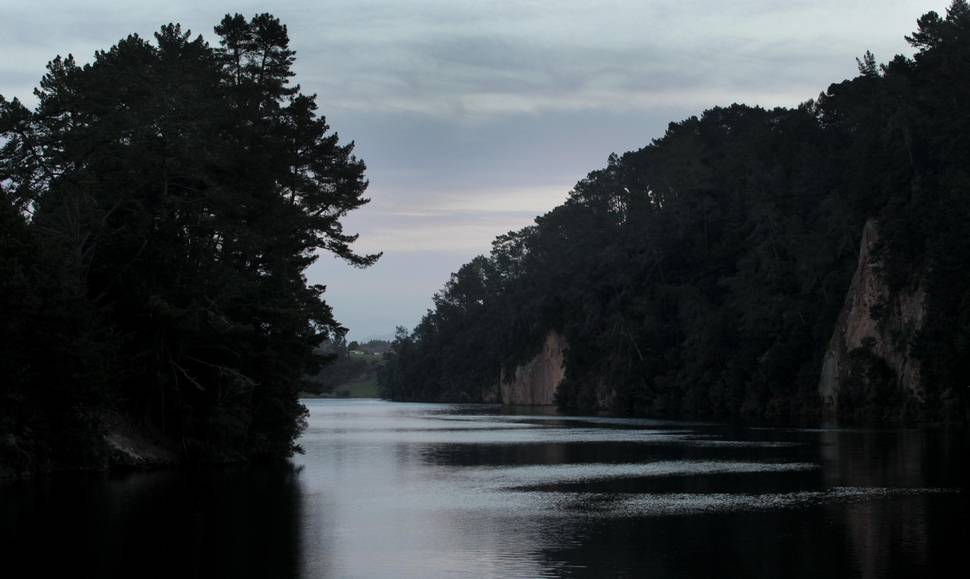 She has not been seen since and the only clue in seven months is the discovery of a bank card and farm card in Kim's name, found on a roadside in Rangipo, 160km away, in early October.
Raywynne has pleaded for members of the public to come forward, believing someone knows something. "Even if [you think it's nothing] it could be something. We've never found a single thing, not a shoe, nothing."
She said she lies awake at night wondering where her sports-mad, fit and active daughter could be, and what could have happened to her.
"But you just have to go on. If you have a car accident or something happens then you deal with it. But we can't deal with it."
The Richmonds were considering selling their home in Te Puke but have decided to wait.
"When she's ever found Matt wants to bring her to this home. She spent many holidays here with her children."
Kim's case will reappear on TVNZ's Police Ten 7 in the coming weeks, having already featured on the programme last August.
Te Awamutu Acting Detective Sergeant Paul Galletta said police were determined to find Kim and the case remained active.
Galletta said a team of police were working hard to provide closure for the family. They had spent hours retracing their steps, re-interviewing witnesses and revisiting the scene were Kim was last seen.
He said no piece of information was too small and he urged the public to come forward. He called on hunters and logging truck drivers to keep their eyes peeled in bush areas and on private forestry roads.
"We've covered a lot of them but not all of those roads, but even if they can stop and have a look would be of great assistance."
Kim is described as 162cm tall, with long brown hair and olive skin. She was last seen wearing a Highlanders rugby jersey, blue jeans, brown leather jacket and brown leather boots.