News that Wellington's iconic Ferns orb is in a junkyard hasn't worried the sculptor, who word prefer to see the work melted down.
Ferns was taken down from its spot above Civic Square in 2015, after suffering damage from Wellington's high winds.
A replacement is now being worked on, at a cost of $210,000.
The $150,000 original has since been spotted by Wellingtonians in a waste management yard in Seaview.
Sculptor Neil Dawson said that arrangement wasn't a problem.
"Its future isn't decided at this stage.
"By far the most important thing is the replacement work."
An agreement has been struck between Council, the Sculpture Trust and Dawson not to talk about the future of the original until the replacement is complete.
That's because there's disagreement about what to do with the original.
While the Council and Sculpture Trust want it repurposed, Dawson said it should be melted down.
"I have, ah, reservations about it being repurposed," Dawson said.
"I don't want to contradict them, but I have been quite clear from the word go that I don't see that as being a possibility.
"That'll probably get me into trouble, but that's all right."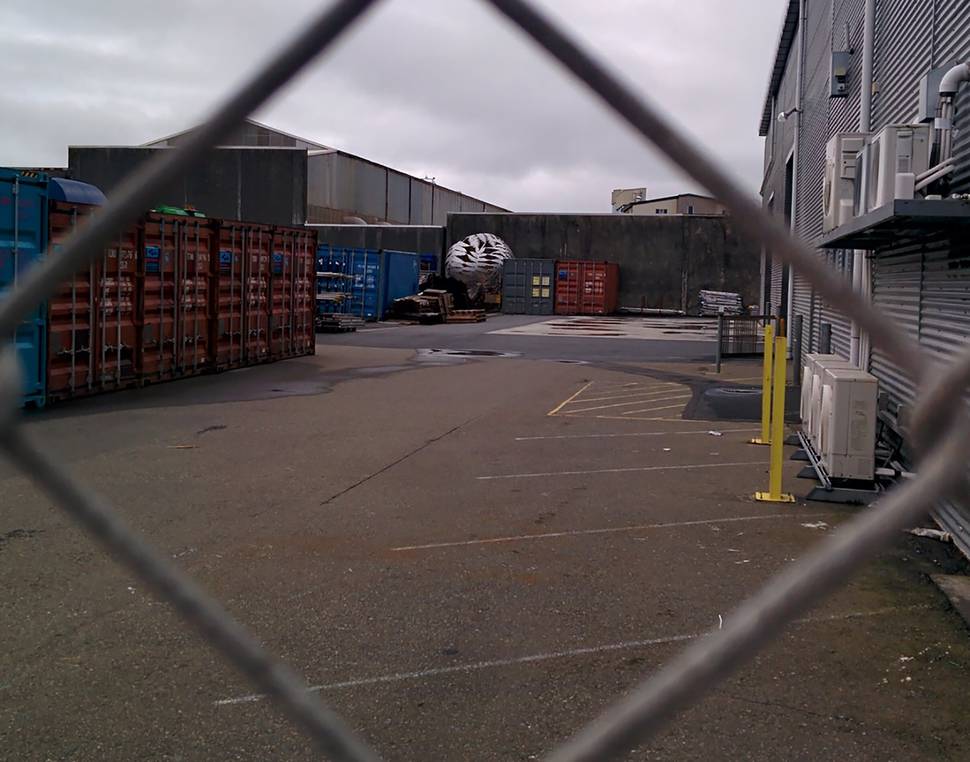 Dawson said having two versions of Ferns in existence would distract from the one in Civic Square.
He'd designed the piece specifically for the square, and said it would lose its magic if it was put on the ground.
"There's been no robust discussion, I've just been clear from the word go.
"I doubt they're even in a position to do anything about it without my approval, because I own the copyright.
"The magic is in the whole design, not bits and pieces of the old design."
The sculptor's view is at odds with the council.
Wellington mayor Justin Lester has said the orb will "certainly not go to the tip".
"For a start, Wellington City Council and the Sculpture Trust own it, so we want to make sure it has a permanent home."
Lester said there was a "high likelihood" that the sculpture would eventually be repurposed.
Wellington Sculpture Trust chairwoman Sue Elliott said the original sculpture being destroyed was "not my preference".
"We have to have discussions with the artist about what happens next.
"We just wanted to focus completely on the new work."
The new version of Ferns has now been under construction for six months.
The sturdier design is made out of stainless steel instead of aluminium, and includes a geometric design aimed at increasing its strength.