A lost pet dog sold online just hours after it went missing has been reunited with its family.
Tiny Trinnie went walkabouts from her Christchurch home on the morning of February 19.
The bichon mixed with long-haired chihuahua was allegedly picked up further down Bassett St, photographed, and offered for sale on a popular local buy-sell online page.
Meanwhile, a distraught Muriwai family were out searching the neighbourhood, calling Trinnie's name, phoning nearby vets, and on Monday morning, the city council.
By Tuesday, they were becoming concerned for the cheeky, friendly dog's welfare.
"She's so cute and so innocent, it's obvious that she belongs to a loving home so we thought someone would've come forward with her," said 21-year-old Eleanor Muriwai.
"We never once thought that someone would find her and sell her."
Eleanor then plastered missing notices across social media sites in Christchurch, pleading for help in getting the beloved family dog home.
Within hours, someone messaged her back with a screenshot of a woman selling a white dog that looked eerily like Trinnie.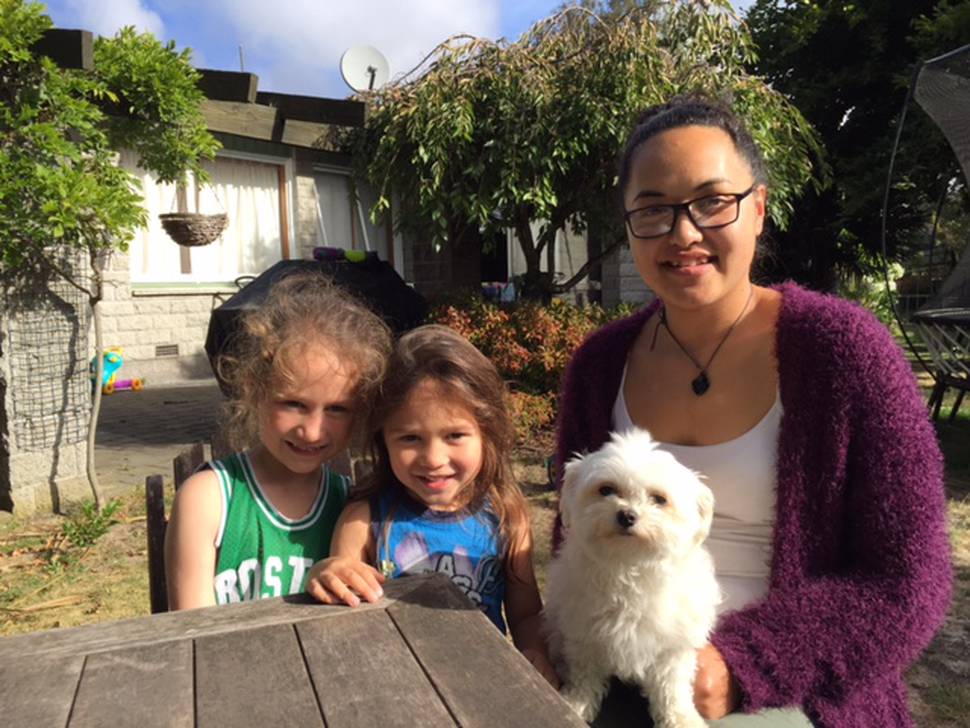 "There was no doubt it was her," Eleanor said.
"She has a stain under her right eye and just the way she looked up at the camera - that's how she looks at us when she wants food."
She circulated the screenshot far and wide and within an hour she was being told who the woman was and where she lived.
Her brothers went doorknocking in the area late at night but had little success.
Then a friend of the new owners - who had paid $200 for Trinnie in good faith, just hours after she went missing - got in touch.
Last Wednesday, the unsuspecting family gave Trinnie back to her rightful owners.
"We were so happy to get her back ... she wouldn't stop licking mum's face on the drive home," Eleanor said.
"But it was sad for the other family. The wife is pregnant and the husband had bought her Trinnie as a gift, and in those few days they had Trinnie, the children had got quite attached."
Eleanor says the innocent family are now looking to get refunded from the person who sold them Trinnie.
The theft was reported to police last Wednesday, Christchurch Police confirmed.
"However, the owners later advised police the dog had been returned and no further police action was required and thus the matter has been filed," a spokeswoman said today.
Eleanor said the whole incident has left her family shaken.
"We just can't believe that someone would sell a dog that they found, and that wasn't theirs to sell," she said.
"Trinnie means much more to us than money. We could never sell her. We are just so glad to have her back home."