Brace yourselves, although it's still February, today marks the start of "March madness" and traffic is already causing chaos on our roads.
Holidays are over, the work year is in full swing and students are headed back to school and university meaning the use of roads and public transport is at its heaviest.
Drivers trying to get in and out of Auckland City are experiencing significant delays due to a two break-downs on the south-western motorway.
A broken-down truck is partially blocking the right lane of the south-western motorway, northbound at the Cavendish Drive on-ramp, while another breakdown is causing delays for south-bound traffic before the Dominion Rd on ramp.
And, with a sunny day forecast, drivers are being warned to prepare for sunstrike as they make their way to work.
Auckland Transport (AT) has also advised the 8.30am ferry sailing from Gulf Harbour has been replaced by bus this morning, adding another vehicle to our roads.
Commuters travelling into the city over the Harbour Bridge and from west Auckland are also stuck in heavy traffic, following the before-work rush.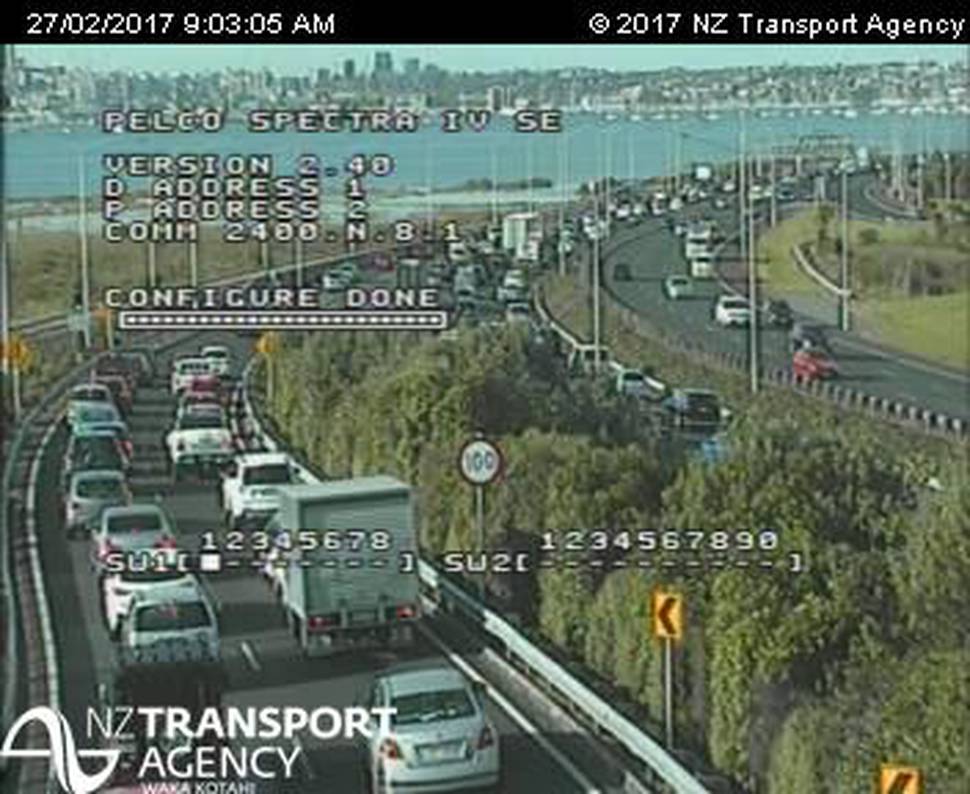 The situation isn't looking much better in Wellington where a breakdown on State Highway 1 urban motorway is blocking the right southbound lane just before he Terrace Tunnel.
AT has put 6500 extra spaces on buses and trains in Auckland, to deal with the madness although passengers were warned they might not always get on the first service.
The move follows chaotic scenes last year that saw huge delays and angry commuters left stranded, waiting for clogged buses. Some commuters on popular routes endured journeys of up to 1.5 hours.
This year there will be 56 more city-bound bus trips during each morning peak compared to last March, equivalent to 5 per cent more capacity and up to 34 per cent on some corridors.
Bus capacity has increased by close to 5400 spaces and timetable changes for trains from March 12 will mean 1200 more spaces are available in the morning peak.
Double-decker buses are also coming to Birkenhead to help with the demand, said AT metro operations' manager Brendon Main.
From today, four double-decker buses will start services on routes between Beach Haven, Glenfield and the central city providing much-needed capacity along Onewa Rd.
Auckland University of Technology begins its academic year today, a week before students are set to swarm the University of Auckland campus.
In the South Island, a trailer came off a vehicle and was blocking State Highway 1 at the intersection of Russley Rd and Johns Rd in Christchurch earlier this morning.