A couple are rallying to help a Gisborne woman, who tragically lost her husband and son in a trucking accident, fund a unique headstone to remember the pair and their love for trucking.
Today marks a month since Aaron, 37, and Cruz McDonald, 8, died when the truck they were travelling in crashed through a barrier on State Highway 2 in Hawke's Bay and plunged down a 30m cliff on January 23.
Cruz was absolutely mad about trucks and wanted to be a truck driver just like his dad when he grew up.
His mother Anah and brother Rome, 6, now want to pay tribute to the pair with a truck-themed headstone, which is not cheap.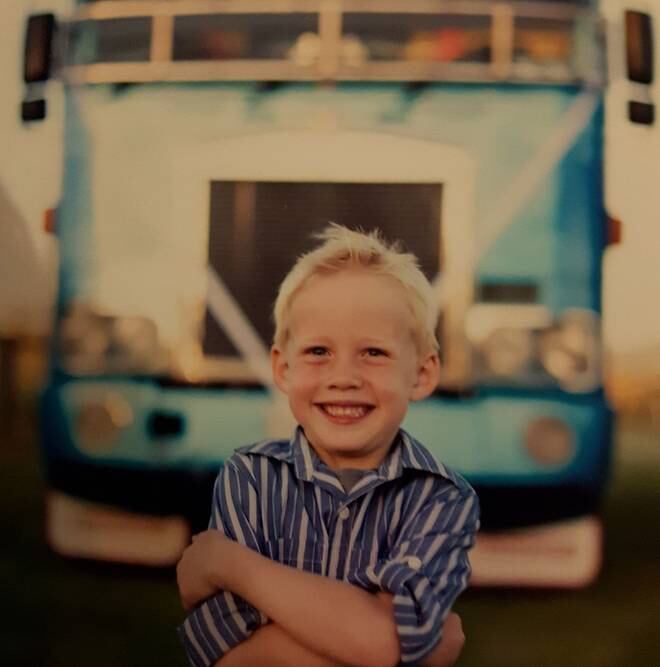 Family friends Megan and Jonathan Rosene have set up a Givealittle page to help fund the unique headstone and to support the family as McDonald was the main breadwinner.
Anah McDonald told the couple that she and Rome visited the grave at Patutahi Cemetery in Gisborne daily, but it was difficult for a 6-year-old to understand what it represented.
"It's not a very special place for Rome to go to at the moment and we were talking about how to make it a better experience for him," said Megan Rosene.
According to the Givealittle page, Cruz was his little brother's best mate and the two were inseparable.
So far the page has raised $2712.
"Anah would like it to be more representative of who Aaron and Cruz were and a nicer place for Rome to visit. It's never going to be a fun place to go and see your dad and brother and until he's older he's not going to really understand, but she wanted it to have some meaning for him," Rosene said.
"We talked about how cool it would be to have a headstone shaped like a truck, but we both thought it would probably be too expensive to consider. That's where the idea for fundraising came from."
Rosene has seen headstones in the shape of trucks in America and was investigating options in different shapes and materials available in New Zealand and overseas.
McDonald thanked those who had supported her following the crash, particularly those in the trucking community.
A trucking Facebook group called Just Bout Trucks invited members to post photos of their trucks with their lights on in memory of the father and son and the resulting tributes had been very moving, she said.
Anyone with ideas or advice about how to get hold of a truck-themed headstone can email the Rosenes at truckiestribute@gmail.com.