Sophie "Sophia" Katherine Nash has been on trial at the Auckland District Court on one charge of theft that allegedly took place on February 24, 2016.
The prosecution says she snuck the bright pink and yellow $20 fake Dior handbag into her Range Rover during a volunteer shift.
But the defence says the bag belonged to her two daughters - who she shares with radio host Thane Kirby.
After a day and a half trial before a judge at the Auckland District Court, the Herald reports on the evidence which included three surprise evidence revelations and an adjournment because no one could find a bible to swear Nash in.
• The alleged crime: theft of a $20, fake, Dior, second-hand handbag
• The scene: An op shop in one of Auckland's leafy suburbs
• The players: An ex-model, the police and a shop manager
Sophia Nash usually worked on the shop floor of the Mt Eden second-hand store but on the morning she was labelled a thief, she was told to work downstairs.
So the ex-model went into the belly of the Salvation Army store to tag clothes and took her own black Chanel handbag with her. Nash, 28, said she didn't trust the staff cubby holes with the clientele of an op shop.
But store manager Helen Ravlich couldn't be sure exactly what bag the ex-model had with her because she didn't always bring the same one to work.
"It's just a handbag," Ravlich told the court.
"Not everyone would agree with that," Judge Nicola Mathers replied.
But one handbag Ravlich had noticed was one yet to be put out on the floor because its bright material leant itself to be more of a winter item.
"It stood out because of its colour. It was bright yellow with hot pink sides - it was a fake Christian Dior, but something like that is something you notice."
Ravlich believed the bag had been out the back for about a week but suddenly that Wednesday morning she'd noticed it was missing - right after Nash had taken a trolley of clothes up to the shop floor.
It couldn't have been sold because Ravlich hadn't priced it, shoppers couldn't have grabbed it because there was a hot pink chain and "staff only" sign blocking the back room and a staff member couldn't have bought it because they weren't allowed.
"There's even a sign on the wall telling them not to ask because they won't be permitted," Ravlich said.
But how could she have noticed it was missing immediately, asked Nash's lawyer Karl Trotter.
"To be honest, I thought it was ugly."
Suspicious, the store manager conducted her own "individual investigation" and spotted Nash across the road in her car.
Ravlich, wanting to be sure, waited until she'd returned to the shop and "was deployed" downstairs to give her time to go look in her car.
And there it was, she said, jammed in a back footwell wrapped in what appeared to be a white towel.
"I could see it was in her car and I just felt sick," the manager told the court.
Devastated by the discovery, Ravlich raced back and quickly checked the shop's CCTV footage.
Before she called the police, the manager thought she'd "better get it right".
"To see exactly how it transpired."
But the existence of CCTV footage was a surprise revelation - neither the prosecution nor the defence were aware there were security cameras.
Yet Ravlich maintained she'd told the cops all along that it existed. She'd even downloaded it and sent it to the Avondale police station.
The officer in charge, Constable Damian Harris, said police had received the CCTV footage, but the USB stick was corrupt. He'd even tried on his home computer.
"I went back a little while after, a month up to two, to see if I could get the footage again but they only hold it for two or three weeks after."
But why wasn't it disclosed, asked Trotter, because as defence counsel he had access to experts who might have been able to salvage it.
The lawyer argued successfully what Ravlich claimed to have seen on the footage shouldn't be admissible evidence and tried to have the case thrown out because of the "prosecutorial misconduct".
Judge Mathers ruled the CCTV evidence should be ignored but said there was still a case to answer.
The second surprise came when Ravlich, matter-of-factly, told the court she'd brought the infamous bag with her. Trotter said he'd been told by police the bag "didn't exist".
And the third shock piece of evidence was a photo of Nash's black bag and its contents which shop assistant Rina Capila had taken on her phone.
After Ravlich supposedly spotted the pink and yellow bag, she mouthed "bag" to Capila and mimed holding one. The assistant took that to mean "take a photo" which was time-stamped 12.43pm.
With this revelation, everyone went to crowd around Capila's iPhone 5 before someone suggested sending it to the registrar who could display it on a computer screen.
The court sat in silence as the photo transmitted.
Once the email tone dinged, all the players - excluding Judge Mathers - gathered around the computer before the court adjourned to get it printed.
The photograph clearly showed Nash's Gucci car key chain sitting on the top of the bag because she'd just used them to move the car, Nash said.
Nash said as she was taking the tagged clothes upstairs to be hung, she'd looked out the door and saw the Range Rover - which she was still paying off - was parked in a 60 minute zone.
"I went, 'Ugh' and thought, 'Okay that's not good'."
So she threw her white jumper over her shoulder along with her black bag and went to move the car across the road.
Nash, supported by ex-husband Thane Kirby, told the court she left the white jumper in the car because it was hot, but couldn't remember exactly where she'd thrown it, then left her black handbag next to Capila.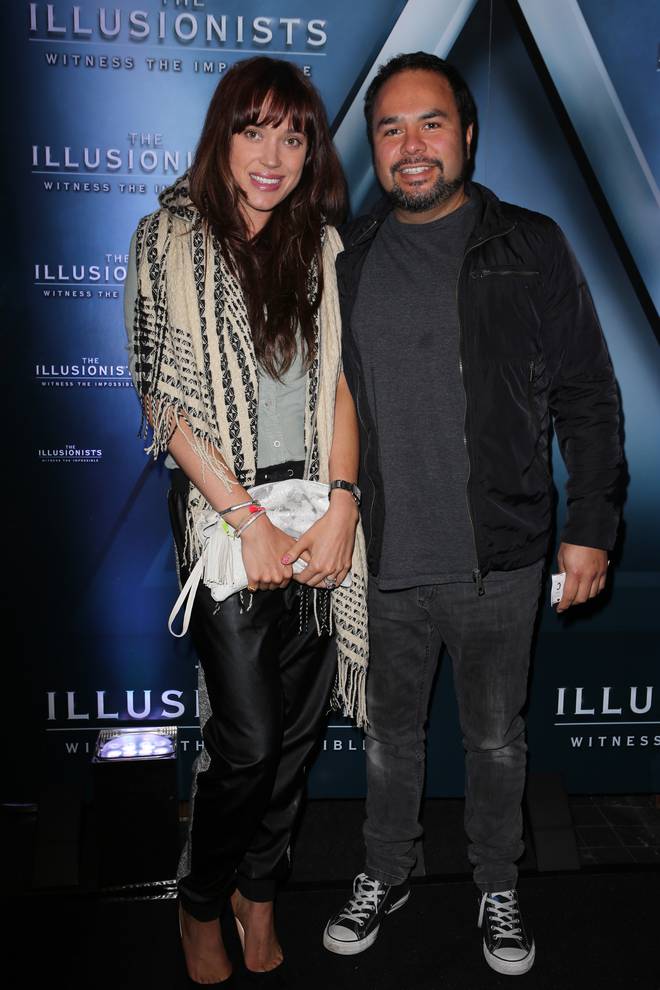 Nash said she'd bought the bright pink and yellow fake Dior bag about five or six years ago, along with two others, for her daughters to play dress-ups with.
In fact, Nash hadn't even seen the bag out the back that morning - she would have noticed and thought "that's like mine", she said.
But then why was Ravlich so sure in her evidence that the bag had been there that morning but gone moments later, police prosecutor Martin Felton asked.
"I don't think she's a liar at all I really like Helen, we struck up a friendship ... but I wouldn't call myself a liar either. Maybe she mistakenly thought she saw the bag that day."
Nash's mother, Nichole Cuff, gave evidence the same, or very similar, bag which Ravlich had brought to court was one which was in her granddaughters' toy box in 2015.
Felton asked her why it was so "remarkably free of wear" after all those years.
"The grandchildren are very careful with all of their belongings and they only come to my house every once in a while so it doesn't get brutalised."
Judge Mathers has reserved her decision until next month.