As Karen Jackson walked to her car to begin the long journey home after work in Auckland peak-hour traffic, driving past her was a man holding a terrified young woman captive.
Jackson is seen on CCTV footage released by police today in an attempt to identify the car and its driver.
Taken about 2pm Monday on Haslett Street in Eden Terrace, it shows Jackson walking to her car - and her assistant running toward her to deliver her forgotten keys - as a dark-coloured vehicle hoons to the end of the dead-end road, does a U-turn and speeds off again.
At the time, Jackson was oblivious to the fact a woman had moments earlier been pulled into the car at the top of the street and was struggling to get out.
She told the Herald she couldn't believe how close she was, Jackson said.
Although she knows she could not have known what was happening, it left a feeling that was hard to explain.
"You feel annoyed with yourself, that you weren't more observant," she said.
"But at the same time you don't walk along the street expecting this to happen."
The footage was taken from a house that neighbours Jackson's son's home, where she had been working for the day.
Jackson, who was about to begin her journey home to Ramarama, remembers the car speeding past her.
"They were just whoomph, straight past ... then I heard it skidding. I thought 'They can't get out', because he really revved it. The next thing, he whipped back past me, really fast."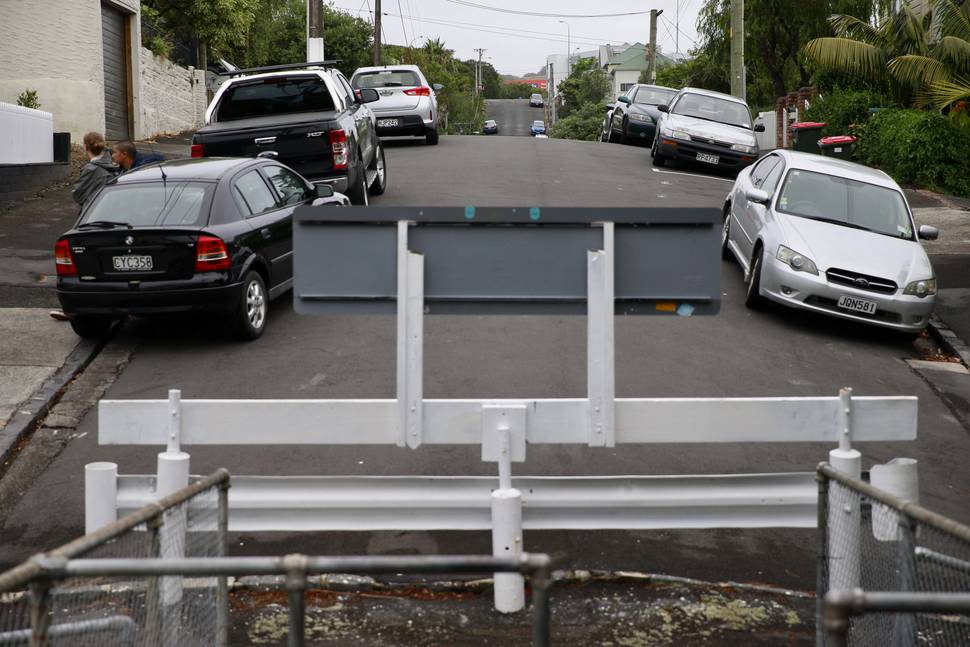 She saw the blur of a dark vehicle, but thought little more.
"You can't believe it just happened, at 2 0'clock in broad daylight on a weekday," Jackson said.
"I feel so bad for this woman. I just hope that she's ok."
The young woman, aged in her 20s, managed to escape the car moments later about 100m up the road on Copeland St.
Police have described the alleged incident as sexually motivated.
Detective Inspector Aaron Pascoe said it is "highly likely" that the woman was inside the car at the time it was captured on the CCTV footage.
"She is very very lucky she didn't receive more serious injury when she leapt from the moving vehicle."
Pascoe said the woman described her abductor as being a light skinned Maori or Pacific Island man, without facial hair.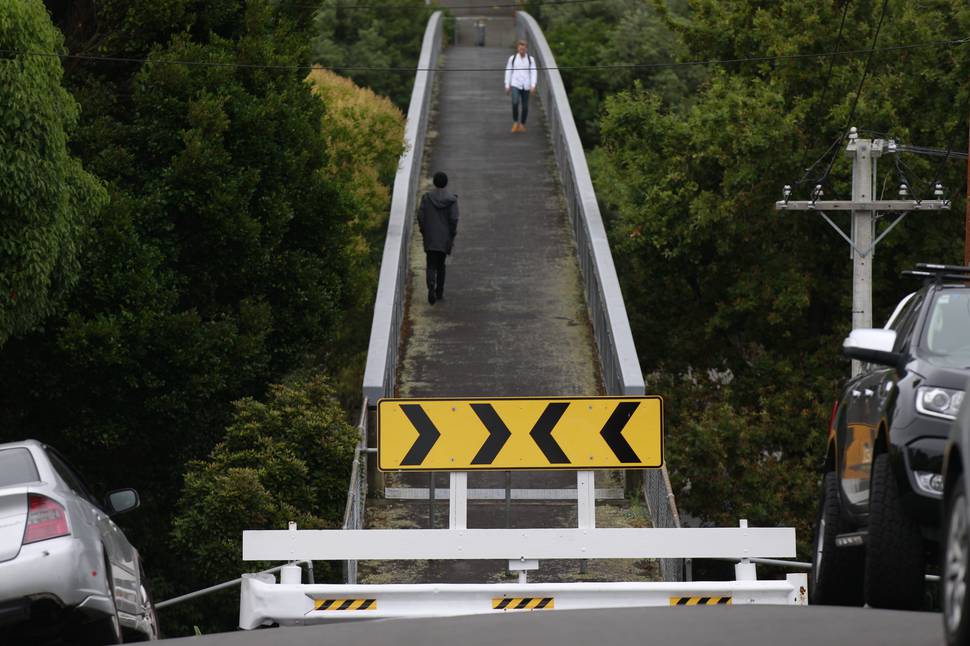 She told police the man, believed to be in his 30s, indecently assaulted her during the incident.
He is said to be about 184cm, heavy set, and to have tattoos on both arms.
The man was wearing a red-and-white checked shirt, with a grey T-shirt underneath when he snatched the woman.
He was driving a dark silver or grey medium-sized SUV, similar to a RAV 4 or Honda CRV, which had a very clean interior.
Pascoe said they believed the vehicle may have been dumped. Owners of similar vehicles who parked them outside their house should check they hadn't been stolen.
Officers dropped leaflets into residents' letterboxes this morning and have been door-knocking Eden Terrace residents to gather information as they continue to make inquiries.
Anyone who recognised the car should call police on (09) 302 6558 or contact Crimestoppers anonymously on 0800 555 111.