More than a dozen helicopters, a plane and 100 firefighters continue to battle two massive wildfires on the edge of Christchurch threatening city landmarks and homes.
The destructive blazes have raced over 700ha since erupting yesterday evening in the Port Hills.
Firefighters are focusing on preserving the historically significant Kennedy's Bush nature reserve and an adventure park.
The Selwyn District Council said the Early Valley Rd fire had crossed Summit Rd overnight and was now being fought from the air. Crews on the ground were focusing on trying to bring the fire under control and protect buildings and land.
The Marley Hill fire is threatening buildings and the Christchurch Adventure Park, which boasts the country's longest chairlift.
The council said a drop in humidity levels could worsen the fire risk, giving rise to fresh fears for those fighting the fires. A forecast wind change early this afternoon was also causing concern.
So far one home had been destroyed and another slightly damaged, but residents from two dozen homes were evacuated to Tai Tapu School overnight.
Fire Service Canterbury area commander Dave Berry said a strong wind meant all resources were focused on attacking the fire from the air.
Up to 15 helicopters were fighting the blaze, along with 10 rural tankers and a New Zealand Defence Force tanker.
Fire Service southern communications manager Lyn Crosson said the Summit Rd fire spread overnight to claim a forestry block and is still burning.
"We did lose one house last night and a couple of sheds and at this point we're just trying to make sure no other houses are affected in the fire.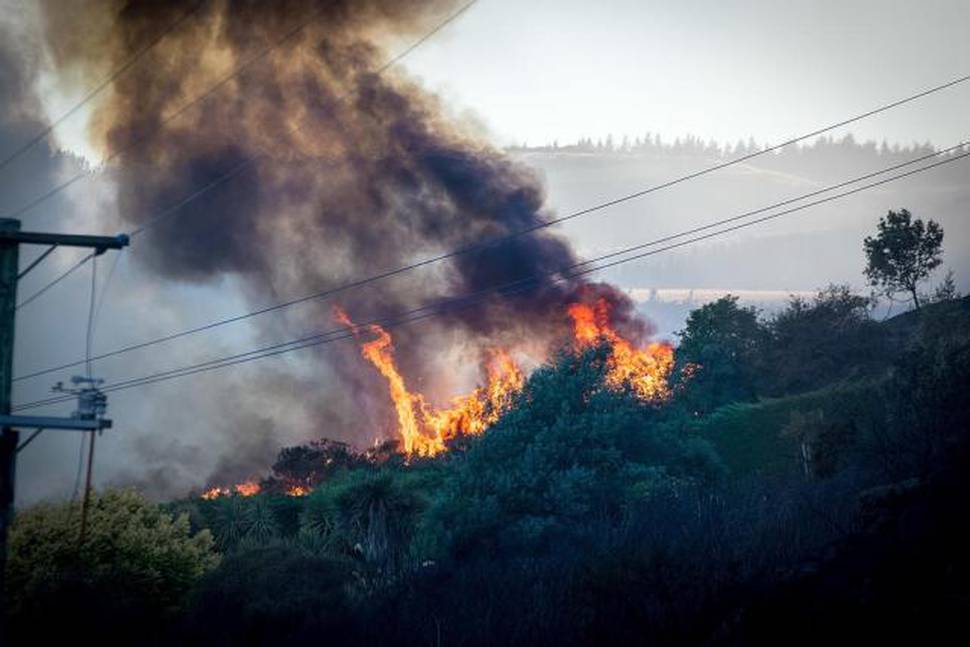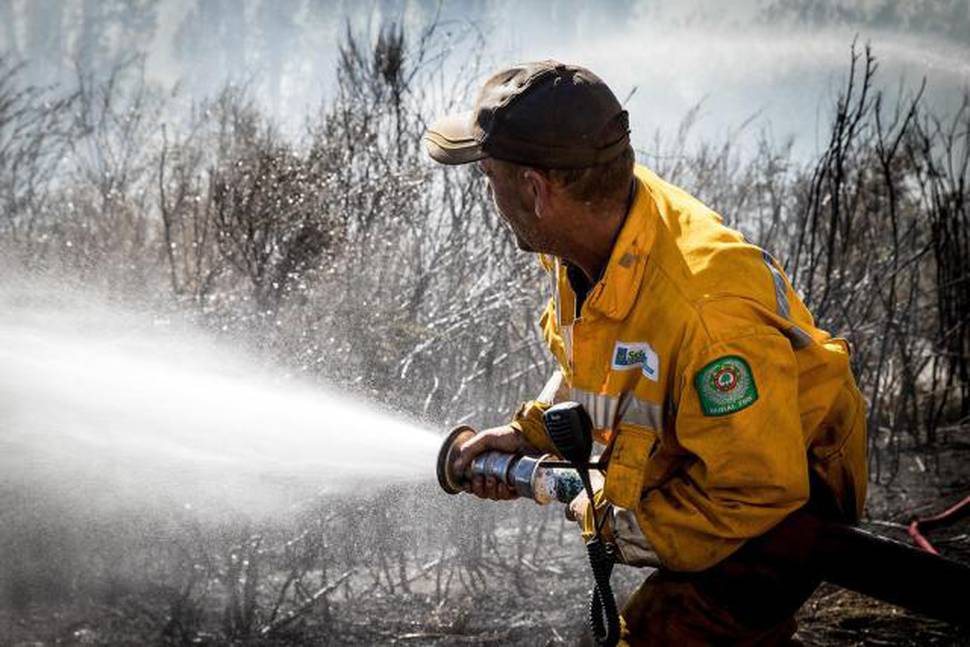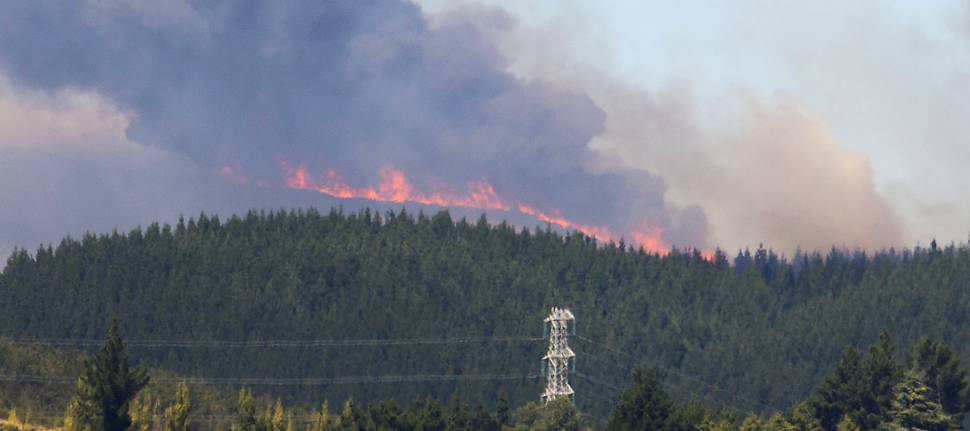 Port Hills resident Peter Darling said he only had enough time to grab important belongings and shift his herd to safety before flames forced him out of his property.
"We've been on tenterhooks all night. Our house is still surrounded by fire but it's still standing.
"I had 130 cattle up there as well. I was given a little bit of time to move [them] down to lower grounds, which we managed to do and they're all safe."
Darling spent the night at a friend's home.
"We were back here at 4.30am so I didn't get much sleep."
He said there were initial concerns for people still in the fire path but once everyone had been evacuated it was a waiting game while firefighters battled the blaze.

Given the extent of the damage, including loss of power and water to the area, he estimated it would be around a fortnight before evacuated residents would be able to return to their properties.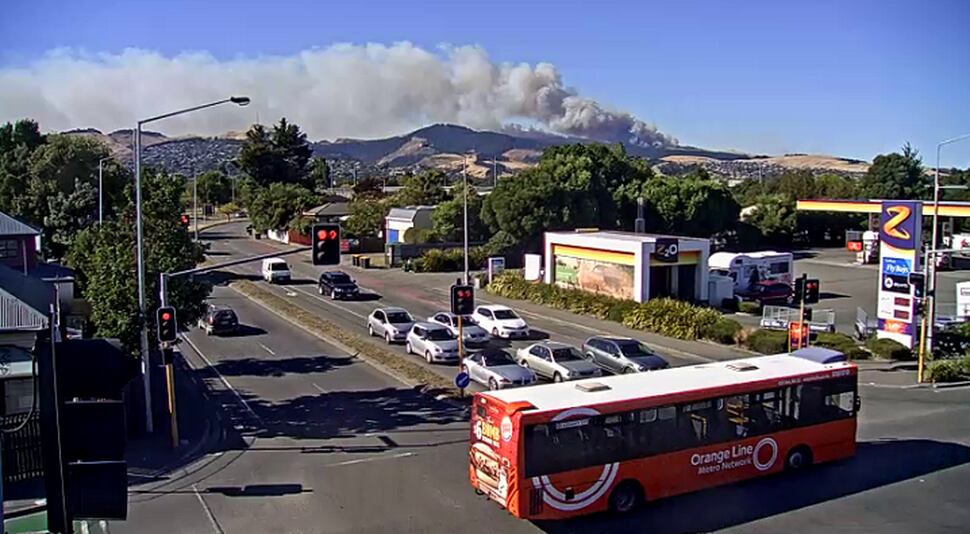 Both fire fronts were monitored until daybreak when more crews, including reinforcements from the Defence Force and a number of helicopters, continued fight the flames.
Both blazes lit up the skyline last night and could be seen from all over Christchurch.
Crosson said although people had been evacuated there was no concern for public safety.
The Selwyn District Council last night opened an emergency evacuation centre at Tai Tapu School for those who had been forced to flee their homes.
The fire has closed Dyers Pass Rd, Summit Rd, Old Tai Tapu Rd, Early Valley Rd and Holmeswood Rise.
And in
Hawke's Bay, firefighters have now controlled all five fires burning in the region.
.
Fifty properties in the fire-damaged area remain without power after about 20 power poles were destroyed in the blazes.
The Hastings district was in a state of emergency yesterday as fires, fuelled by strong winds, burned across the region. Eight helicopters and more firefighters joined the fight this morning and the biggest blaze at Waimarama Rd, which destroyed at least one home and forced 10 households on Craggy Range Rd to evacuation, is now largely contained.
By lunchtime the council said there was now a limited threat of the fire spreading any further. It was now travelling very slowly and the threat to homes was "significantly reduced".
Fires in Colin White Rd and Endsleigh Rd were also contained but being monitored.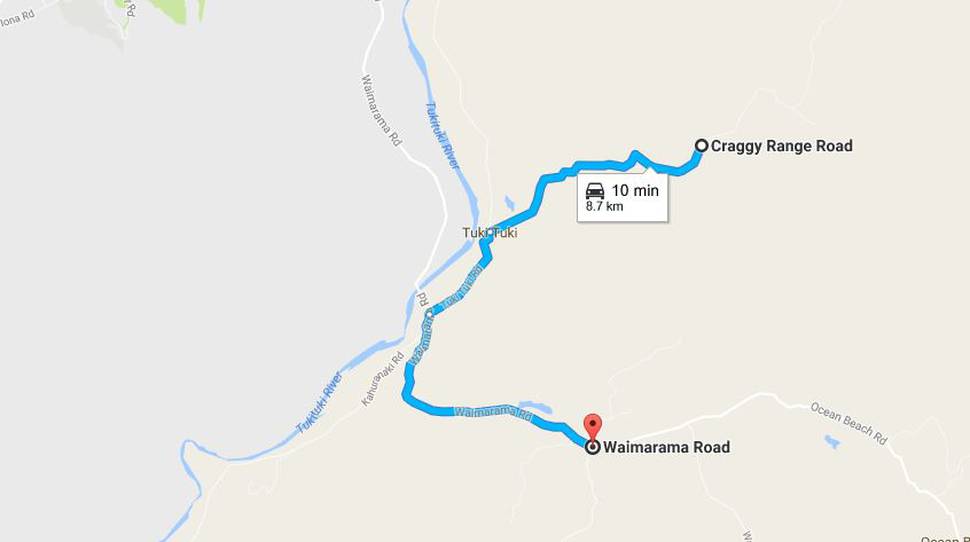 In the meantime the Salvation Army has arrived and set up mobile food carts to help feed and hydrate the more than 100 firefighters battling the blaze and a welfare centre has opened at Havelock North Function Centre for anyone needing help or information.