New Zealand's top sporting stars turned out at a night of glitz and glamour to celebrate at this year's Halberg Awards.
The premiere awards, held in Auckland, once again paid tribute to our sporting best and in particular to the successes of those who competed in last year's Rio Olympics.
Competition was tight, with many of the finalists being athletes who performed with distinction at Rio.
The Sportsman of the Year went to Olympic rowing champ Mahe Drysdale, while the Sportswoman of the Year was awarded to canoeing star Lisa Carrington.
Disabled Sportsperson of the Year went to 23-year-old Liam Malone, who arrived at the event with his father Murray Malone, who helped fund Liam's career.
Many of the country's top sporting stars - from all sports - arrived in their finery at the event last night.
Shot put champ Dame Valerie Adams was the lady in red, in a crimson lace dress, alongside husband Gabriel Price.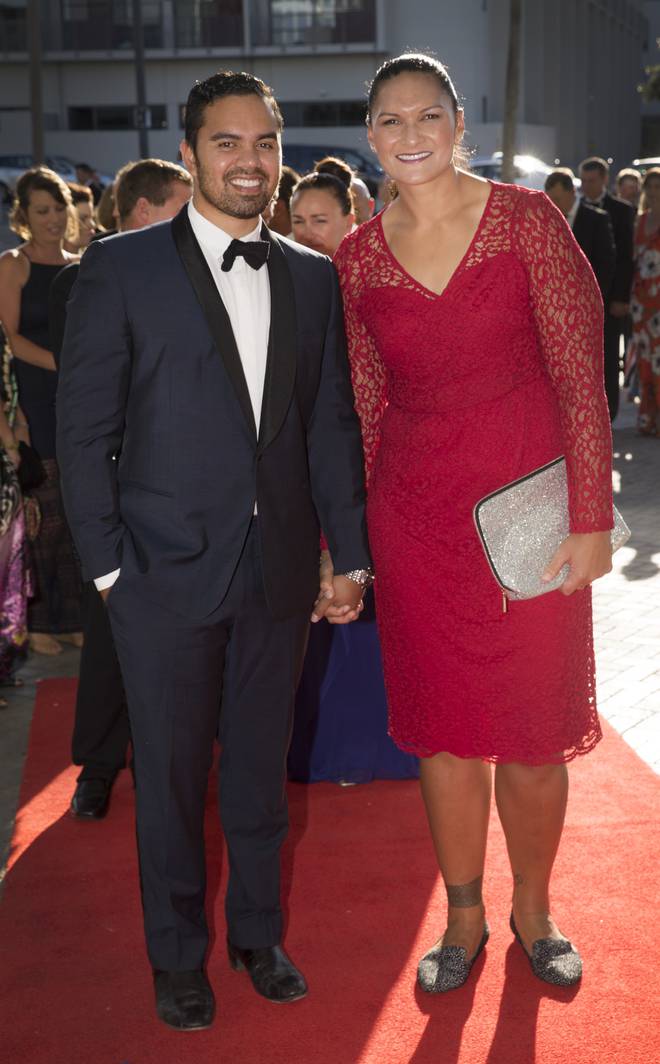 All Blacks coach Steve Hansen and wife Tash were also in attendance, as was new Prime Minister Bill English, looking fresh in a tux and bow-tie.
Olympic rower Hamish Bond and wife Lizzie Travis were also there, as well as pole vault star Eliza McCartney, while paralympian Sophie Pascoe arrived in a light yellow dress.