Mercury Energy is reviewing its procedures to see if there is any way of improving safety after a woman was swept to her death on the Waikato River this afternoon.
Four people in their early 20s were swimming in the river when the Aratiatia spillway floodgates opened at midday.
The group were swept downstream and only three made it back to shore alive.
Power authorities open the Aratiatia Dam floodgates upstream several times a day. In the summer, they were released at 10am, midday, 2pm and 4pm. A siren sounds before the water is released and there are signs warning people of the danger and not to swim there.
Mercury Energy chief executive Fraser Whineray described today's death as an "absolute tragedy" that has "devastated" staff.
"Our sincere thoughts go out to the family and friends of the person who has passed and to those who are recovering at the local hospital and who will be traumatised," he said.
There is a range of measures in place to manage the hazard, Whineray said, including extensive signage by Mercury and the Department of Conservation. There is also fencing in place, and a siren sounds just before the flood gates were opened.
Whineray confirmed that the siren worked today.
"We've been running these spills for years, in fact they are a condition of our consent because it is part of the tourism environment there," he said.
"But this is a very concerning event and we will be reviewing all of the many measures we've put in place to try and see what else we can do to see if we can reduce risk as much as we can to try and prevent something like this from happening again."
A staffer at Huka Falls River Cruise told the Herald the group were swimmers "in bikinis and togs", in their early 20s.
Friends raised the alarm when the group were swept away and a search was launched.
Helicopters were used to try to locate the missing woman. Police said her body was later found in a rockpool.
"It's a tragedy. We've located this person's body in one of the pools of the Waikato River," said acting Sergeant Shane McNally of Taupo Police.
The Huka Falls River Cruise worker said the river is transformed from being "very calm", to intense rapids.
'No swimming' signs are in place, she said.
"These people obviously didn't read the signs saying don't swim beyond the rapids and went swimming," she said.
"When the water was released at 12pm, the water came down and flooded the river and swept them away."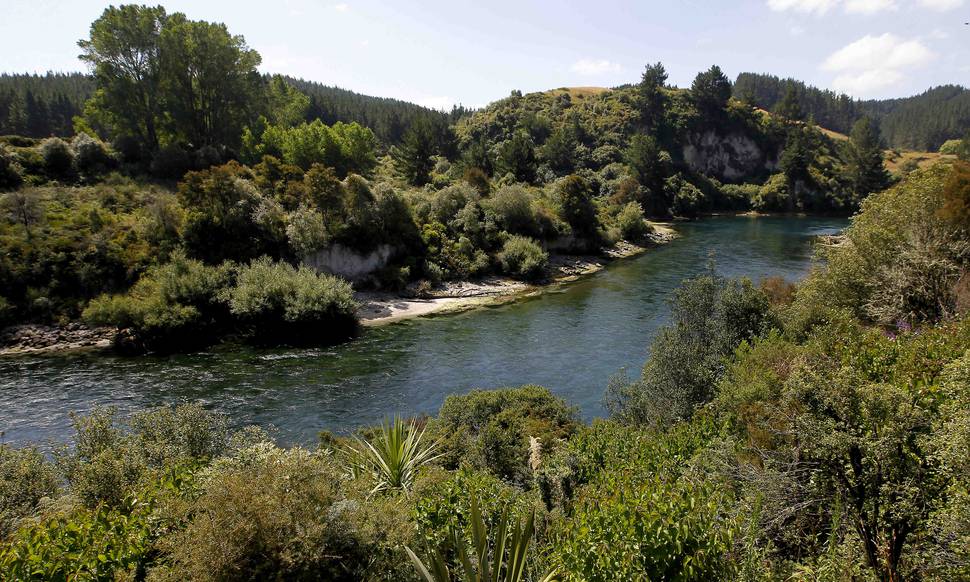 Today's other scheduled water releases were cancelled.
The event is a popular tourist attraction.
The rapids were also made famous by Sir Peter Jackson's film, The Hobbit: The Desolation of Smaug where the dwarfs, hiding from the elves in barrels, were thrown into the river.