Not many chefs would trade a job at a top downtown Auckland restaurant to head a family-style restaurant in Henderson.
But Mike Shatura had a special reason for his November decision.
On Christmas Day 2015, Shatura was working at The Grove, where he'd spent several years as head chef, when he received the news that 4-year-old daughter Maya had been diagnosed with acute lymphoblastic leukaemia - an aggressive form of bone marrow cancer.
"The whole world flipped" when Shatura's partner called to tell him that Maya had cancer.
"I was never prepared for it. I don't think anyone could be," he said.
Watching Maya battle the disease, go through chemotherapy and have lumbar punctures was "nerve racking", he said.
"It was just a shock. It was horrible. I had to hold her down [for the doctors] to put needles in. The amount of surgery that she went through - nobody deserves that."
So when The Grove and Baduzzi executive chef Ben Bayly, approached him about an opportunity at his new restaurant The Grounds at Whoa Studios - a new West Auckland family attraction - Shatura jumped at the chance.
"It kind of struck me like a good idea because I do like to see happy children, because obviously I have seen my daughter at her worst for the last year," he said.
"I saw a lot of unhappy kids being in the hospital, and when I spoke to David Sutherland, the owner of Whoa Studios, he struck me as a guy who wants to bring happiness and smiles to children and that's why I jumped on board."
The West Auckland complex includes a film studio, which features a live puppet show, a playground and the restaurant.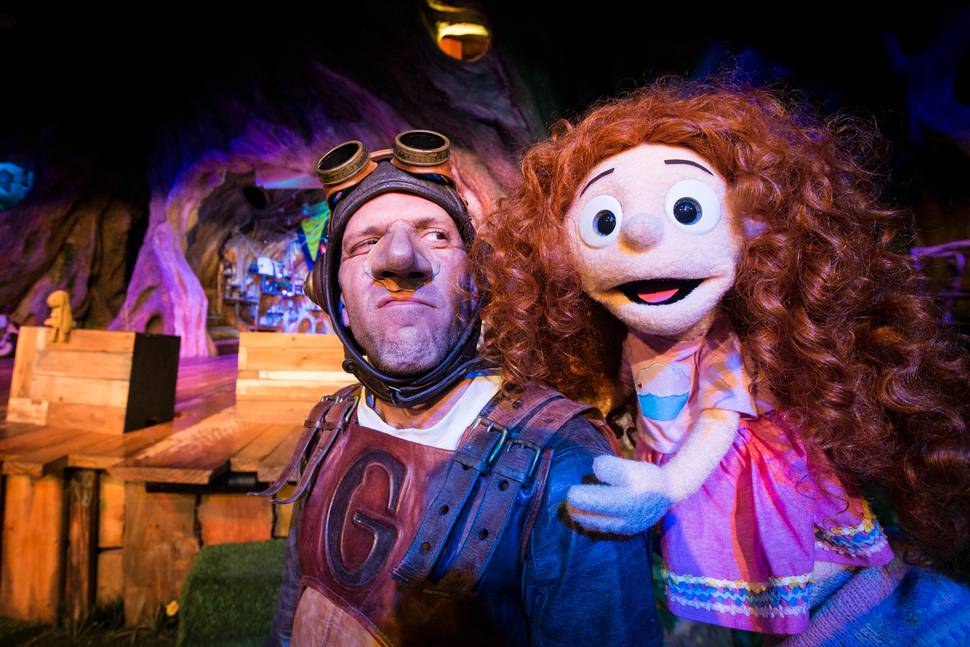 But it's the attitude of the staff that sets it apart from other attractions in Auckland, Shatura said. "They just want to make kids happy."
The studio hosted the Make-A-Wish Foundation's 30th birthday when it opened in December and will organise events for the Child Cancer Foundation this year.
"It almost brought tears to my eyes when I saw those children," Shatura said of the party.
"But at the end they were all leaving covered in icecream and big smiles, so it was a really, really good day for the community."
Whoa Studio's management team supported Shatura throughout Maya's fight, allowing him to take time off for doctor's appointments and leave early if needed.
After a year-long battle Maya is in remission.
"She's a lot better," Shatura said.
"She's growing a lot. She's quite tall for her age and her weight is improving as well and her hair is coming back.
"She's a healthy girl. The only thing is she runs out of energy real quick and then she just lies down on her bed and watches cartoons and stuff like that."
His little girl's battle has changed Shatura's outlook on life.
"[I'm] starting to appreciate the little things in life a lot more," he told the Herald on Sunday.
"I appreciate the days when she is smiling and running around. It makes my day."