The City of Sails kicked off its 177th birthday in style yesterday - with Aucklanders soaking up the sunshine at a host of entertainment events.
Stunning weather greeted the start of the three-day Auckland Anniversary Day weekend, with temperatures hitting 23C.
Auckland's waterfront, and a host of cultural and entertainment events, proved a popular attraction.
The fun times kicked off at 7am, with an on-water waka parade signalling the start of the three-day Tamaki Herenga Waka Festival at the ANZ Viaduct Events Centre.
A day-long waka race event then splashed into action at 9.30am, with throngs of spectators taking in the action. Other events included actor Rawiri Paratene and his twice-daily story-telling sessions of Maori legends.
The event continues today and tomorrow.
The waterfront was also a haven for keen anglers of all ages yesterday, with the Kids Gone Fishing free event. While it was predominantly for children, there was no lack of adult fishing fans seeking the advice of from fishing guru Graeme Sinclair.
Skilful entertainers taking part in the Buskers Festival also wowed crowds with their singing, juggling and feats of physical endurance.
At the nearby Silo Park, musicians Don McGlashan and SJD played to the crowd at a free concert which wrapped up in the early evening.
Across town at the Pt England Reserve, chart-toppers Sons of Zion, Che Fu and Three Houses Down featured at Auckland Council-run Music in the Parks gig.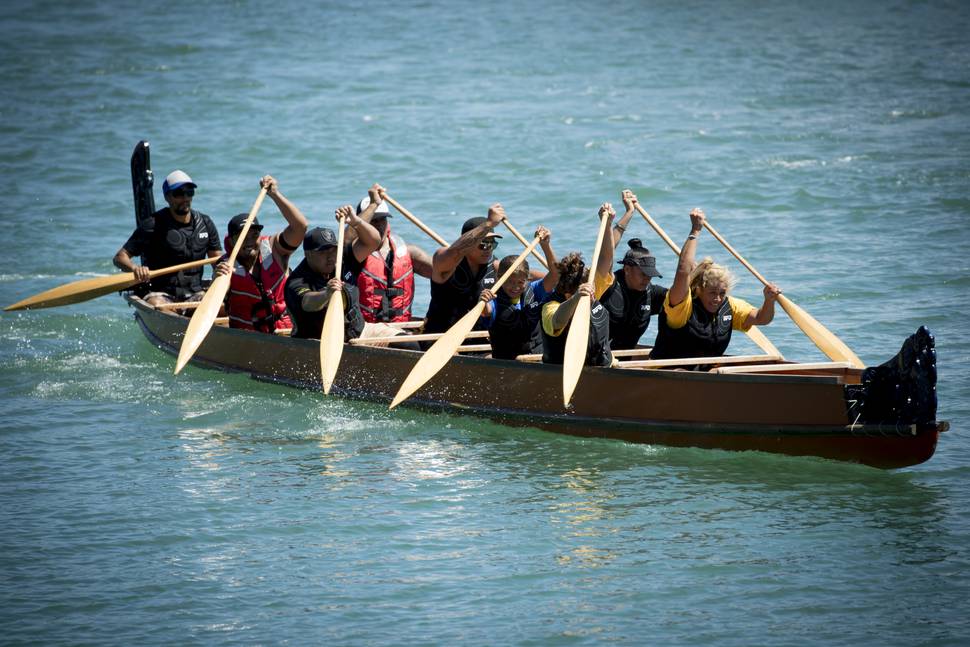 After yesterday's scorching start to the long weekend, the good news is the dazzling weather is set to continue.
Those heading outdoors should keep plenty of sunscreen to hand as the mercury will continue to rise.
While Aucklanders are set to enjoy 24C temperatures over the holiday period, Hastings, Wairoa, Gisborne and Napier are the warmest places to be, with temperatures soaring into the low 30s.
"The long weekend is looking good for most of New Zealand," MetService meteorologist April Clark said. "Saturday was the best day we have had in a while and it looks like it is going to keep going."