A huge fire that consumed an Upper Hutt commercial building tonight has been brought under control.
Fire service assistant area commander Matthew Abel said just before 7pm multiple 111 calls were received about a factory fire in Upper Hutt at Acme Industries.
"They make underlay and they do have a number of chemicals in the building."
There was a large amount of smoke so further alarms were activated. The building was totally involved when firefighters arrived at the scene.
About 17 fire trucks and 50 firefighters battled the inferno at its height.
"We had to use aerial appliances on to the building and it's taken us about an hour to get it under control."
There were chemicals in the building and it was deemed too dangerous for firefighters to enter.
No one was injured and no one was in the building at the time.
It was not known if the fire was suspicious.
"Because the fire was so intense at the time we really have nothing to go on."
Fire investigators would return tomorrow and speak to the building's owner.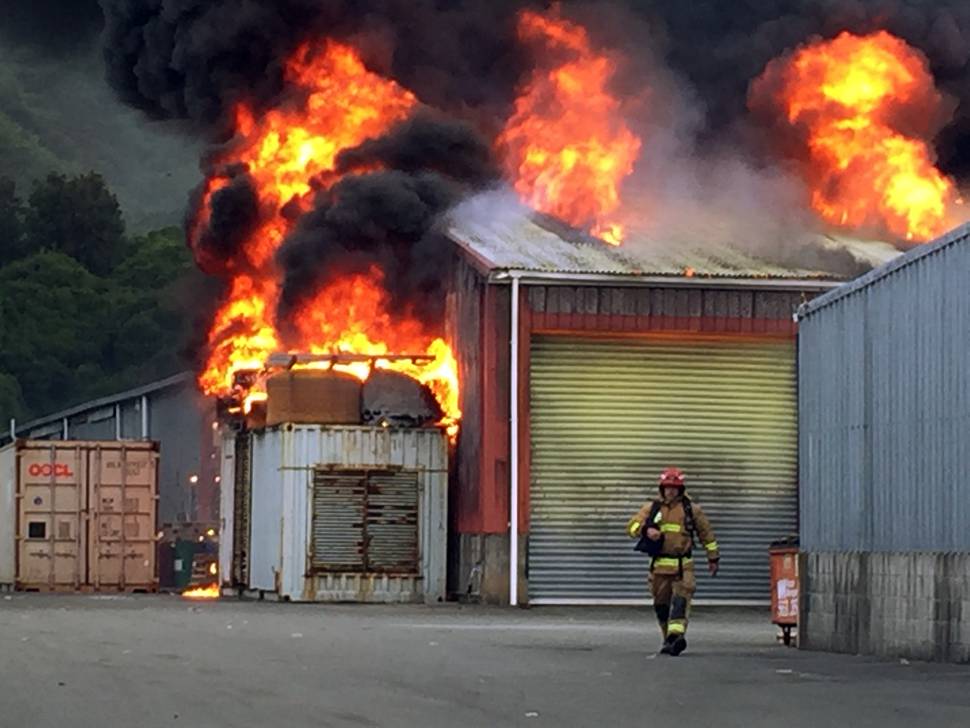 Abel was not aware of anyone being evacuated from their homes.
"We had many rubber neckers coming down the street and causing a slight nuisance so we did close off the street and managed to keep people away."
The entire building, about 1500sq m in size, was badly damaged.
The fire was now totally under control and fire crews were mopping up and trying to keep water out of the storm water system.
Firefighters had spoken to the manager who was "slightly distressed".
"He was visibly upset."
The building was secure at the time.